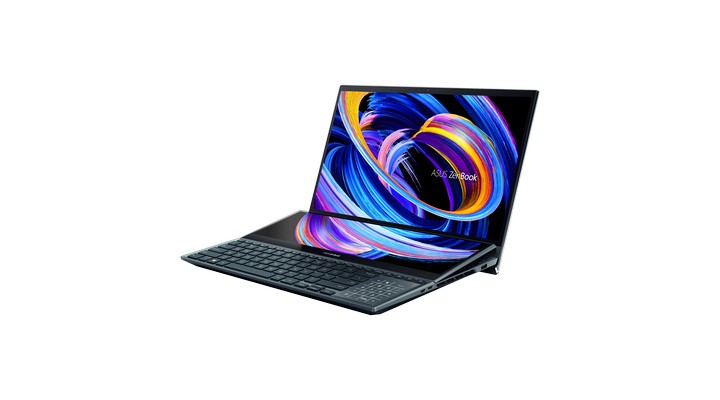 How often do you feel that your laptop is lacking a second screen? For those who do, Asus has come up with the perfect solution. With the new ZenBook Duo 14, Asus aims to fill the gap that the market didn't know existed. But is it a value addition or a marketing gimmick? We got a chance to find out when we reviewed the Asus ZenBook Duo 14. Here's how it went:
First impressions:
Asus is known for offering uber luxury and distinction, which the ZenBook Duo carries forward seamlessly. The laptop gets two almost same-sized screens that provide a ton of information without taking up a ton of space. Asus is offering the ZenBook Duo with two Intel processor options, both of which promise to handle large performance requirements. 
Along with a plethora of connectivity options, the laptop also gets audio equipment certified by Harman Kardon. Surprisingly, all this hardware is packed in a compact shell and weighs 1.6 kg!
Usage: 
The ZenBook Duo 14 gets a 14-inch LED-backlit Full HD display. It offers an immersive viewing experience with a four-sided frameless NanoEdge display that's super-bright and has ultraslim bezels for an expansive 93% screen-to-body ratio. Asus has also given it the new 12.65-inch  tilting ScreenPad Plus, a secondary touchscreen that automatically tilts up to a 7-degree angle, reducing glare and reflections for improved readability. It is equipped with the new ScreenXpert 2 software and offers a plethora of built-in apps. It also provides a new Control Panel app, enabling you to change brush size, saturation, adjust layer opacity, and much more. The control panel is fully customisable, and it works with Adobe Photoshop, Lightroom Classic, Premiere Pro and After Effects.
Connectivity options include a pair of the latest Thunderbolt 4 USB-C ports, a USB 3.2 Gen 1 port, an HDMI 1.4, an audio jack and a microSD card reader. The Thunderbolt 4 ports support Power Delivery and DisplayPort, and with their 40 Gbps bandwidth, you can connect an external 8K display or two 4K UHD displays.
Verdict:
With a price tag of Rs 1.2 lakh, the Asus ZenBook Duo 14 might not be a casual buy. But for a purpose-oriented buyer who knows exactly what he wants from the laptop, there is hardly any offering better suited than the ZenBook Duo. A small size, coupled with two large screens, might be off-putting for some, and the considerably small keyboard size might also hinder some people with large hands. Nevertheless, Asus has once again offered a strongman in a kid's body!