HyperX recently sent us its premium live streaming microphone, the QuadCast. While it was an eyecatcher and served its purpose flawlessly, it was also rather bulky and complicated to use. Luckily, HyperX soon followed up with its more compact and user-friendly version, the SoloCast. While the SoloCast might seem minuscule compared to the bigger QuadCast, it packs a powerful punch nevertheless. Here is how my experience with SoloCast was:
First Impressions:
Right off the bat, the Cast, as I like to call it, makes its presence and its intention of being a streaming microphone quite clear. With a plain black body with the HyperX insignia embossed and a simple LED indicator at the front, the SoloCast is a pleasant and simple piece of equipment to look at. Nothing too fancy, nothing too gaudy. But that is where HyperX scores over the rest. Despite having minimalistic aesthetics, SoloCast is powerful and competent hardware and a considerable option for streamers looking to set up their streaming equipment on a tight budget.
Usage:
Since capturing voice and audio as clearly as possible is the goal, HyperX has kept that in focus. Akin to other HyperX aural devices such as headphones, the SoloCast takes the "sound over everything else" approach." It utilises a single cardioid polar pattern as its name suggests (QuadCast uses four!). It also skips out on some fun parameters in the QuadCast, such as a headphone jack, gain control, shock mount, internal pop filter and complete RGB lighting inside. While the SoloCast does its job perfectly, the lack of these manual controls means you will have to fine-tune its settings using software like OBS or XSplit. If not, a simple plug-n-play also works perfectly well.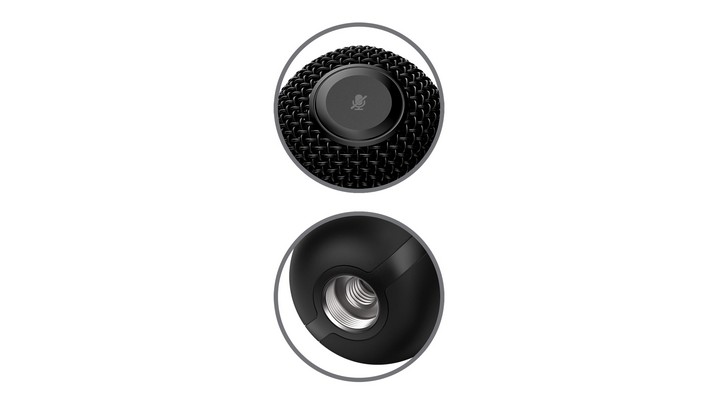 Standing almost half as tall as the QuadCast, the SoloCast has a rather compact and easy-going design. Apart from the stand it comes with, it also features a slot for a boom arm, should you wish to mount it so. For other connections, a USB Type-C connection does the job seamlessly. It also has a tap-to-mute sensor on top, allowing the user to quickly mute the microphone if the need arises. The aforementioned LED indicator also displays the status of the mic, so that it isn't accidentally muted.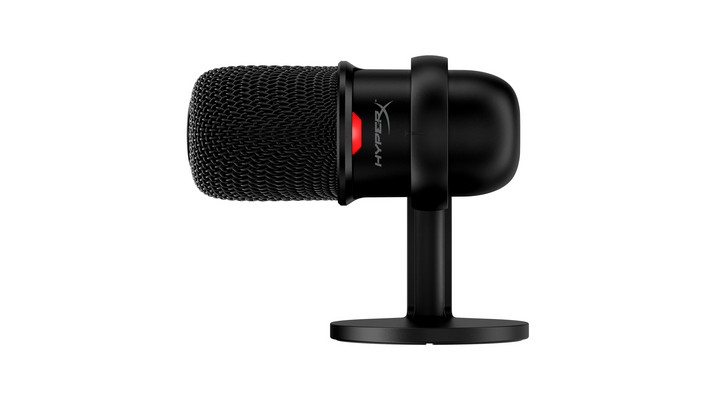 Verdict:
HyperX says that it has been certified by TeamSpeak and Discord and there is no doubt about it. The SoloCast is not only versatile, but it is also quite flexible and can be adjusted to fill any spot the user wishes. With a price tag of Rs 5,790, it might seem pricey but it is a pretty value for money deal. Well, that is if you are looking for simplicity and ease of use. It will go on sale on Amazon from January 28th.