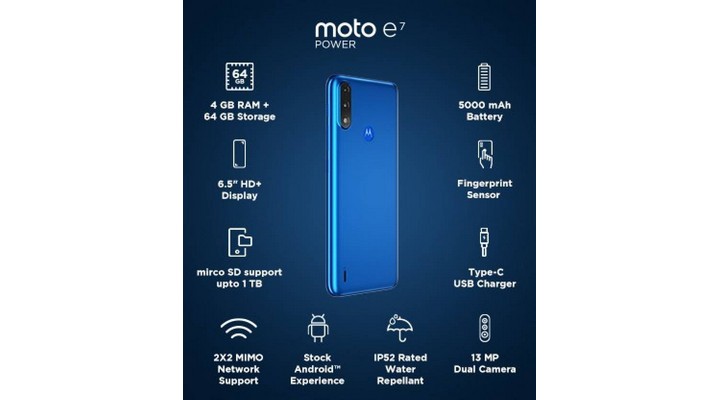 Motorola recently announced its latest budget smartphone and the newest addition to the Moto e family, the e7 Power. While it was embargoed before launch, I got a chance to spend some time with the smartphone and test out some of its capabilities. While it does not pack a benchmark-setting performance, it has its share of pros and cons. Here's my review of the Moto e7 power.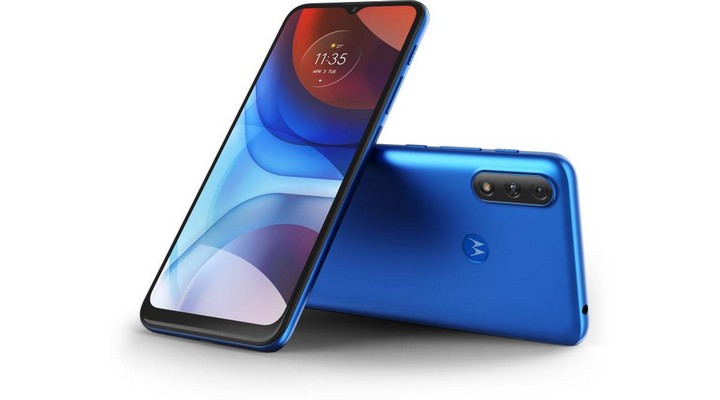 First impressions
Simply holding the phone is sufficient to remind you it is a Motorola. Sturdy build quality, sleek aesthetics and flashy colours: everything that defines Motorola is present in the e7 power. Coupled with 4GB of RAM and  64GB of storage, the smartphone offers decent performance via its MediaTek Helio G25 octa-core SoC. However, it could do better if provided with higher specs, at least as an option.
The Moto e7 power displays all its contents on a 6.5-inch HD+ screen with 720 x 1600 pixels. It runs on Android 10 OS that offers a smooth and intuitive interface as usual. It offers a Panda glass for protection, which somewhat compromises the viewing angle and overall brightness of the phone.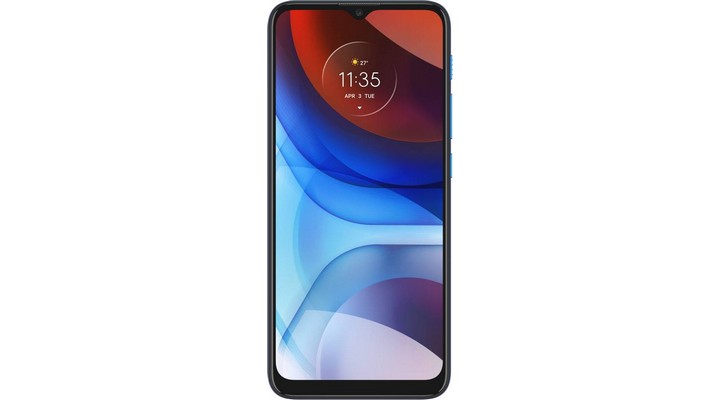 Usage
The 13 MP primary rear camera is assisted by a 2 MP macro camera that works in tandem to click decent photos. The 5 MP selfie camera also surprisingly offers a wide array of options, including a manual mode, something that most smartphones lack. As mentioned before, the phone should have gotten a higher-spec variant than the 4GB + 64GB variant that it comes with. Instead, Motorola offers a lower variant with 2GB of RAM and 32GB of storage. The phone also uses eMCP type flash storage instead of the conventional eMMC format, implying a faster and more responsive interface.
The most significant parameter of this phone, however, is its massive 5000mAh battery. As per company claims, the phone can easily last for two whole days on a full charge. Realistically, the phone lasts almost two days, but the reduction in time is acceptable considering the way I used it for testing. However, there is no doubt that the Moto e7 Power will be a serious competitor when it comes to battery life.
Verdict
The phone is neither too heavy to handle, weighing in at 200 gms, nor is too bulky, being 9.2mm thick. The matte finish also ensures that the phone does not become a fingerprint magnet, while the buttons are easy to locate and use. I like the Google Assistant button since it is placed out of the usual holding position. This means you won't tap the button unnecessarily, though a few mistaps might take place inside that tight jeans pocket. Nevertheless, the Moto e7 power is a pretty promising option at Rs 8,299.