Motorola has been on a launching spree ever since it promised to deliver a new smartphone every month last year. This time around, it is the Motorola Edge 30, and Motorola claims this to be the slimmest and lightest 5G smartphone in India. We tested the brand claims and the phone only to witness surprised by our findings. 
Display – POLED goodness
Motorola has retained the FHD+ pOLED panel from its predecessor, the Edge 20, with one of the fastest refresh rates at 144Hz on Edge 30. This display is bright, has punchy colours and has an extended edge to edge design, making the bezels as narrow as physically possible in 2022. The display also gets 10-bit HDR10 capabilities and content support for the same. There's a fast in-display fingerprint sensor, and a hole punch camera makes this look amazing, especially at the starting price of 27999.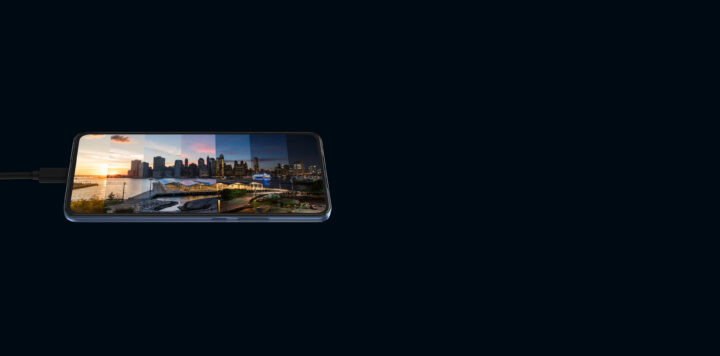 Is it the slimmest and lightest 5G phone as per Motorola claims? 
Motorola has taken inspiration from the new generation of iPhones, which is visible in the design. Buttons are on the RHS ends, and despite the lack of a headphone jack, this time around, the phone features a Dolby Atmos algorithm on dual stereo speakers. Acrylic back and sides and a pOLED panel make the Edge 30 feel lighter than its visual appeal. At 155gms, this is one of the most lightweight phones available in India. 
Specs – Balanced performer
Snapdragon 778+ 5G SOC is one of the most balanced SOCs made by Snapdragon. It easily handles the Android 12 based UI; scrolling is super smooth and fast and supports 13 5G bands, with none available to test. Overall, the WiFi 6E capable SOC with the latest Bluetooth 5.2 and support for multiple bands with carrier aggregation make this a good phone for a connected lifestyle. We played a couple of games, and the processor handled them all at the highest graphic settings with smooth gameplay at 360Hz touch sampling. Also, the standby time on Snapdragon 778, including this plus variant phone, is one of the best in Android smartphones. 
Cameras – A decent pair of shooters
Motorola has included a 50MP OIS primary with 50MP ultra-wide sensor and a 2MP depth sensor for aiding camera algorithms. The shots from this phone are decent, and the best part is the colour consistency between cameras. Low light photography, too, has improved many folds compared to its predecessor, the Edge 20. The ultrawide sensor doubles as the macro shooter. The front 32MP camera is above average. All the sensors support 4K video recording, making it future proof and great for content creation.
Battery – Lasts long, really long.
Edge 30 comes with a 4020mAh battery coupled with a 33W fast charger inside the box. The best part is that Snapdragon 778+ is a very balanced SOC and thereby provides good performance and pairs it with good efficiency. This phone can last a heavy usage day with ease, thanks to the efficient SOC onboard. 
Motorola features 
Speakers are decently loud at this price range, and they sound richer than the competition. Moto Gametime allows for overclocking the processor when you play games and some optimised software settings to aid gaming on this phone. Motorola secures your data on the phone with Thinkshield technology, a gift from its parent company Lenovo. Motorola also equips the Edge 30 with ready for functionality, allowing straightforward phone content sharing with TV, computers and other devices. The whole package is available in two RAM trims and two colours of your choice. There's quite a bit of functionality provided by Motorola for the price alongside the usual moto gestures.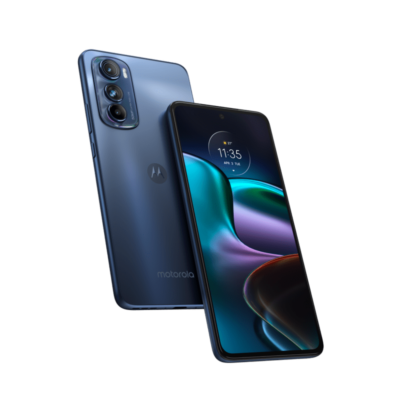 Verdict – A good mid-range smartphone.
Motorola Edge 30 is one of India's lightest, if not the slimmest 5G smartphone. Overall ad-free UI, capable low-light cameras, lightweight construction, and pOLED goodness powered by one of Snapdragon's best SOC make the Motorola Edge 30 a good recommendation for anyone who wants the best of all worlds in the Android smartphone universe. 
Good – Lightweight and balanced performance
Bad – Does not feel the slimmest 
Ugly – Limited internal storage options