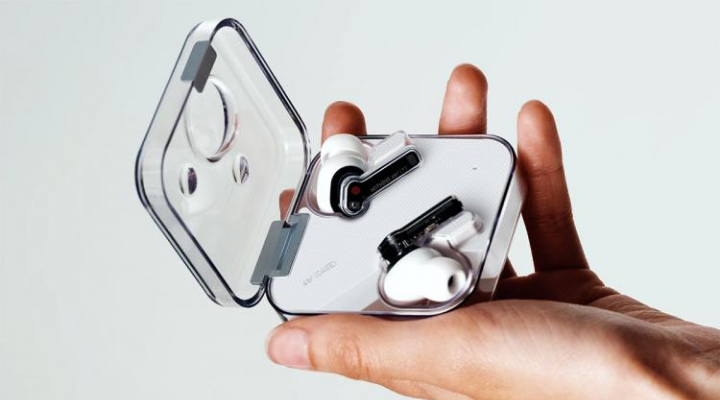 Nowadays, almost every other company wants to venture out into the earphones/headphones field, and that's why the competition in this market is at its greatest. Hype is the most common thing that always works in the market, make an impressive product with stand-out design and add a little hype to it- it's one of the easiest ways to grab people's attention, and Nothing, a new company created by OnePlus co-founder Carl Pei did its best job in terms of building hype.
Nothing Ear 1, the company's debut product, created so much buzz before and during its launch. The company made us believe that it isn't another affordable truly wireless earbuds like others and played a mind game by hyping more about its attractive design. The well-designed earpods are priced at ₹5,999 in the Indian market and have the potential to grab everyone's attention from miles.
Design, Features & Negatives
The earbuds and charging case both have a unique transparent design, and they look as iconic as Apple's AirPods. Each earbud weighs 4.7g, while the charging case weighs 57.4g. Nothing Ear 1 offers several unique features, including active noise cancellation, wireless charging, IPX4 water resistance, and in-ear detection, which you usually don't get in a ₹5,999.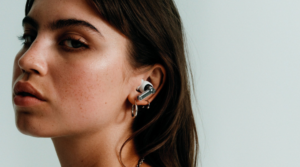 The earbuds don't have the regular right (R) and left (L) initials; instead, they have a red dot to signify the right side and a white dot to represent the left side. The square-shaped case has a clamshell-like opening scenario, and on the side, it has a USB Type-C port for charging and the pairing button. Along with all the features, you can even customize and control specific settings and features of the headset with the help of the Nothing Ear 1 app, available for iOS and Android.
The tiny earbuds from Nothing have 11.6m dynamic drivers, and it uses Bluetooth 5.2 for connectivity. The feature-rich earbuds offer support for ANC, wireless charging, fast charging, and a claimed battery life similar to the AirPods Pro. When it comes to performance, the Ear 1s stands tall in a storm against more premium competition, but there are a few setbacks too.
The touch controls are buggy, and you will be obligated to tap hard to play or pause the music. The touch controls are customizable but offer limited possibilities for controls. The Nothing Ear 1 sports a 5.7-hour battery life from the earbuds themselves, and the charging case provides 28-hours of music backup with ANC off. The overall battery backup increases up to 34 hours if you leave ANC off.
Verdict
Despite being the first product from the company, the earpods have done a tremendous job. At just ₹5,999, Nothing Ear 1 provides a good audio experience, but they are still at the primary level and don't offer any extraordinary features. If you're looking for stand-out earpods which offer extreme comfort, then go for Nothing Ear 1, but if you're a carefree user and looking for excellent audio quality, then Nothing Ear 1 has Nothing to satisfy you.