As India celebrates its 74th independence day this month, we thought of taking a look at certain gadgets in the world of technology. These gadgets stand out not only because of their segment leading features, but also because of their innovation and sheer creativity. These gadgets, like our country, have secured their names in history as being revolutionary in their field as well as introducing the world to something hitherto unheard of. With that, here is a list of 74 gadgets that celebrate their individuality with India.
LG GX 4K Smart OLED TV
[read]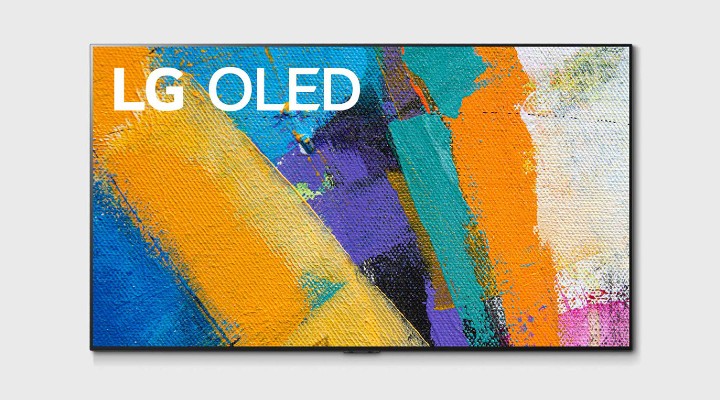 When Art & Technology meet to create an Immersive Experience.
LG's latest offering is the GX, which is a 4K Smart OLED TV available in 77- & 65-inch screen sizes.
It is not only equipped with the best-in-class display technology, but also with LG's innovative artificial intelligence called ThinQ AI. LG OLED TV is unique thanks to its self-lit pixels that can illuminate one by one to deliver the deepest blacks, richest colors, and most realistic picture quality. Over 100 million self-lit sub-pixels come together to deliver the next level of TV, expressing infinite contrast, its 'Perfect Black'. LG OLED TVs surpassed standards for blue light, flicker, and high-quality imaging to ensure no harm is done to your eyesight even when you are binge-watching.
LG's 2020 OLED TVs flaunt unique, innovative designs that integrate effortlessly with any home decor. The all-new minimalist OLED GX Gallery Series comes in the most elegant wall mountable designs with an ultra-thin form factor – the 65-inch model is a mere 20 millimeters (0.79 inches) thin. Paired with an included specially-designed wall mount, these 65- and 77-inch class models hang completely flush on the wall, providing a dramatic appearance, transforming the OLED into a piece of art.
The OLED GX series comes with a 3rd generation α9 AI processor 4K that analyzes the quality of the original content with deep-learning technology and optimizes content in accordance with your ambient surroundings. Working on the platform of ThinQ AI, LG has launched its' GX series with Hands-free Voice Control feature. Just say, "Hi, LG" and give simple commands to your TV or control your smart home appliances. LG ThinQ AI has a deep learning feature, so the more you use it, the better it gets. It also supports AirPlay 2 and HomeKit so Apple users can cast their videos directly from their smartphones, iPad or Macbook. OLED GX also has built-in Google Assistant and Alexa, so no external devices required. By using LG Routines through the Home Dashboard, you can automate your smart home devices. A bedtime routine includes ThinQ AI turning off the lights, turning down the air conditioner, and locking the doors when you say "Good Night". The TV also offers LG's entire content store as well as a full web browser. Users can also share their content using features like Screen Share and Mobile Connection Overlay.
An additional benefit of LG TVs is the Bluetooth based Magic remote that makes it possible to control your TV from any corner of the room, no need to stand in front of your TV or set-top box to operate it. AI Launcher enables you to see content previews of the OTT Apps when you hover your Magic remote cursor over the icons. Isn't it truly magical?!
The promise of self-LIT GX OLED TV is to deliver the 4S to its customers- Sharp Picture, Speedy Response, Smooth Motion and Slim Design. Sharp Picture makes cinema more expressive. It comes with features like Dolby Vision IQ, Atmos and Filmmaker Mode that preserves the cinematic experience and lets you enjoy the full artistic intent of every film with immersive sound. LG ThinQ AI TVs support unlimited OTT Apps for your unlimited entertainment. From Netflix to Prime Videos, Disney+ Hotstar to Zee5, you can surf through movies, TV shows, live sports, news and documentaries- all in one place.
Speedy Response makes gaming more responsive. If you are a gaming enthusiast or even an occasional gamer, you are in for a real treat. As the first TV manufacturer to offer NVIDIA G-SYNC® Compatibility, LG OLED GX Series provides a flawless PC gaming experience without screen tearing or other distracting visual artifacts. It boasts a higher frame rate, VRR, ALLM, and eARC with HDMI 2.1 support, fast 1ms response time and HGiG profile that promises to show every game at its absolute best, without any lag.
Smooth Motion to make Sports more realistic. A brand new feature this year is Sports Alert which keeps you updated with scores and results, even when you're watching something else. So you get notifications about your favorite team/ match scores before, during, and after games. Residual image (motion blur) is a common problem while watching sports. Now, with the OLED Motion feature, you can watch every quick movement of players without the blur on your TV. And finally, to get immersed in surround sound, you connect any two Bluetooth speakers to your GX OLED TV and feel as if you're watching the match live in a stadium.
Slim Design makes your space more artistic. Needless to say that LG TVs are high on the aesthetic quotient adding luxury and elegance to your home interiors. The new GX series' gallery design is one to impress, sitting flush with your wall like a wallpaper. The TV can now fit into your interior, as is.
Picking the LG GX OLED TV for our list was a no-brainer because it practically blurs the line between reality and science fiction. Using one of LG's OLED TVs will surely make you feel like Tony Stark, don't you think? 
Editor's Take
LG GX practically blurs the line between reality and science fiction"
[/read]
Nokia 3210
[read]
 The Nokia 3210  was a very popular mobile phone, launched in March 1999. A combination of cutting-edge features such as internal antennas and predictive text ensured massive success for the 3210 With more than 160 million units sold globally, it became a bestseller of that time.
 The 3210 also attributes much of its success to an advertising campaign aimed primarily at young people, first in the mobile phone industry. It is considered to be the first phone with an internal antenna, preloaded games, changeable covers, customizable ringtones and competitive prices, which had led to a huge popularity among the masses and hence, we have it on our list!
[/read]
Blackberry 6210
[read]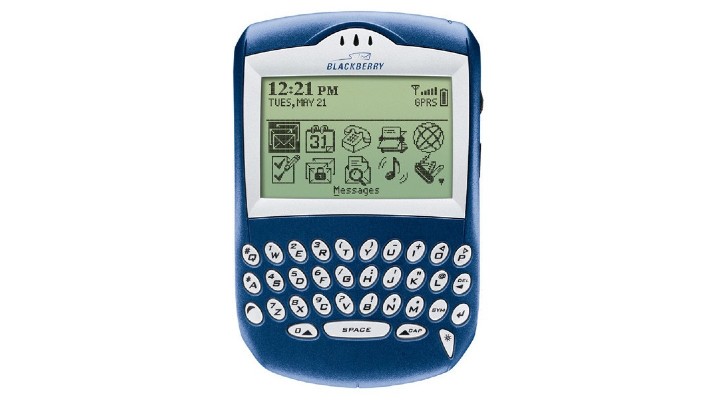 [read] The BlackBerry 6210, officially introduced in 2003, stood out as the phone merged wireless email, phone, SMS, browser and organizer apps, and more into a single device.
 The 6210 was the 10th BlackBerry released by RIM but the first with an integrated phone. The 5810 had been the first to have phone functionality, but it required a headset to work. The 850, introduced in 1999, was just a two-way pager. Released in 2003, the 6210 offered e-mail, phone, SMS, a Web browser and BlackBerry Messenger, making it the modern BlackBerry we've all grown to love. Or hate.
 Either way, it was clear that Blackberry 6210 was the first official business phone. That is why it is on our list.
[/read]
Amazon Kindle
[read]
Four models and ten generations later, Kindle still holds court over the realm of e-book-readers. It's on our list because it wasn't the first e-book reader, but Amazon's reading experience was seamless and easy. Books are downloaded in seconds, and newspaper subscriptions are updated automatically overnight. And the fact that you can sync and import books through various devices definitely doesn't hurt!
[/read]
Apple iPod
[read]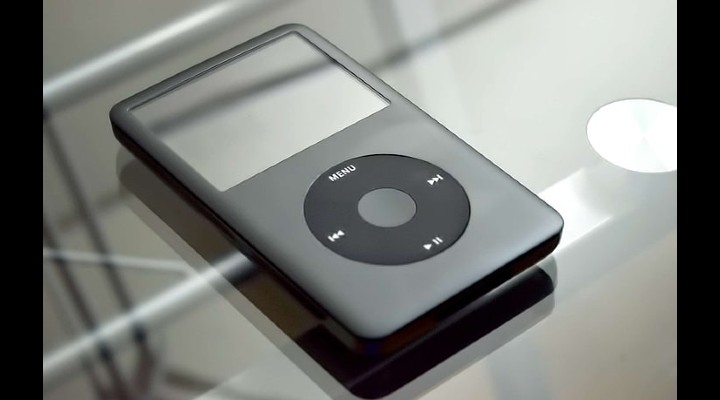 Steve Jobs debuted the iPod in 2001 (with capacities of 5-GB and 10-GB), but it wasn't until 2004, when the fourth-generation Classic iPod was released with a color screen and click wheel, that the masses really began to notice. Clearly those telltale white earbuds were no longer a sign of status — they were omnipresent. There have been numerous different models and generations since 2001, but it was the first iPod colour that forever changed the way the world listens to music. Apple's sold more than 500 million iPods to date, which is why it is included in our list.[/read]
Bose Noise-Cancelling Headphones
[read]
We can hop on an intercontinental flight, drown screaming children, cancel the noise of airplane engines and the Chatty aunties seated next to us, all thanks to Dr. Amar G. Bose. Bose, dissatisfied with the headphones he had been given on a flight in 1978, created the first pair of noise-canceling headphones in 1986. [/read]
Panasonic DVD L-10
[read]
 In 1998 Panasonic launched the first ever portable DVD player. The DVD-L10 was equipped with a 5-inch  Colour LCD screen and Stereo Speakers set. Compared to today 's DVD players, it was very large, but it didn't really matter at the time because it allowed you to take your DVD collection wherever you wanted. The first portable Blu-ray player was also released by Panasonic, in 2009. [/read]
 

Sony Discman D-50
[read]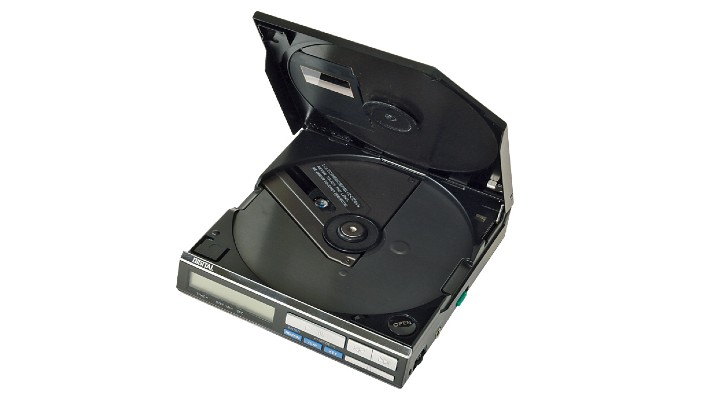 When it was released in 1984, the D-50 became the first portable, smallest and most affordable CD-player in the world. More importantly, it sparked popular interest in compact discs at a time when cassette tapes were still the norm.   
 The case was designed to be no thicker than three or four stacked CD jewel cases, many existing components had to be repurposed to fit inside. The D-50 could be used as a stationary unit, connected to a hi-fi, or as a portable player with the addition of a heavy battery pack. [/read]
 

Sony Walkman TPS-L2
[read]
Far before there were iPods and BlackBerrys, one of the first pocketable electronic devices was the Sony Walkman TPS-L2.  Designed and produced by Sony in 1979, this portable sound system shipped with a set of lightweight headphones. Sony included two different headphone jacks that were called "guys" and "gals," so you could share your music and not be antisocial about it. There was even a "hotline" feature that encouraged listeners to talk to each other without having to take off their headphones or pause the song. The TPS-L2 created a whole new genre of personal, mobile music, dominated by Sony for almost two decades. [/read]
Apple iPad
[read]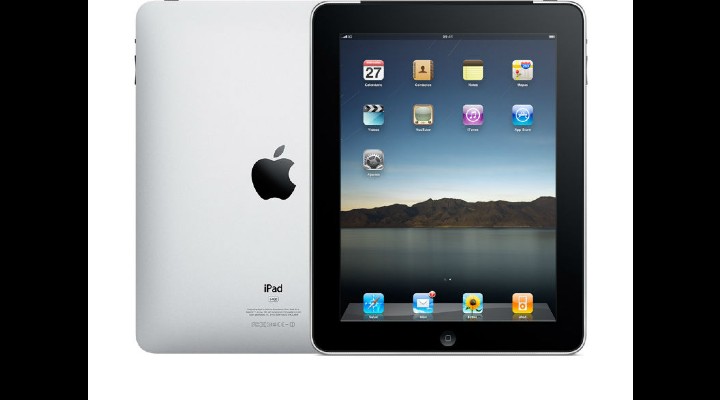 Apple's iPad wasn't the first tablet computer, but it's the most popular one: 3 million iPads were sold in the first 80 days of its availability. Steve Jobs, speaking at the D: All Things Digital Conference in early 2010, admitted that the idea for the iPad had come before the iPhone. "I'm going to tell you a secret. It started with the tablet. I had this concept of getting a glass display, a multi-touch display that you could type on with your fingertips. I asked our people about it. Six months later, they came back with this awesome device, and I gave it to one of our very clever UI guys. He got scrolling work and some other things, and I said, 'My God, we can build a phone with that. So we put the tablet aside, and we went to work on the iPhone." So we put the tablet aside, and we went to work on the iPhone." [/read]
LED
[read]
Nick Holonyak invented the light-emitting diode (LED) in 1962, which is widely used today due to its low power consumption. The LED can be used essentially as a semiconductor in TVs, flashlights, computer monitors, and watches. [/read]
MicroSD 
[read]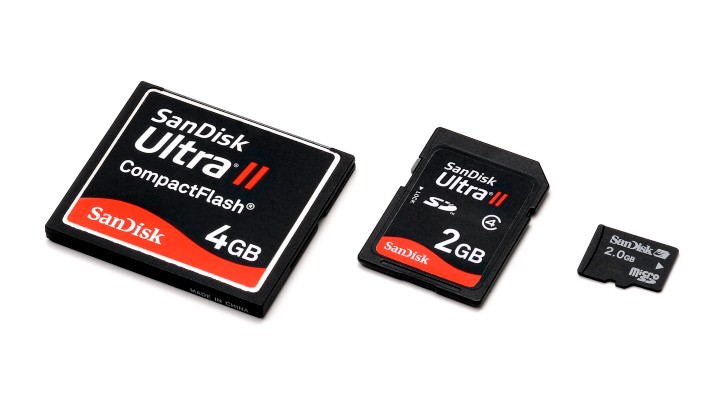 The microSD format, developed by SanDisk, was introduced in 2005 at capacities ranging from 32 to 128 MB. The dime size portable memory card has now grown to 1 TB and can be used in mobile phones, cameras and other small devices with large data appetites. As demand for storage exploded in 2019, with people capturing videos in 4 K, and 8 K SanDisk was the first to launch a 1 TB microSD card and bring it into volume production.  [/read]
Apple's iPhone
[read]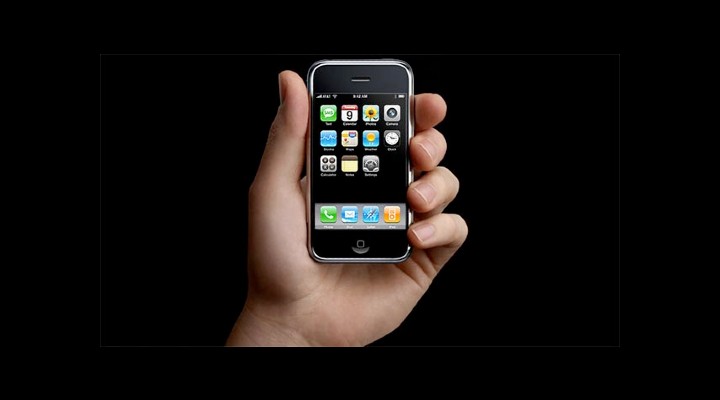 Apple's iPhone got a very modest start when it was launched by Steve Jobs in 2007. An intuitive interface, a touch screen allowing multitouch gestures and the best mobile web browsing experience were just a couple of the reasons Apple was able to sell one million iPhones in just 74 days. This number pales compared to the 1.7 million iPhone 4s sold in only three days, even without the App Store, the iPhone lasted a full year — which was a big reason for the iPhone's popularity. The first iPhone rocked the mobile phone market, and its competitors are still struggling to catch up. [/read]
Fisher AG7 Space Pen 
[read]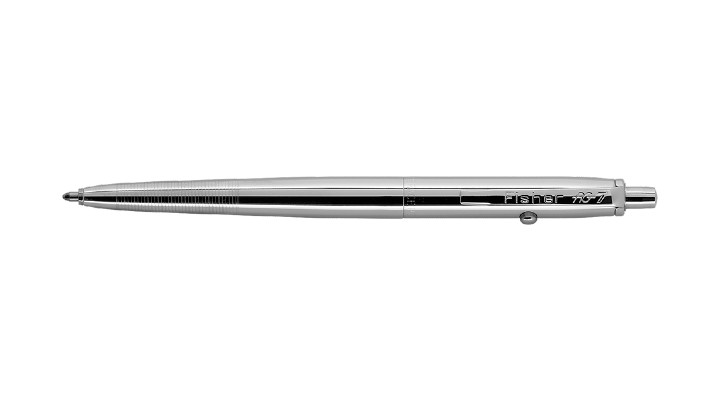 The Space Pen, also known as the Zero Gravity Pen, is unique as the ink cartridge is pressurized with nitrogen, ensuring that the ink flows only when needed, not freely. It works at extreme temperatures, underwater, upside down and even at zero gravity. Following two years of NASA evaluations, astronauts aboard Apollo 7 used the AG7. [read]
Motorola Razr V3 
[read]
It wasn't until the Razr V3 came out in 2004 that we thought of a mobile phone as an item for fashion rather than an instrument. The $500 V3 made from aircraft-grade aluminum was the ideal combination of form and function, with a super slim 13.9-mm profile, an external colour screen and a 2.2-inch primary display. It also had Bluetooth, capability to play MPEG-4 video, and 1.3 megapixel camera with 4x zoom. Motorola sold 130 million Razrs, making it one of the best-selling phones of all time. [/read]
Hamilton Pulsar 
[read]
Mechanical gears have been driving timepieces as big as clock towers, and as small as pocket watches for decades. Inspired by Stanley Kubrick 's 2001 space odyssey, the first digital electronic watch was born. The Hamilton Watch Co. Pulsar, with red LEDs and an 18-karat-gold case, retailed for $2,100. [/read]
Casio G-Shock DW-5000C
[read]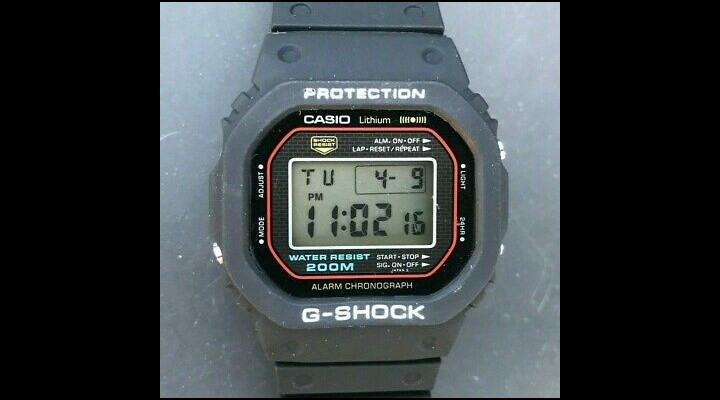 Hamilton's Pulsar was the first digital watch and Casio's Casiotron was the first digital watch with an automatic calendar. But the shock-proof G-Shock could be thrown from the top of the building and still work. [/read]
Lithium-ion batteries
[read]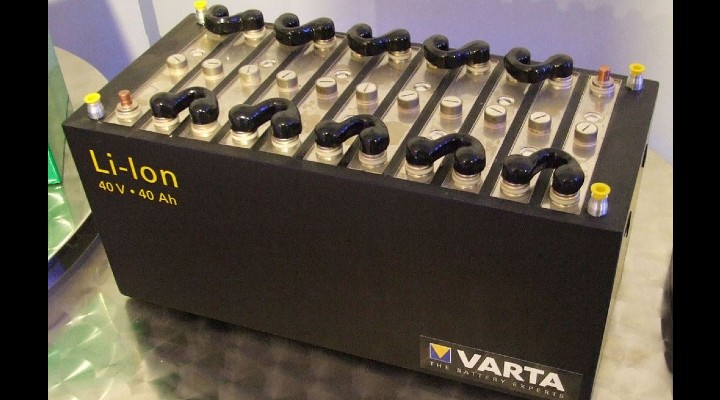 Lithium-ion batteries, first invented by chemist M Stanley Whittingham in the 1970s, have been a standard of consumer electronics and are still used today. The rechargeable lithium-ion battery, capable of being packed in various sizes and shapes, is claimed to have one of the highest energy-to-weight ratios possible. They 're also able to carry a charge while not in use for a long period of time. [/read]
Zippo 
[read]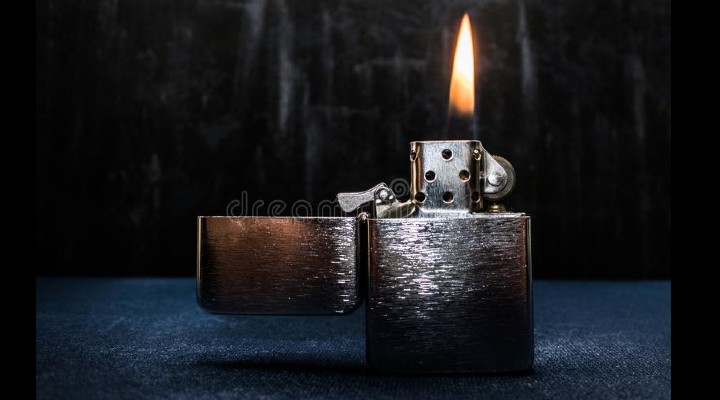 It's the little things that can sometimes leave a lasting impression. Low-tech compared to the rest of the list, the windproof Zippo lighter by George Blaisdell has stood the test of time since 1933. Yes, Zippo 's unconditional lifetime guarantee says "it works or we fix it free," and the company insists no one has ever paid a penny to repair their Zippo. Since the first one was launched 77 years ago more than 425 million lighters have been made. [/read]
Canon EOS 5D Mark II
[read]
The full-frame 21-megapixel 5D Mark II was the first DSLR to feature full HD (1080p) video recording, an innovation which changed the industry. Filmmakers were quick to adopt the cheaper alternative to traditional and costly interchangeable-lens cameras used by film studios. An episode of the famous medical drama House by Fox was shot entirely with the 5D Mark II, and it was the first digital camera used to capture the official presidential portrait of the United States. [/read]
Fossil Hybrid HR Smartwatch 
[read]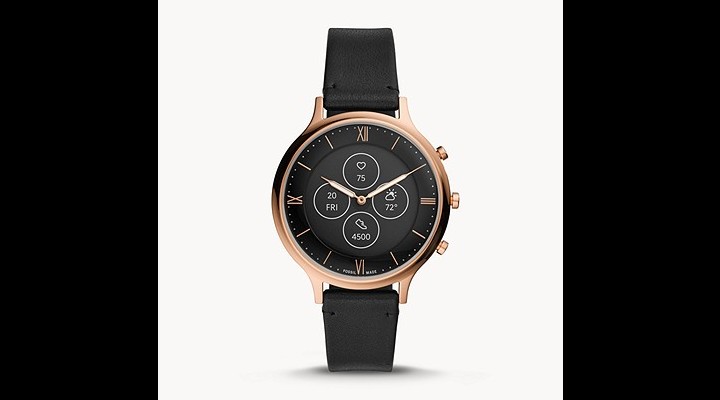 Hybrid smartwatches by Fossil are watches that look like a conventional watch, but function like a smartwatch. These watches' elegant, traditional style makes it almost impossible to realize they are powered by smart technology. These watches use minute and hour hands instead of a touchscreen face to alert you to your phone notifications.
You can track your calories burned, steps and distance traveled, monitor heart rate and sleep while wearing this hybrid smartwatch just like every other smartwatch. This one is a new twist on a classic analog watch. [/read]
Google Glass
[read]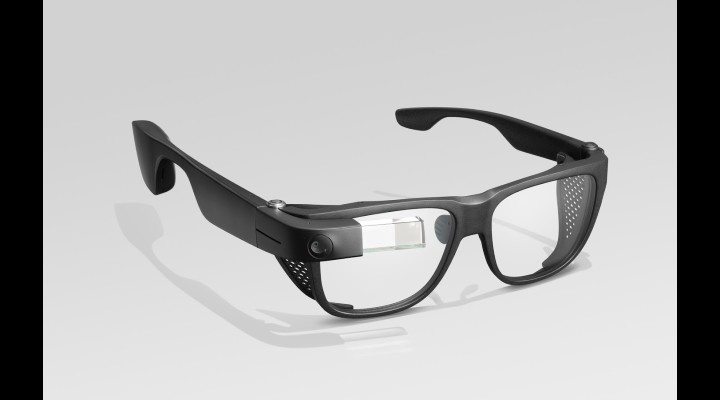 The Google glasses acted as a hands-free device, enabling users to use voice commands to access the mobile internet browser, camera, maps, calendar and other features. Glass made it easier for users to secretly record videos, which led to some restaurants , bars and theaters ban the device. Ahead of its time, Glass was officially launched in 2015, while augmented reality — displaying computer-generated images across the real world — is a concept that many companies are still trying to perfect including Google. [/read]
Black and Decker Electric Cordless Drill 
[read]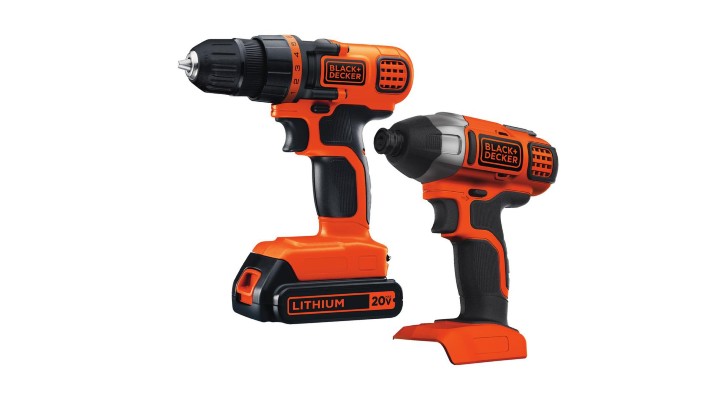 In 1916 Black & Decker launched the first electric control drill. Forty-five years later, the firm launched a variant of cordless. A cordless hedge trimmer powered by nickel-cadmium and four more cordless drills joined the market the next year, making it simpler for both do-it-yourselfers and professionals alike. [/read]
Epson HX-20
[read]
The Epson HX-20 was unveiled at the 1981 COMDEX computer show in Las Vegas, attracting great attention marking the beginning of a new trend-efficient, battery-operated, briefcase-sized computer. Everything that you would need was included in this compact and portable computer – a full-size keyboard, an LCD screen, built-in data storage, and rechargeable batteries. Even though the screen appeared to be very small with only 4 lines of text, 20 characters per line, it was one of the largest LCD screens available then. [/read]
Palm Pilot 1000
[read]
The world's first successful Personal Digital Assistant and the first Palm OS handheld, Pilot 1000, had become an icon of mobile technology. It was a device that rejuvenated the PDA industry and made the term 'Palm Pilot' a household name. Launched in March 1996, the Pilot 1000 debuted with 128k of memory and a black monochrome on a green glass touch-screen display. Pilot was also the first device of its kind to sync with either a Windows 95, 3.1 or Macintosh desktop computer.  [/read]
Motorola Bravo Pager 
[read]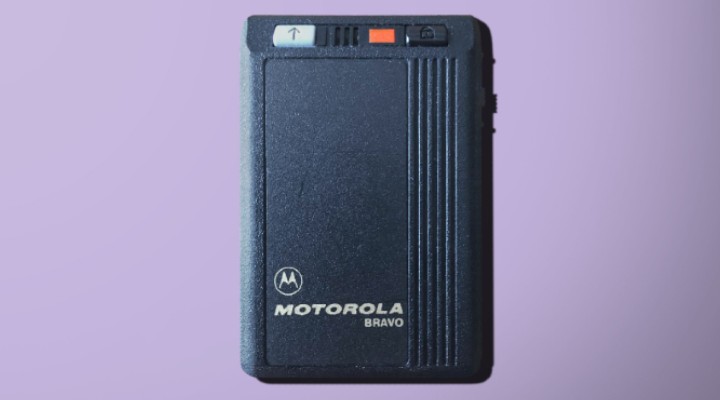 Beepers had been the way to keep in touch on the go even before mobile phones became ubiquitous. Early pagers allowed users to send codes to each other, such as 411 for "What's going on" or 911 to indicate an emergency. Recipients of the message would respond by calling the sender. According to Motorola, the Bravo Flex, launched in 1986, was the world's best-selling pager giving many people their first experience of mobile communication. By the early 1990s, having a pager had become a status symbol, paving the way for more advanced communication devices like a two-way pager, a cell phone, and eventually a smartphone now. [/read]
Acer Swift 5 
[read]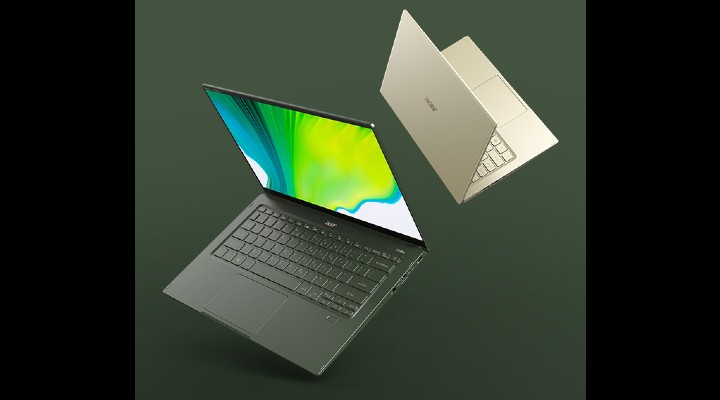 The Swift 5 is the lightest 14″clamshell notebook which weighs just 990 grams and has a powerful NVIDIA graphics card, built to be carried around the day for work and entertainment. It has an innovative and thoughtful look with soft textured nano-printed cover, the chamfered diamond-cut edges and the glossy metallic hinge. The Acer Swift 5 also has the newest Intel CoreTM CPU and is only 14.95 mm thin, so you can be assured of its powerful design.  [/read]
DJI Phantom
[read]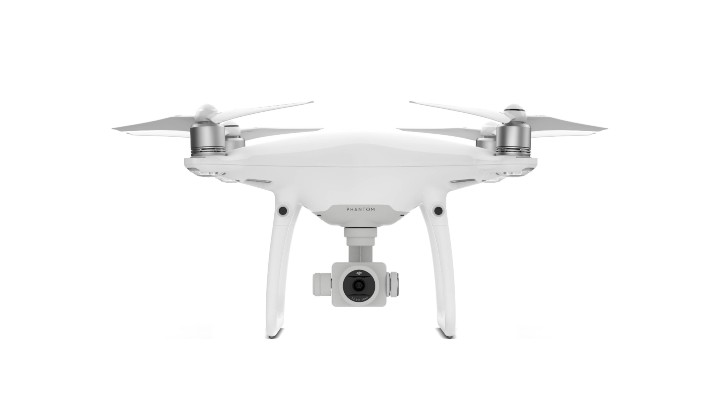 Similar to the evolution of smartphones, computers, and the internet, drones have evolved rapidly from a DIY hobby to a popular technology that is used worldwide. Fast-paced innovation has made today's drones smaller, faster, and more affordable than ever before, although flight features and camera quality have continued to improve exponentially.
DJI, a drone manufacturer based in Shenzhen, China, is the company that has risen to lead the pack of this billion-dollar industry. Reportedly, DJI currently controls about 72 percent of the global drone market and has become renowned for its dedication to innovation and powerhouse production, consistently launching a steady stream of industry-leading drones as their competition struggles to keep up. [/read]
Belkin SoundForm Elite Hi-Fi Smart Speaker + Wireless Charger
[read]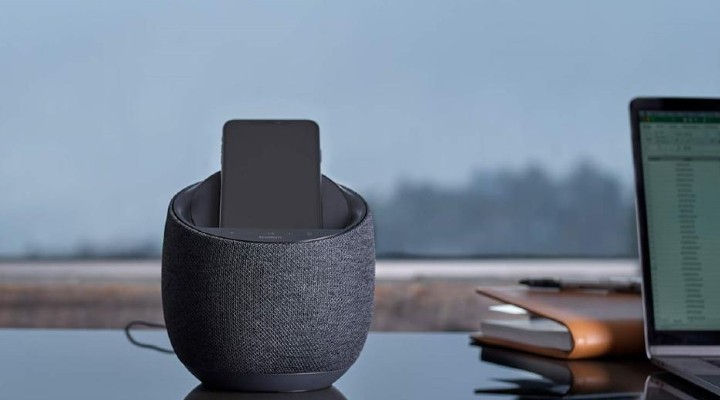 The 2-in-1 SoundForm Elite smart speaker is created through the collaboration of Belkin with Devialet, the sound pioneers. The SoundForm Elite produces high-fidelity sound that delivers a powerful listening experience combined with fast wireless charging (up to 10 watts) through a uniquely designed cradle at the top of the device. Better still, it features vibration-canceling technology allowing you to continue charging your phone safely even while your favorite tunes are blasting out from the speaker. [/read]
Logitech Harmony Remote
[read]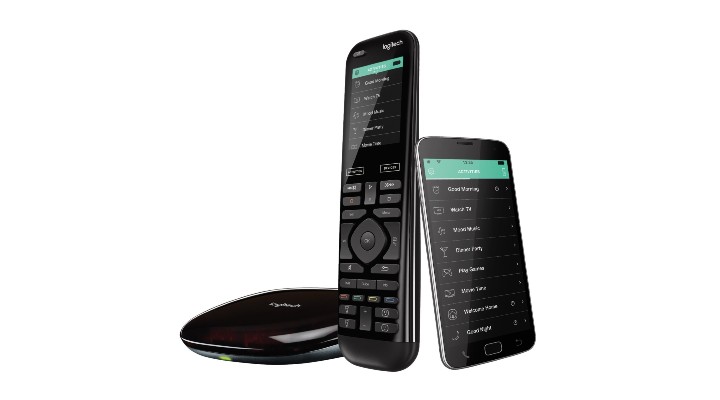 As more and more gadgets have found their way into our home entertainment cabinets, a lot of confusing and redundant remote controls have come with them too. But the Logitech Harmony remote emerged as a saviour with one-touch commands that can be programmed for various activities requiring different devices to be on or off, such as watching TV, watching movies, and playing video games. Harmony has once again been restored to households around the globe. [/read]
Apple Watch Series 5
[read]
Apple Watch Series 5 debuted with an Always-On Retina display that never sleeps, making it easy to see the time and other important information without raising the display or tapping. New location features, including a built-in compass to current elevation helped users navigate their day easier, while international emergency calling allowed calls directly from the Apple Watch in more than 150 countries, even without having an iPhone nearby. It came combined with the power of WatchOS 6 that made users empowered to take care of their health and fitness with features such as Cycle Tracking, Noise App and Activity Trends. [/read]
Nintendo Game Boy
[read]
Japanese gaming console manufacturer Nintendo took the world by storm when it launched the Game Boy in 1989. Since then, it has redefined handheld gaming and has pioneered the genre of portable consoles. The Game Boy was an 8-bit handheld game and combined the features of both the Nintendo Entertainment System (NES) and Game & Watch hardware. This led to a line of handheld game consoles, dubbed 'The Game Boy Family'. [/read]
TomTom GPS
[read]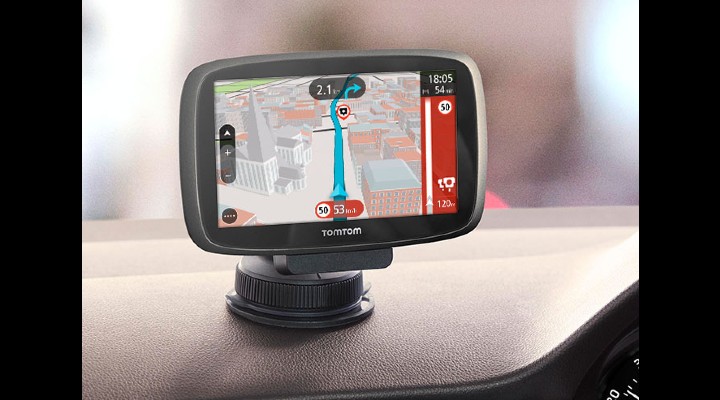 TomTom is a name best-known in the world of location and navigation technology. The Dutch multinational developer and creator jumped to the spotlight when it launched the first generation of satellite navigation devices to market in 2004. The company offers fee-based services under the name TomTom Plus (stylized TomTom PLUS), which include services to warn drivers about speed cameras, provide weather updates, change voices and provide traffic alerts. Since it practically made map-reading obsolete, it grabbed a spot on our list.
A curved gaming monitor has to be the holy grails for ardent gamers. After all, who wouldn't want their screen to fold around themselves when they're already immersed in their favourite game? Well, that's what MSI is offering with the Optix Curved Gaming Monitor, at least to some extent. Its 27-inch size and a 2k resolution are a clear sign for gamers to go all out and enjoy their gaming experience to the fullest. [/read]
Sony PlayStation
[read]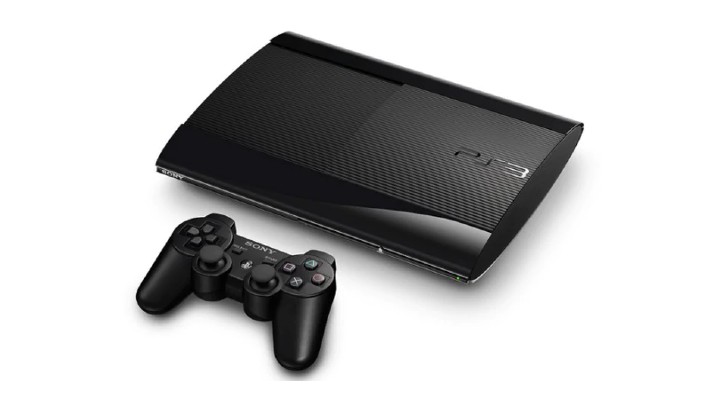 Sony's PlayStation is on our list because of one simple reason: It offered everything. Since its debut in 1994, the PlayStation has bloomed to become a  videogame brand that consists of five home video game consoles, as well as a media center, an online service, a line of controllers, two handhelds and a phone, as well as multiple magazines. There must hardly be anybody who didn't try to convince their parents to buy a PlayStation because it "was an entertainment console for the family." We were sly kids back then. [/read]
Oculus Rift
[read]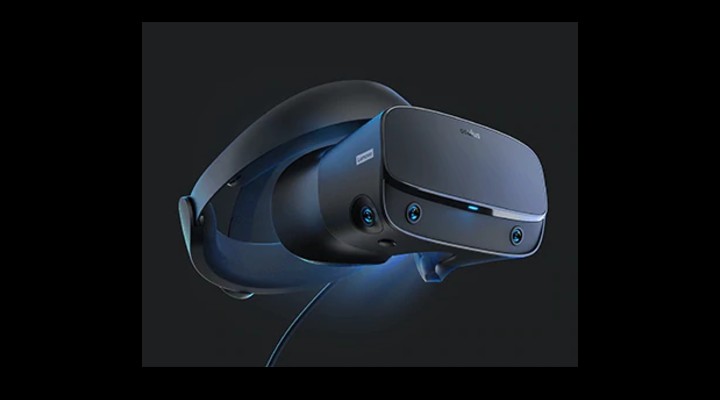 Though Oculus is a fairly recent company, it brought in the era of Virtual Reality, which is why it is on our list. In 2012, Oculus was founded as an independent company, after which it initiated a kickstarter campaign to fund the Rift's development. The project successfully raised almost US$2.5 million from around 10,000 contributors. Then in March 2014, Oculus was purchased by Facebook for $2 billion. [/read]
FitBit
[read]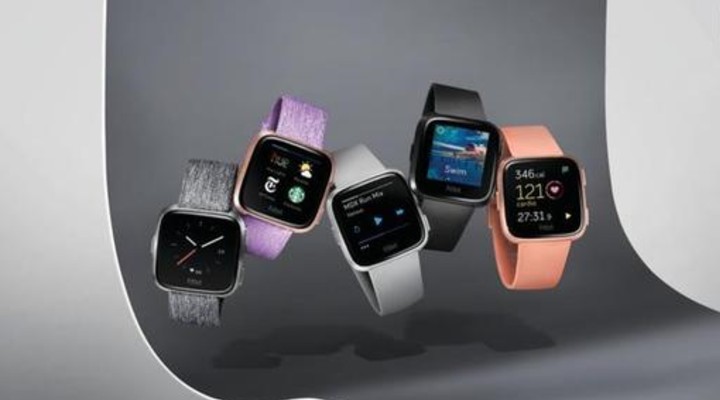 FitBit, originally named Healthy Metrics Research, Inc. is a wearable gadget-maker. It specializes in making wearable devices that measure data such as the number of steps walked, heart rate, quality of sleep, steps climbed, and other personal metrics involved in fitness. It is considered to be the fifth largest wearable company in the world and continues to offer segment-leading products for your fitness tracking, which is why it gets a spot on our list. [/read]
Segway
[read]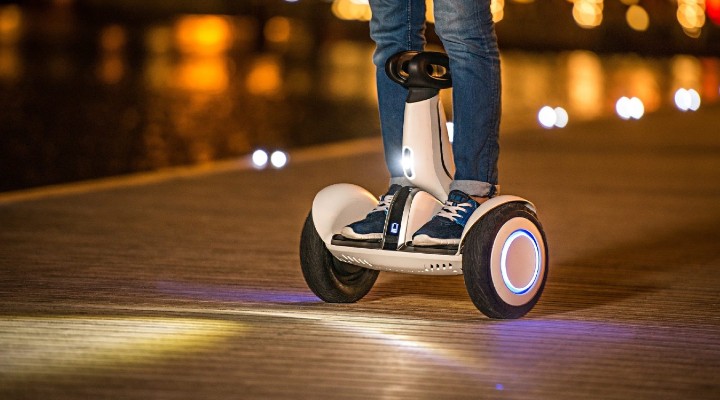 A two-wheeled, self-balancing personal transport is something that might have seemed far-fetched at one point. However, Dean Kamen brought it to reality when he invented the Segway and introduced it to the market in 2001. It was first christened as the Segway HT (Human Transporter) that was later changed to Segway PT (Personal Transporter). The company has also developed an  autonomous robot based on the Segway miniPro called the Segway Robot. [/read]
Google Nest Hub Max Smart Display
[read]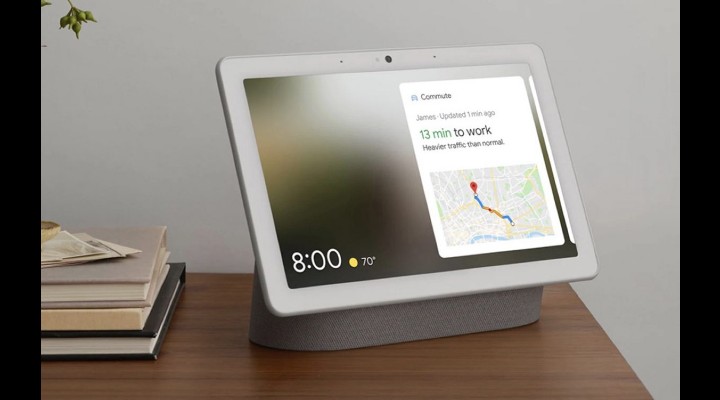 Google introduced the line of smart speakers in 2016, under the moniker Google Nest. It allows the user to interact with the Google Assistant through voice commands. The Google Nest Hub Max Smart Display offers almost complete control over major appliances in the house and can help the user automate his home almost completely. [/read]
August wifi smart lock
[read]
August Inc revolutionized the world when it released their first smart lock in 2013. It had a metal frame and could be controlled using Bluetooth, via a smartphone app. August devices clip on to the inside portion of a door which also permits the use of a normal key. [/read]
SAREGAMA
[read]
SAREGAMA is one of India's oldest companies which was founded as the Gramophone Company of India in 1946. It was later changed to SAREGAMA in 2000 and has since been the forerunner in Indian music. Its latest home entertainment system, the SAREGAMA Carvaan offered the company's complete experience in a compact package. It is a portable music player with a pre-loaded collection of mainly vintage Bollywood songs, due to which it is on our list. [/read]
Samsung T7 Touch Portable SSD
[read]
A solid state drive (SSD) is always preferred over a standard Hard Drive due to its better storage capabilities and extremely fast reading speeds. Samsung took it one step further when it introduced the t7 touch portable ssd. It not only fits in your pocket and is very light to use, but also offers tremendous storage and operation abilities. Its added security measure of a fingerprint reader ensures that the data cannot be accessed by anybody other than the user, which is why it is on our list. [/read]
Bose Portable Home Speaker
[read]
Bose is widely considered one of the best companies in the world when it comes to sound systems. With its Portable Home Speaker, the company promises a whole new sound experience. The speaker has a built-in voice control and offers a 360-degree surround sound. It can be controlled via voice, touch or an app.  [/read]
Apple AirPods Pro
[read]
American tech giant Apple introduced the AirPods Pro in 2019, after which they quickly garnered global attention. The AirPods Pro are wireless Bluetooth earbuds that offer active noise cancellation, automated frequency profile setting, IPX4 water resistance, a charging case with wireless charging, and interchangeable silicone tips. They are also equipped with a microphone that filters out background noise, accelerometers and optical sensors that can detect presses on the stem and in-ear placement, while the music is automatically paused when the AirPods are taken out of the ears. These features make the AirPods Pro a sureshot entry on our list! [/read]
Nintendo Switch Lite
[read]
The Switch Lite is another handheld game console from Japanese gaming expert Nintendo. It was released in 2019 as a compact version of the Nintendo Switch. Apart from a smaller body and a wide range of colours on offer, the Switch Lite has the same features and specifications as the standard Switch. However, it offered a more convenient gameplay for casual gamers, which is why it belongs to this list. [/read]
Logitech mx master 3 advanced wireless mouse
[read]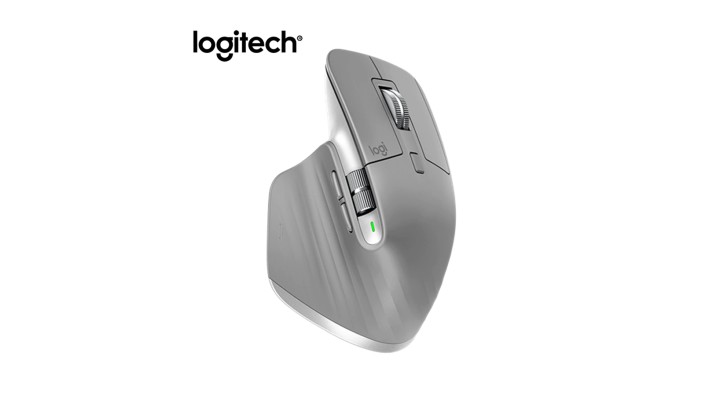 A good mouse is an indispensable weapon in any gamer's arsenal and Logitech has taken it one step further. With the MX Master 3 advanced wireless mouse, the company aims to redefine PC gaming. It is equipped with an all-new MagSpeed™ Electromagnetic scrolling that is precise enough to stop on a pixel and quick enough to scroll 1,000 lines in a second. It is also customizable for multiple apps and makes working on Adobe Photoshop, Adobe Premiere Pro and Microsoft apps a breeze. This is why it is on our list. [/read]
Logitech G613 wireless mechanical gaming keyboard
[read]
Apart from being a perfect gaming keyboard that offers an excellent gaming experience, it offers an unheard 18 months of battery life! All it needs is a pair of AA cells and it will let the user play games for more than a year, if the gamer can handle it, that is. This is one of the many reasons why it gets a spot on this list. [/read]
JBL Pulse 4 waterproof Bluetooth speaker
[read]
If making excellent sound systems was not enough, JBL took it one step further with the pulse 4 waterproof bluetooth speaker. These speakers are not only thoroughly waterproof, they also offer an excellent light show with their pulsing and flickering LEDs. With a complete boombox packed inside a compact body, the jbl pulse 4 waterproof bluetooth speaker have their sweet spot on this list. [/read]
Amazon Echo Studio Smart Speaker
[read]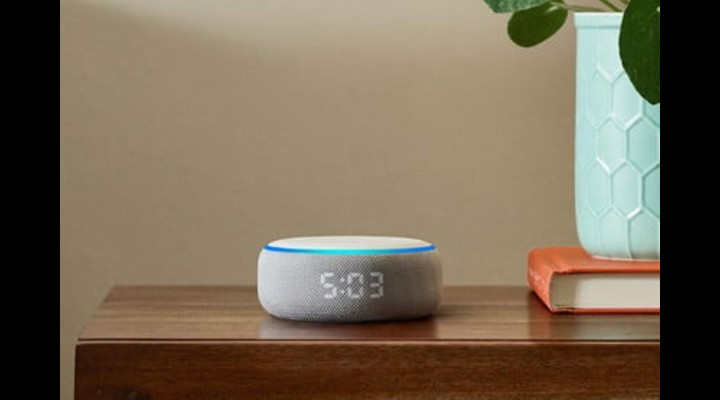 Amazon has come a long way from being a courier service and has now bloomed into a global tech giant. Its offering in the sound system, the Echo Studio Smart Speaker is proof of just that. The Echo Studio gets three 2-inch drivers and a 1-inch tweeter, along with a 5.25-inch subwoofer. These work in tandem with 330W making Class D amplifiers, which gives the user a thoroughly immersive and surround sound experience. [/read]
Google Pixelbook Go Chromebook
[read]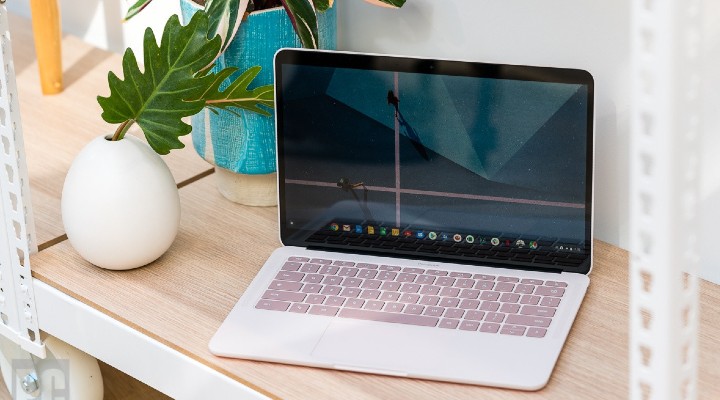 Google's Pixelbook Go is not just a laptop, it is practically a portable supercomputer Offering up to 16GB of RAM, a 256GB SSD and a 4K display, the Pixelbook Go is an obvious choice for all performance freaks. Oh also, it has a compact and lightweight body of barely more than a kilo, so you don't need to worry about an aching back after carrying it around all day. [/read]
iRobot Roomba Intelligent Floorvac
[read]
The repetitive and exhausting process of cleaning floors has been an age-old curse to every housemaker. Luckily, iRobot stepped in to help. With its intelligent floor-vac called "Roomba" you don't have to worry about spraining your back while cleaning the floor ever again. It intelligently detects the surface it is on and ensures that you get a spotless surface, automatically! [/read]
Philips Somneo Sleep and Wake-up light
[read]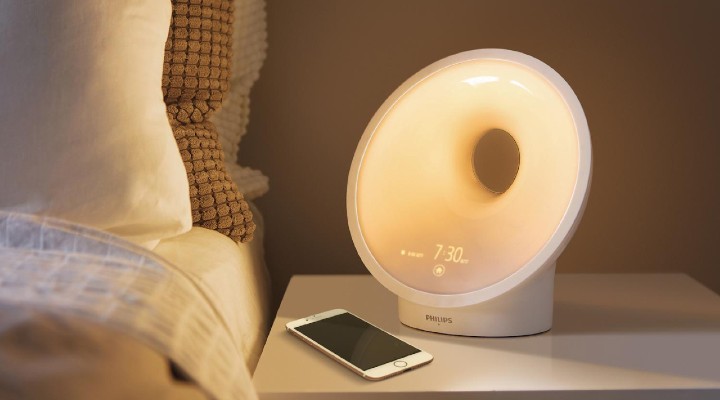 Gone are the days when you had to manually switch the lights on or off, while worrying about a headache or a disturbed sleep. With the Philips Somneo smart light, you can enjoy the simulation of a sunset, set an automatic wake-up function with light and sound and a touchscreen to adjust the settings easily. Could you ask for a better sleeping buddy? [/read]
Microsoft Surface Go 2
[read]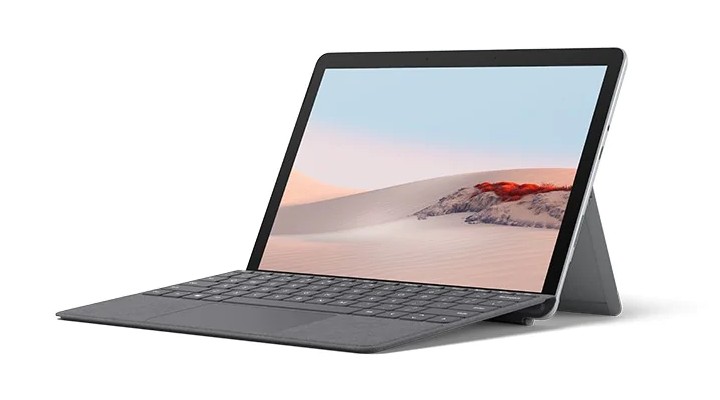 If convertible laptops are your thing, there cannot be anything more perfect than the Microsoft Surface Go 2. Sold as a tablet with external peripherals, the Surface Go 2 can easily transform from a laptop to a tablet as per user convenience. Because of its versatility, it gets a spot on our list! [/read]
Audio Technica Turntable
[read]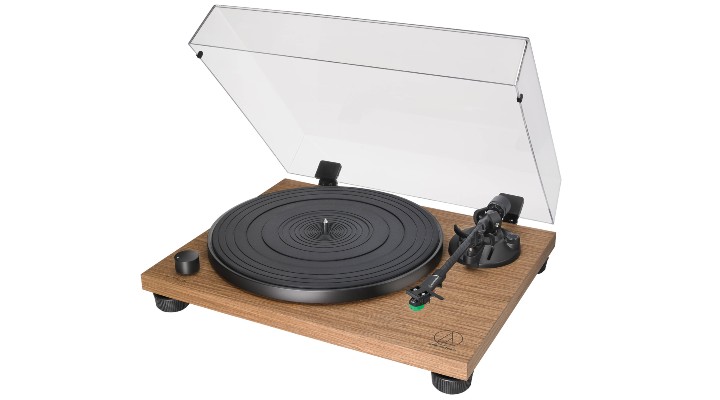 One of the oldest contributors to the world of music, Audio Technica is no stranger to offering top-notch products. One of them is the AT-LP60 turntable. features a built-in phono preamplifier, a user-replaceable stylus, and fully automatic operation. It plays 7- and 12-inch records with precision and verve. Hence, it is on our list! [/read]
NVIDIA Shield TV Streaming Player
[read]
In spite of being one of the priciest streaming players in the market, the NVIDIA Shield TV Streaming player remains unbeaten due to its sheer performance. Offering up to 2 GB of RAM and 16 GB of storage, coupled with the Android TV and Chromecast, this is a perfect device for the entire family. Also, the fact that it doubles up as a micro game console and streams games from Nvidia's own Geforce Now service is sufficient to place it on our list. [/read]
Wemo Smart Plug
[read]
What could be better than being able to control your home appliances with your smartphone? No, it does not exist just in sci-fi movies and fiction. It can be realised with the WeMo Wi-Fi smart plug. These cost-effective plugs connect directly to the Wi-Fi and can be used to control a plethora of other smart home systems. This is enough reason for it to be on this list, don't you think? [/read]
Amazon Echo Dot
[read]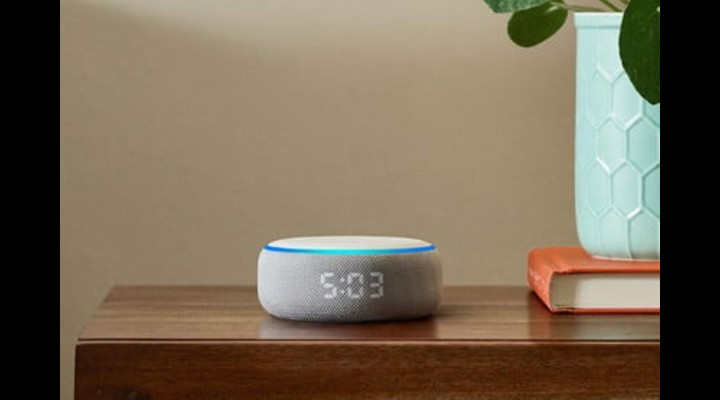 Among the latest versions of Amazon's compact yet powerful smart speakers, the Amazon Echo Dot performs many more duties apart from playing music. Right from controlling a smart home with a few voice commands to making calls almost everywhere in the country, there is hardly anything that the Echo Dot cannot do. It can't cook food and wash clothes for you though, in case you were wondering.  [/read]
Samsung Galaxy Watch Active 2
[read]
Korean tech giant Samsung has always been among the segment-leaders when it comes to development in technology. With its Galaxy Watch Active 2, Samsung proves its mettle yet again. Offering an unmatched performance, a fully digital interface, eSIM compatibility and an astounding 2-day battery life, the Galaxy Watch Active 2 had to be on our list! [/read]
GoPro HERO8 Black
[read]
Capable of shooting at up to 60fps on 4K and up to 240fps on 1080p, the GoPro Hero 8 Black is in a league of its own. The compact sports action camera captures photos and videos with HyperSmooth stabilization and also gets a Boost option. All these reasons make the Hero 8 Black a worthy contender in the market. [/read]
Bose Soundbar 700
[read]
With built-in Amazon Alexa support, eight custom microphones, echo cancellation and near field detection, the Soundbar 700 from Bose is almost like your personal AI assistant. Along with that, users can also control the Soundbar 700 with an app that gives you full control over all your sources of music. Why wouldn't we add such a wonderful product to the list? [/read]
Toshiba DVD Player
[read]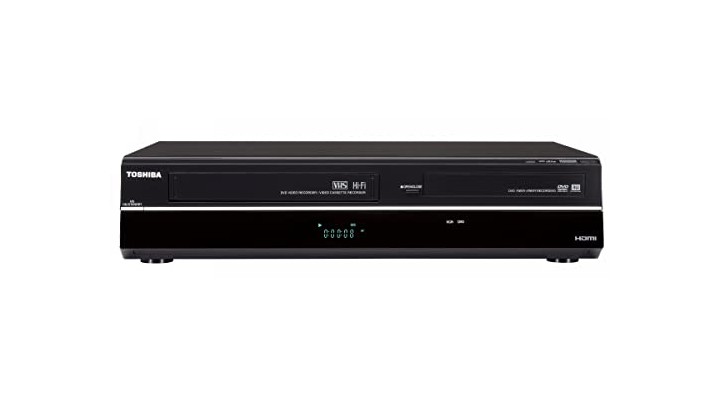 In the early 1990s, electronics manufacturers were still fiddling with standalone optical storage, but in November 1996, Toshiba's SD-3000 DVD player was the first to be commercialized. Obsoleting noisy, tangle-prone magnetic tape (as well as the "original" versus "copy" binary) allowed the DVD player to view crisp digital movies from a tiny platter of just 12 centimeters in diameter – still the de facto size of mainstream optical media (like Blu-ray).[/read]
Arlo Video Doorbell 
[read]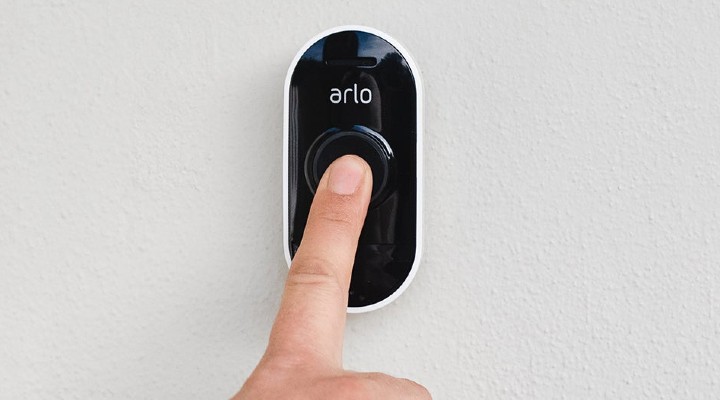 Designed to capture what conventional video doorbells can't, the vertical field-of-view of the Arlo Video Doorbell allows users to get a bigger, more precise picture of their front porch. The Video Doorbell captures footage in a square aspect ratio that allows users to fully view packages on the ground or from head to toe. It also offers features such as HD resolution image quality along with clear, dual-way audio for users to see and talk to visitors simultaneously. Unlike traditional doorbell cameras, Arlo Video Doorbell delivers direct-to-mobile video calls and personalized alerts when packages, people, vehicles or animals are detected, allowing users to respond quickly or take action.  [/read]
Victrola Record Player

 
[read]
While the phonograph was invented in 1877, it was Victrola's Victor Talking Machine Company that first made the audio players a staple in the homes of most people. The amplifying horn of the system was hidden inside a wooden cabinet which gave it the elegant look of a sophisticated piece of furniture. Records for the system by classical musicians and opera singers have been common buys. Finally, RCA bought the Victor Talking Machine Company, which became a powerhouse in radio and television. [/read]
Sony Trinitron
[read]
Trinitron is Sony's brand name for its aperture-grill-based CRT range that is used in TV sets and computer monitors. One of the first truly innovative television systems to reach the market since the 1950s, the Trinitron was launched in 1968, widely praised for its bright images which were around 25 per cent brighter than traditional shadow mask televisions of the same era. The improvements it provided in the quality of the pictures justified paying a premium. It was the first consumer electronics product to win an Emmy in 1973. Eventually, Sony sold 280 million Trinitrons as TVs and computer monitors later. The Trinitron was a significant jump in TV technology and a monster commercial success, enough to secure a spot in our Hall of Fame. [/read]
Amana Radarange Microwave Oven
[read]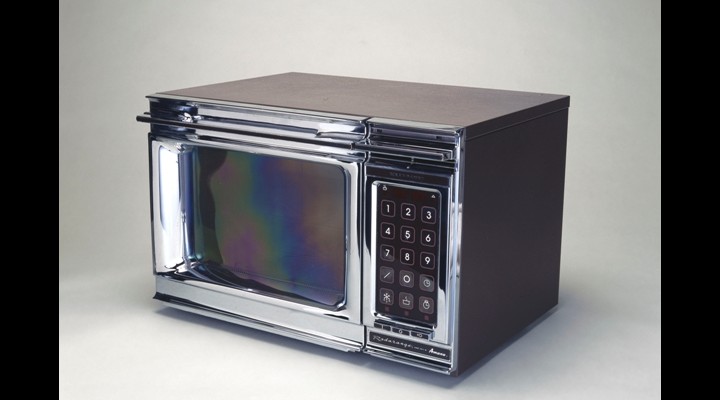 Amana's Radarange launched in 1967, was the first home-made compact microwave oven. By 1975, when Ed and Flo Harper purchased this Radarange as a family Christmas gift, first-time sales of microwave ovens outpaced the gas ovens. For a fast-paced world, the convenient, time-saving microwave oven had become a practical necessity. People dedicated less time to cooking. [/read]
PhoneMate 400 Answering Machine 
[read]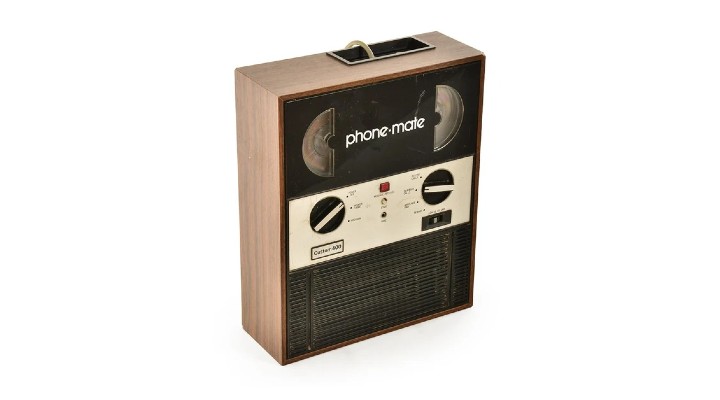 By today's standards, the thought of an answering machine weighing more than a few grams may sound ridiculous. Yet, in 1971, the approximately 5 kilograms Model 400 from PhoneMate was seen as a glimpse of the future. The Model 400 was considered the first answering machine built for the home at a period when the technology was used in workplaces only commonly. It kept about 20 messages and allowed owners to privately listen to voicemails via an earphone. [/read]
JVC Video Cassette recorder
[read]
An innovator in the analog era, JVC created the VHS videocassette recorder in the early 1970s, establishing the home video industry and changing the economies of the TV and movie businesses. Video cassette recorders (VCRs) were regarded by the television industry as having the power to disrupt their business, whereas television users regarded the VCR as a means to control their viewing experience. In the 1970s and early 1980s, the home video industry fought a format war – VHS and Betamax earned the most media attention. Ultimately, VHS won the battle, winning 60 per cent market by 1980 and emerging as the dominant home video format in the tape media period. [/read]
Fujifilm Instax Mini
[read]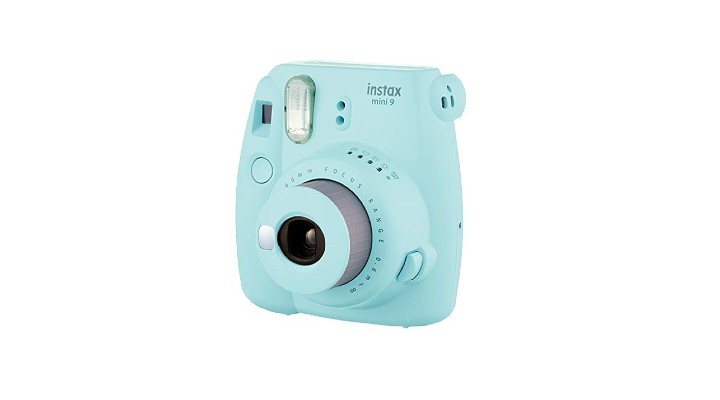 Who doesn't like instant film cameras? There is no more fun than clicking a photo of yours against an iconic backdrop and immediately getting a hardcopy of it. This is what the Fujifilm Instax Mini instant camera offers. With a battery-operated and minimalistic function, the Instax Mini is the perfect companion for travellers looking for a quick snap to add to their travelogs! [/read]
Raspberry Pi 
[read]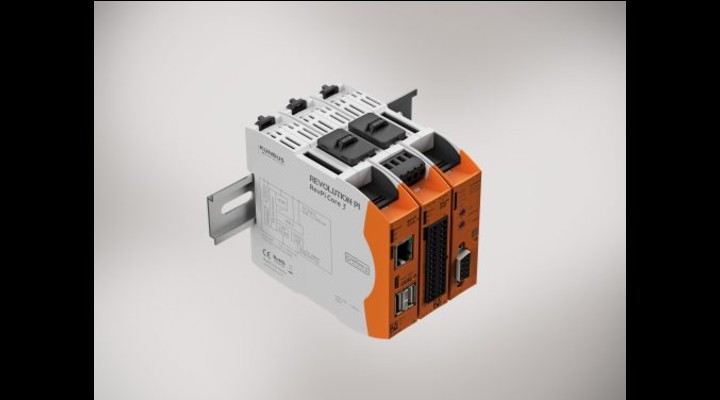 Since its introduction in 2012, British invention Raspberry Pi has been helping students across the world to study computer science. Offered as a series of small, single-board computers with all the basic functions, the Raspberry Pi aims at simplifying the world of computers. [/read]
Commodore 64
[read]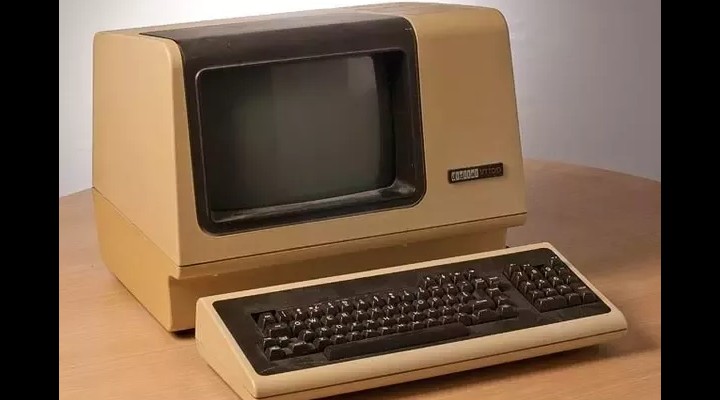 Considered one of the forefathers of modern computing, the Commodore 64 is an 8-bit home computer introduced in 1982. It was introduced at the Consumer Electronics Show, after which it went on to immortalize its name in the Guinness World Records as the highest-selling single computer model of all time. Naturally, it had to be on this list. [/read]
Atari 2600
[read]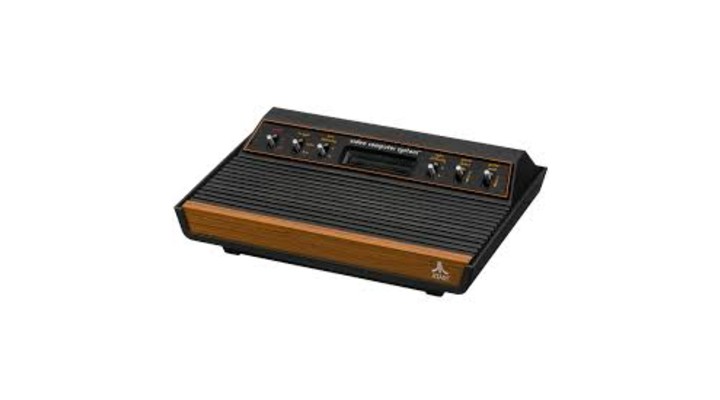 Japanese video game experts Atari revolutionized the world of gaming when it introduced the Atari Video Computer System (Atari VCS) in 1977. This was later rebranded as Atari 2600 in 1982 and was offered with two joystick controllers and a conjoined pair of paddle controllers. It popularized the use of microprocessor-based hardware and games, which could be accessed via ROM cartridges. This changed the gaming industry forever and that is why the Atari 2600 belongs to our list. [/read]
Kodak brownie camera
[read]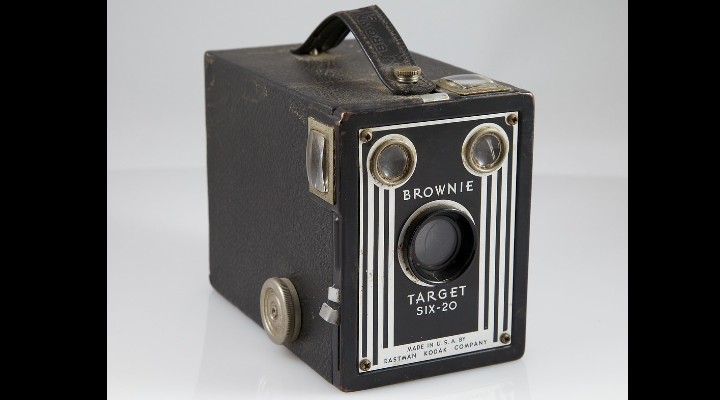 Introduced in 1900, Kodak's Brownie series of cameras first made the concept of a "snapshot" accessible to the public. It was sold as a basic cardboard box camera with a simple lens that took pictures on a 117 roll film. Because of its ingenuity and innovation at the time, the Kodak brownie camera gets a place on our list. [/read]
Apple Macintosh
[read]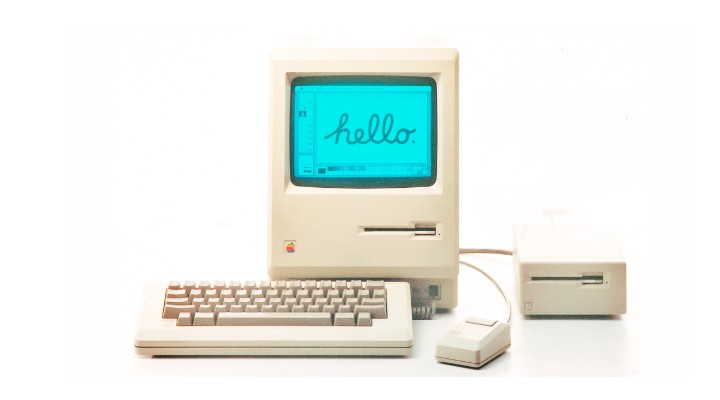 There is hardly a need to introduce the Macintosh series of personal computers. Since its introduction in 1984, the Apple Macintosh series has been a favourite of working professionals and entrepreneurs all over the world. The original Macintosh is also credited with being the first successful mass-market personal computer to have featured a graphical user interface, built-in screen, and mouse. An obvious choice for our list, don't you think? [/read]
Vivo X50 Pro
[read]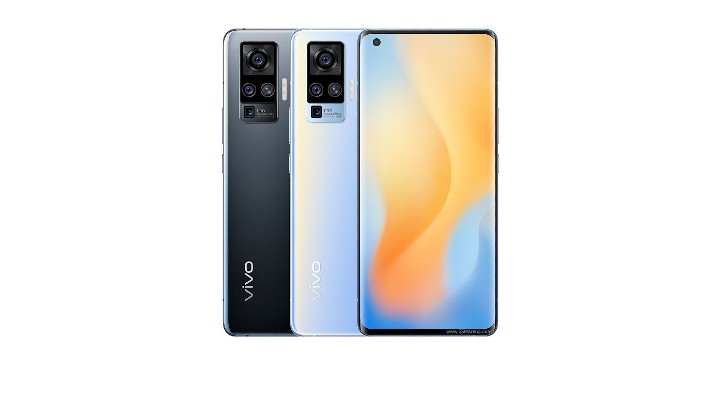 The Vivo X50 Pro recently launched in July 2020 comes equipped with a Gimbal Camera System to reduce shaking and allow users to take clear photos and videos while in motion, or even at night. Modelled after a professional full-size gimbal, X50 Pro's built-in miniature gimbal module moves in the opposite direction of shaking movements, providing the main camera with improved stability. This system also widens the rotation angle and anti-shock area compared to popular stabilization methods, resulting in super-clear images. The Gimbal Radar, an on-screen animated ball that reflects the movement of the gimbal, lets users know when the frame is stable. Vivo 's motion-deblur algorithm, customized sensors, and continuous focus tracking further enhances image and video clarity. [/read]