OPPO has been generous in its offering for the mid-range segment, with many options covering various features. While the OPPO F19 Pro+ is 5G ready and also ready to set benchmarks, I got a chance to test its vanilla cousin, the F19 Pro. Is it a worthy competitor or a professional failure with a price tag crossing the Rs 20k mark? Here's what I think.
First impressions:
The F19 Pro is built for style, and it shows. The highly vibrant back looks fantastic, and being a sucker for gradients, it caught my attention immediately. The grey (or Crystal Silver as OPPO calls it) smoothly transitions from light to dark from top to bottom, and the clear PTFE cover that is provided in the box flawlessly serves its job of keeping the phone spot-free. The 160mm height and 172g weight make this a decently sized phone. While it won't be a burden on your pocket (literally and figuratively), it will still make its presence felt in hand.
That said, the OPPO F19 Pro has its set of shortcomings. Being aesthetically too similar to its lineage, it does not stand out as a new offering and can be confusing to identify for some. It also has a similar screen size and feature as the F17 Pro, further adding to the confusion. The F19 Pro gets a 6.4-inch FHD+ (2,400 x 1,080) AMOLED display. Eagle-eyed enthusiasts will notice that the pill-shaped dual punch-hole camera has been replaced by a single corner cut out on the left side.


Usage:
OPPO has only given the F19 Pro an AMOLED panel but not a 90Hz or 120Hz refresh rate in a somewhat surprising turn of events. That said, only a screen is not sufficient to provide an immersive audiovisual experience. This is where the F19 Pro lacks, as there are options in its price range that offer better speakers and, consequently, a better media experience.
OPPO has also carried forward the MediaTek Helio P95 chipset found in the F17 Pro. It is stuck with a somewhat outdated chipset, which acts as a big disadvantage for the new phone. Its benchmark score is not only way behind its competition, but it also fails to offer a fresh experience as its predecessor. That said, the phone gets 8GB of RAM and 128GB of storage, though a beefier 256GB storage variant is also available.
Operating on the Android 11-based ColorOS 11.1, the F19 Pro offers a unique experience from other standard Android devices. However, that also implies that the phone is burdened with pre-installed apps such as Snapchat, Soloop, Flipkart, Facebook, OPPO browser, and more. Adding to the disappointment is the inability to uninstall some of these apps, thus occupying some storage space. 
The primary contributor to the F19 Pro's weight gain is its bigger 4310 mAh battery pack. Well, relatively bigger, as it is an increase of only 310mAh. That said, the phone comes with a 30W fast charger that can fully juice up the phone from a dead battery in a little over an hour. With a full battery, the phone lasted almost half a day with moderate use. I expect its battery life to decrease as its use gets more intense. The phone also heats up under use, and playing graphically heavy games for extended periods can get uncomfortable.
The camera quality is pretty decent and offers a range of options to customise the image further. What's more, the F19 Pro also comes with dual-shooting mode, allowing you to shoot from both cameras while recording videos. This gives the resemblance of a video-call recording, albeit with HD quality. However, this proves to be more of a gimmick than a regularly usable feature.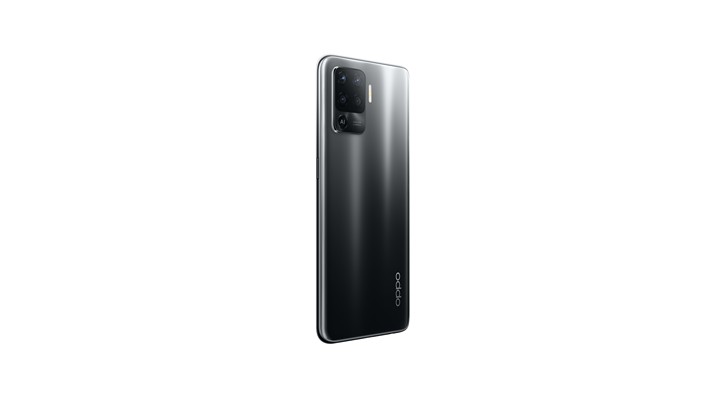 Verdict:
The F19 Pro cannot be considered an upgrade for existing OPPO users since there are hardly any updates from the F17 Pro. It would be wiser to opt for the F19 Pro+ as it gets 5G support, something the Pro misses. OPPO has given the F19 Pro a base price of Rs 21,490, increasing with the increase in storage.
What you get for that kind of money is a solid and good-looking phone, but something that considerably falls back from its competition.