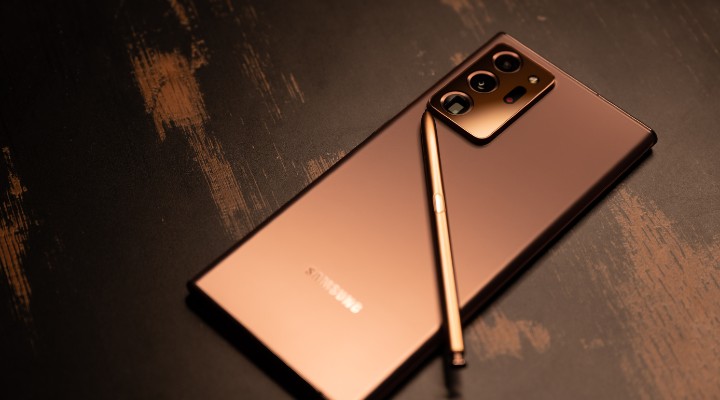 I have used the Note 10+ and have really loved it until it slipped my hands and the screen developed a crack. This happened twice and the second time with the plastic cover on and both the times a bullet went through my heart. Before we continue, the biggest complaint I had with the Note series had been its delicateness, and since the form factor is bigger than the average making it rests in your palms more than your pocket. Naturally, when I unboxed the Note 20 Ultra the first thing I noticed was the camera bump and the super-premium feels that it gives you top-notch material almost like a Swarovski crystal showpiece. It's carved to perfection but comes with its share of flaws and its more of a gadget than a smartphone because it is a lot more than just a smartphone.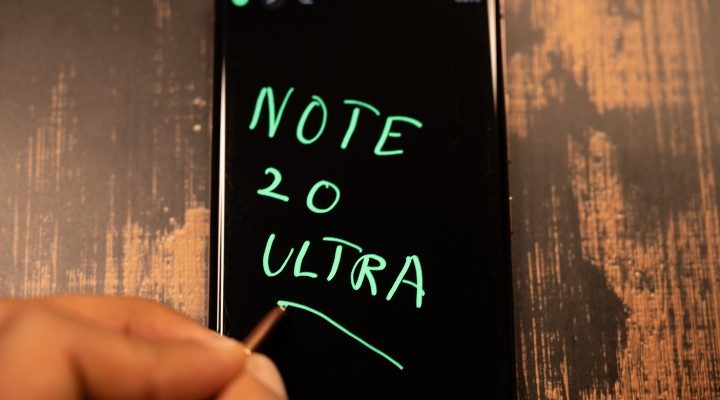 The Samsung Note 20 Ultra is the most expensive conventional phone that was launched at the galaxy unpacked event. It gets all the bells and whistles that Samsung has to offer, minus a foldable screen. Because a foldable screen this big would mean bent phones everywhere!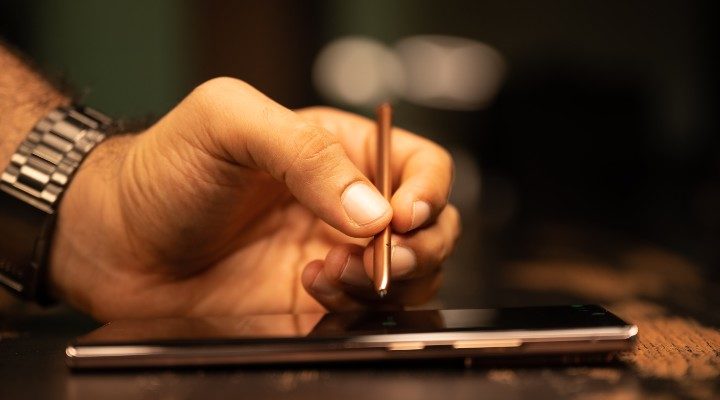 The large size is decently complemented by the curved sides otherwise handling the phone would require a bodyguard 24/7. Naturally, It is difficult to fit into your pockets, although its premium feel would make you hold it in your hands and that is a different story. At 208g, the weight is also slightly on the heavier side, though it did not bother me much. I liked the 8.1mm thickness of the phone but the massive camera bump, which also sticks out another 2mm will get some time to get used to. This also prevents from keeping the phone perfectly flat with the screen up and also makes it top-heavy, surprisingly the bump does not come in your way of typing it while placing it on your desk, I was assuming it will wobble but that's where Samsung engineering kicks in.
The camera bump is not only for size but also comes with a beefed up 108MP primary camera that it has borrowed from the Galaxy S20 Ultra. It offers an amazingly vivid colour spectrum and also clicks clear pictures in low light. Accompanying it is a 12MP ultrawide camera to click huge group selfies, as well as a 12MP periscope telephoto lens, that offers a 5x optical zoom and a 50x hybrid zoom! Well, 50x zoom might not give you the best of pictures, but the quality is still pretty decent up to 20x digital zoom. However, using the 50x zoom might make you feel like you are using binoculars to look far into the horizon, though the future is still not clear with the times we are in. Videomakers will be very happy with the phone's quality, as it can shoot up videos up to 8K resolution! 
Sticking to the Note series culture, the smartphone continues with the S-Pen Stylus, but why it has shifted sides from the note 10 series from right to left is a mystery. Almost 95% of the human population is right-handed, taking the stylus out from the left side will appeal to left-hand side driving. But this is trivia and should in no way come in the way of buying decisions. The gigantic screen, coupled with the latest hardware takes it notches up from being labeled as an understated phone. The 6.9-inch Dynamic AMOLED display offers 2K resolution with 496 PPI density. This, coupled with a 120Hz refresh rate offers an experience like driving a Mclaren on a racetrack.
The phone offers a variable refresh rate for the screen, which dynamically scales up to 120Hz but also has the ability to scale down to 30Hz or even 10Hz if it detects purely static content on screen. It is set to run at 1080×2316 resolution by default but also supports HDR10+ display. It also has an optional QHD+ resolution of 1440×3088. In layman terms, the screen quality is extremely crisp, clear and immersive!
The phone runs on an Octacore Exynos 990 processor and gets 12 GB of RAM and up to 512 GB of storage. This lets you run any application or software without much hassle and is mated to a 4500mAh battery, which will last for more than a day with light use but will drain faster as the usage increases.
With that, we come to the part that I don't like, that is the battery capacity. It should have been 5000MAh, and to make the package wholesome the Samsung buds should have been thrown in.
Only the most serious buyers will make the best use of this phone as the large size and lack of compactness might hinder others. Also, extended usage leads to some heating up of the body, but it is nothing significant. This phone is perfect for those who are accustomed to the size of the Note series or have a clear intention of using all its features, stylus included. Casual buyers will find their money heavily invested in features that they won't have much use of. As an entrepreneur, this phone was perfect for me as I could share, save, and edit my work flawlessly. If you are someone who cannot choose between taking great pictures on the go and signing and reading documents, then the Note 20 Ultra is your soul mate.
Also Read: Samsung Galaxy Z Fold 2 5G