2004 was the year when Motorola cemented itself as a mobile master. How did it do that? With the launch of the Moto Razr, which became a style and status symbol almost instantly.  Almost two decades later, the phone is back in an updated avatar. But does it have the grunt to re-establish its niche in the market, or will it fall prey to the continuously evolving and never-satisfied nature of smartphones? Let's find out.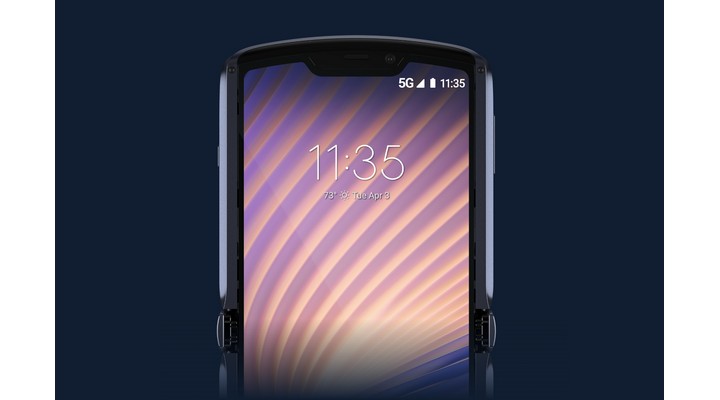 Prudent presence:
It might have seemed unnecessary for Motorola to launch an updated version of the already-recent Moto Razr. So why did it? To offer full 5G support! That is not all, the American manufacturer also amended some of the shortcomings of the previous Moto Razr, making it an even better phone than it already was!
In a market crowded with multiple options from leading manufacturers, what sets the Moto Razr apart? It's not the folding screen or its sleekness. It is its versatility. Hiding under a rather old-school design is some of the most modern and cutting-edge technology available. It all begins with the boxy design and sharp edges. These have been replaced with curved glass, aircraft-grade aluminium, and a sweet, sweet chin bezel. Unlike Samsung's Galaxy Z Flip, which looks more of a compromise than a technological masterpiece, the Moto Razr 5G offers a properly foldable screen and looks good while doing it.
Since the phone has practically two modes, let me break it down for you. When folded, the primary display is a 2.7-inch unit with an 800 by 600 pixels resolution. But is that all? Of course not! The front display offers an on-screen keyboard, though any person with average or larger fingers will prefer the voice-to-text feature much more. The screen also allowed me a decent amount of app operation, though it will obviously make more sense to just flip open the phone, won't it?
Display and dazzle:
The main screen is a 6.2-inch Plastic OLED unit with a 2K display and a 21:9 aspect ratio. It offers quite a satisfactory array of colours, and the anti-glare was sufficient for me to display all the contents even under a bright midday sun. With the fingerprint scanner moving to the back, the chin has become a lot slimmer and honestly, much more appealing as well. Even the back panels have been upgraded from plastic to Gorilla Glass 5, with the frame getting 7000 series aluminium and the hinges being manufactured from stainless steel.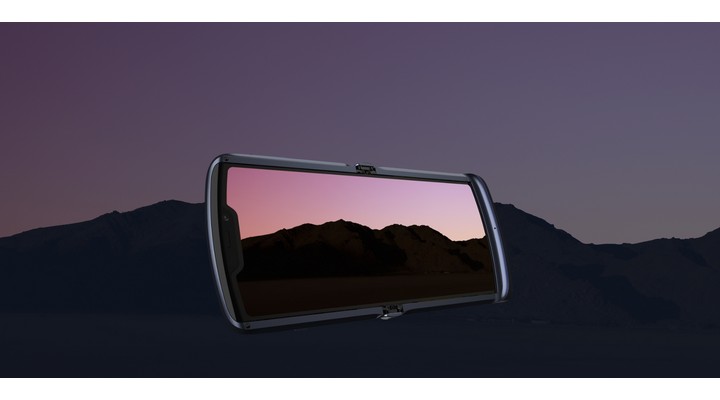 Performance, par excellence:
Logically speaking, this is a purely business-oriented phone which will mostly be bought by suit-wearing, chauffeur-driven gentlemen. But did that stop us from playing games on it? Of course not! Right from Call of Duty to Candy Crush, this phone can handle it all. Not that it is meant to, but it can. Why won't it, too? With 8GB of RAM supported by 256GB of storage, it is practically impossible for the phone to run out of, well, storage.
Eyes of the prize:
A 48MP Quad Bayer type setup acts as the primary camera, while a 16MP single camera is offered for selfies. Images are obviously of pretty decent quality, something you would expect from such a premium smartphone. The battery has also improved to 2800mAh,  which is not a significant figure considering today's standards but offers decent backup.
Smartphone, smart box!
Such a premium smartphone requires intelligent manufacturing. And that is exactly what Motorola has done. Apart from the smartphone itself, its retail box also has some unique features. For example, the plastic bottom of the box can be used as a volume booster, while the woven fabric box which contains all the accessories also doubles up as a sunglasses case! Talk about versatility! In conclusion, a price point of ₹1,24,999 means that the Moto Razr 5G won't be a birthday gift for a 15-year-old kid. But what it definitely is, is one of the best-looking and best-performing business phones in the market, something which will immediately make people say, "The Boss is here."