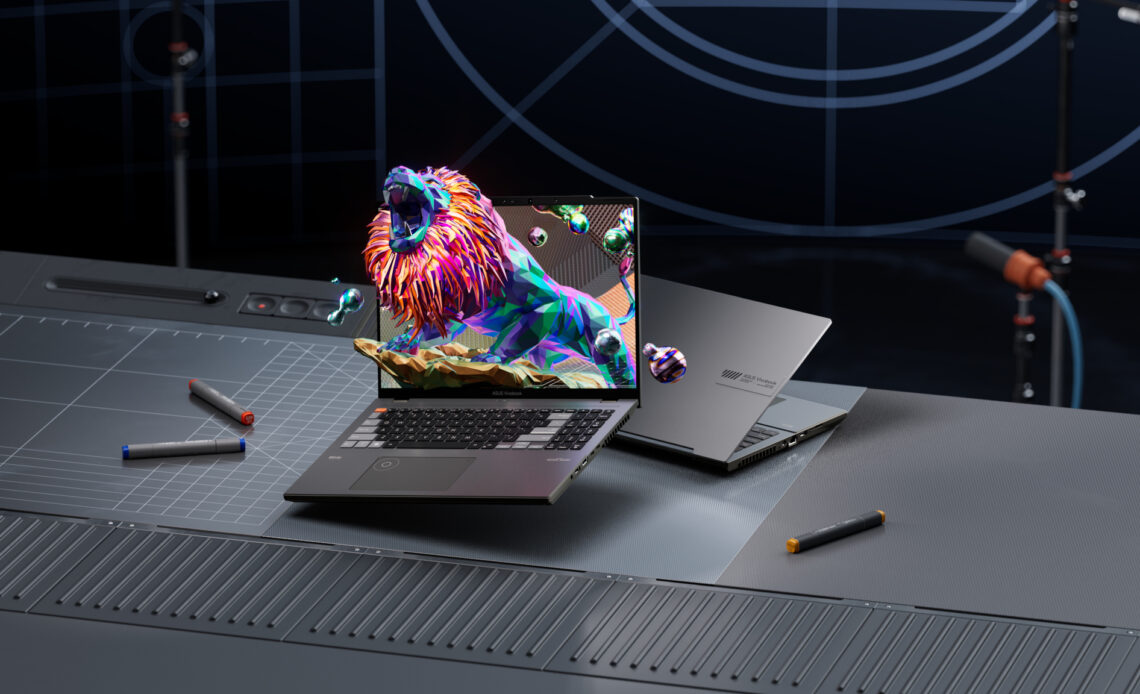 After surviving two years of the pandemic and a year with limited visitors (a mix of physical and virtual participation), CES, the world's biggest tech show, is back in full glory. The annual tech show always brings something unique and futuristic to the table. Let's not waste time in the intro, which people usually avoid (especially in the article where the context matters the most) and dive straight into the best of CES 2023.
Razer Kiyo Pro Ultra 4K
Since we have accepted the new norm, webcam has become a thing. At CES 2023, Razer unveiled a webcam, Kiyo Pro Ultra 4K, which offers DSLR-level detail and clarity to the viewer, thanks to Sony 1/1.2 inch Starvis 2 sensor. The newly announced webcam from Razer upgrades your video setup with high resolutions and AI-powered face tracking. The webcam has a physical shutter for privacy and works with nearly any display or monitor.
LG Signature OLED M TV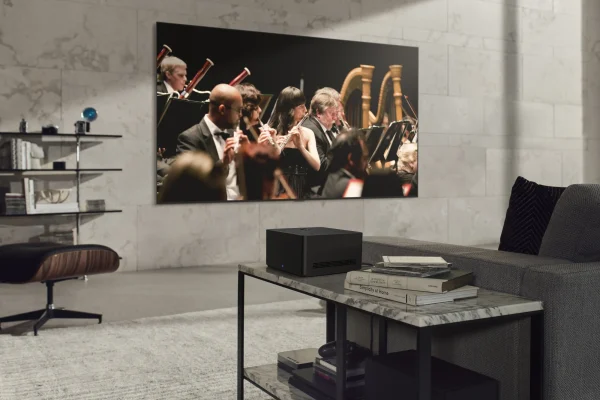 The world's first truly wireless TV was announced a few months ago by a US-based brand Displace, and it debuted at CES 2023. However, LG has no different plans, as the brand unveiled the world's first wireless OLED TV, and with its 97-inch screen, it's probably the biggest one too. The TV transmits a 120Hz 4K video signal along with multiple audio formats, including Dolby Atmos and offers exquisite picture quality, fantastic sound, and a sleek design.
Samsung Odyssey Neo G9 57″
Without Samsung, CES would go bland as it plays a vital role in the CES and always grabs the maximum attention. At CES 2023, the company unveiled the Odyssey Neo G9, a 57-inch mini-LED display sporting a 7680 × 2160 resolution equivalent to two 4K monitors in one. The massive and immersive desktop is going to be a paradise for every gamer as it offers a 240Hz refresh rate and a 1000R curved screen.
Lenovo Yoga Book 9i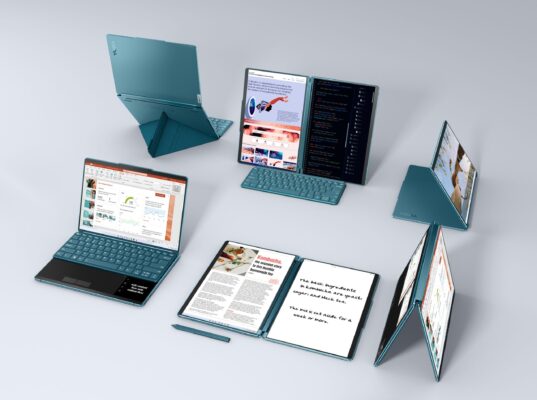 Lenovo has brought innovation to the next level after introducing Yoga Book 9i, the world's first full-sized OLED dual-screen laptop, at CES 2023. When you look at the Lenovo YogaBook 9i from the outside, it doesn't look much different from a typical laptop, but as soon as you open it up, it welcomes you with two 13.3-inch 2.8K PureSight OLED displays that dominate the inside of the device, and it just looks something out of this world.
The beautiful dual-screen laptop defines a new chapter on what laptops should be. You can stack the laptop vertically or side-by-side to have a dual-monitor experience where you can run different programs simultaneously. The Yoga Book 9i is equipped with 13th-gen Intel Core i7 CPUs, up to 16GB of DDR5 RAM, 512GB of storage and arrives with a detachable Bluetooth keyboard, stylus pen, all-day battery backup, and folio stand.
Amazon.com Inc's Ring Car Cam & Peephole Cam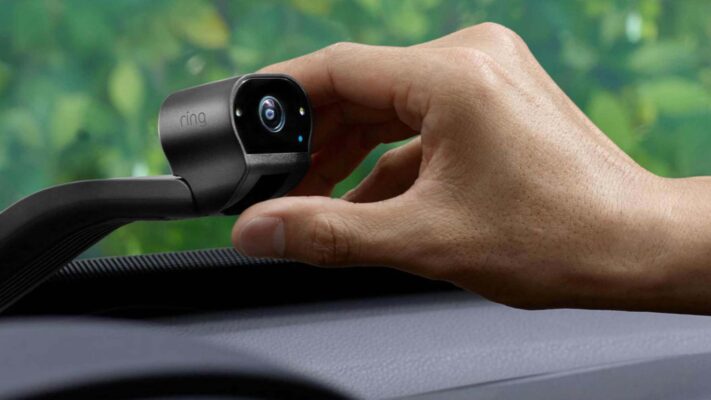 After a delay of about 2 years, Amazon.com Inc's Ring Division introduced its first car dashboard camera. The device is named Ring Car Cam and has smart sensors to detect certain events around and inside your vehicle. It also has sensors to detect motion within the vehicle and other disturbances. Along with the dashboard camera, Ring also announced the Ring Peephole Cam, a video doorbell that can be easily installed over an existing door peephole. The peephole cam arrives with a 1080p HD camera, night vision, Two-Way Talk, and Knock and Motion Detection.
Project Carol by Razer

Razer finally revealed its concept design for Project Carol, the world's first head cushion with near-field surround sound and Razer's HyperSense haptic feedback technology. The cushion comes with 7.1 virtual surround sound and provides up to 8 hours of battery life. Project Carol cushion can be attached to any chair with its adjustable straps, but primarily it is designed to fit all gaming chairs, including Razer's popular Iskur and Enki lines.
Afeela – a collaborative EV brand from Sony and Honda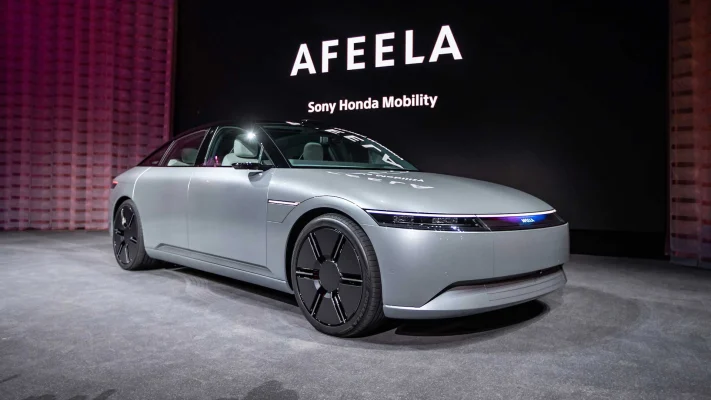 At the previous editions of CES, Sony confirmed plans for electric cars and unveiled two versions of the Vision-S electric SUV. Now, coming back to the present, the brand debuted a new EV prototype called Afeela. Sony could have come up with a better name, but besides the name, we're AFEELING very excited about the car. The car has been developed with Honda as part of a Sony Mobility subsidiary using Qualcomm technology and will be around as early as 2026.
Sony PlayStation VR 2 Headset
Sony has been delivering us hits like Walkman, PlayStation and TVs for decades. At CES 2023, the Japanese electronics giant announced that it would start selling the highly anticipated PlayStation VR 2 headset on February 22. The high-end virtual reality headset will have more features than Meta's Quest 2. The brand promised at least 30 games at the launch, including Gran Turismo 7 and a spinoff of Horizon.
Samsung's foldable device that slides
When it comes to making foldable devices, Samsung always tops the list, and we have seen the art through previous launches like Z Fold4 and Z Flip4. To our surprise, this time, they have showcased something very flexible and unique – a device that FOLDS and SLIDES! The Flex Hybrid device can slide out to extend itself, which means you can switch between 10.5- and 12.4-inch screen sizes and jump between 4:3 and 16:10 aspect ratios.
BMW i Vision Dee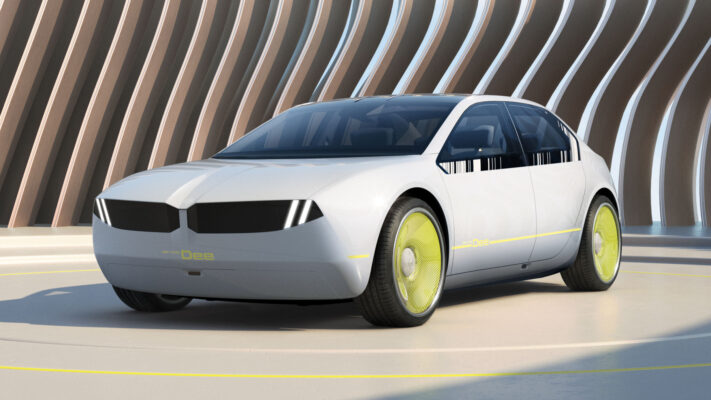 One of the most daring proposals from the German company has been introduced by BMW. According to BMW, the I Vision Dee (Digital Emotional Experience) is a car that can converse with its owners and even convey feelings. It also has body panels that can instantly change colours, enormous kidney grilles with built-in displays, and a windscreen that serves as a sizable display. The new concept car is packed with features, and it may represent the company's direction in terms of technology and design.
Asus ProArt StudioBook 16 offers glasses-free 3D
Back in 2021, Acer tried its hands at glasses-free 3D laptops, and this year it's Asus' turn as they have announced Spatial Vision, a "glasses-free (autostereoscopic) 3D OLED technology with its new ProArt StudioBook laptop. The laptop sports a 16-inch, 3.2K OLED panel that can flip into 3D at the touch of a button. Let me tell you how? It has an eye-tracking and a lenticular lens to deliver two separate images to your eyes, letting you see 3D models and movies with the same depth you'd expect from a typical 3D screen with glasses. The Spatial Vision feature looked impressive on the StudioBook 16, breathtaking at times.
LG OLED T TV – The Transparent TV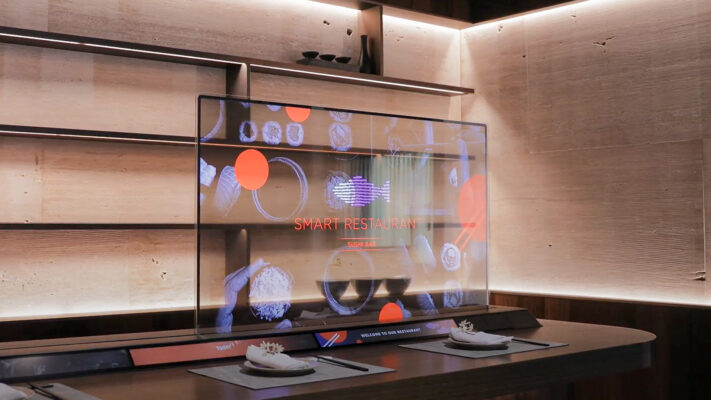 Technology is catching up with us at such pace that what was once a figment of our imagination is now a reality. LG's new OLED T TV, unveiled during the CES 2023 is a proof of this. The 'T' is completely transparent in the no-picture mode, much like a glass pane, allowing you to see through it. Apart from offering a great viewing experience, the TV can be used as a digital window. Seems like a good idea for people who want to switch between the real and virtual world!
The Relumino Mode by Samsung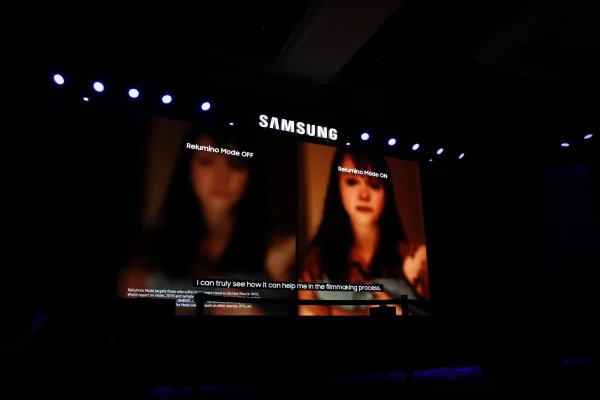 To make the everyday use of technology more sustainable, Samsung unveiled a vision for a calmer, more connected world at CES 2023 and the new Relumino mode introduced in the Samsung TVs is one of the most palpable innovations. The Relumino mode has layers of camera technology that highlights outlines, sharpens contrast, and enhances colours to help people with low or limited vision. The mode will come to Samsung Neo QLED 8K and 4K TVs later this year. Samsung also displayed a new version of Relumino glasses that first debuted at CES in 2018.
Lenovo ThinkPhone by Motorola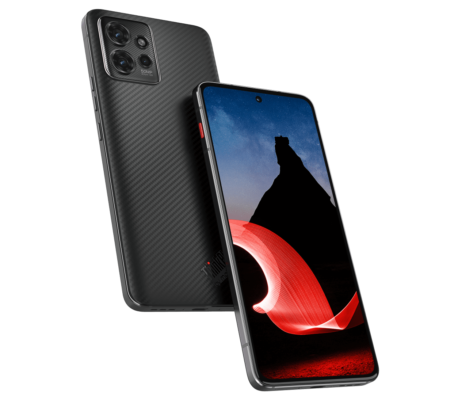 The sweet-looking Lenovo ThinkPhone by Motorola sports a highly nostalgic design that takes you back to the 90s. The ThinkPhone is a business phone built around a 6.6-inch OLED display of 2400x1080px resolution and 144Hz refresh rate. The ThinkPhone boasts a special red key that's customisable for different tasks and has a back panel designed with lightweight aramid fibre. The smartphone is powered by a Snapdragon 8+ Gen 1 chipset paired with either 8GB or 12GB of RAM, along with a choice of storage options like 128GB, 256GB, or 512GB. With the Think 2 Think connectivity option, you can sync the ThinkPhone to your ThinkPad and transfer copied text, photos, documents, files etc. The ThinkPhone will be available for sale globally in the coming months.
Invoxia – The most advanced DOG collar
We've seen robo-pets in the previous editions of the CES, but deep down, we all know no one can replace the warmth of a real pet, especially in the case of dogs. We have smartwatches to catch up with our daily health, but what about our beloved dog? Well, French firm Invoxia has taken care of that as they unveiled a smart dog collar to track the heart activity of aAdog. The collar arrives with advanced heart-tracking technology and can detect and monitor a dog's breathing and heartbeat using sensors and artificial intelligence (AI) to help you with the dog's well-being.
Nvidia X Hyundai –  A beginning of an in-car gaming revolution
GeForce Now, Nvidia's on-demand cloud gaming service, has all the plans to spoil you as they're expanding their GeForce Now service beyond phones, smart TVs and computers. The brand has fastened up with electric vehicle makers such as Hyundai, BYD and Polestar to help you kill time while in the car. If your car has a screen on its dash, you can play while it is parked, and if you have a screen behind the driver or passenger seats, you can play the games on the go.
Alienware x14 – World's thinnest 14-inch gaming laptop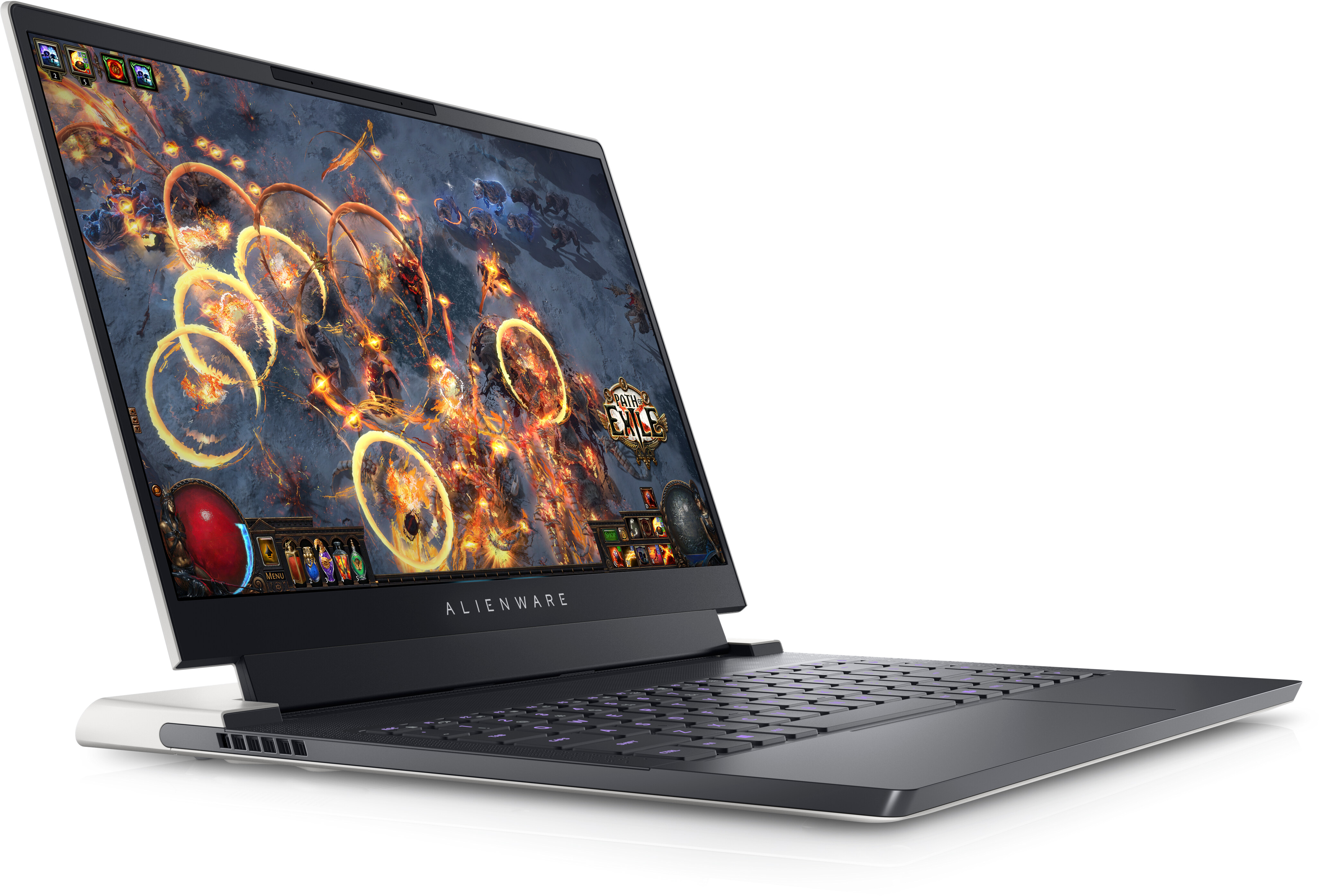 Alienware, a well-known subsidiary of Dell, launched a slew of gaming laptops at CES 2023, but the one that grabbed our eyeballs is the Alienware x14, the thinnest gaming laptop in the world. The 14-inch laptop is powered by the 13th Gen Intel core CPUs and next-generation RTX GPUs from NVIDIA. Alienware x14 has a similar design and specification as the Alienware x16 and sports a 2,560×1,600-pixel display with a 165Hz refresh rate.
TCL RayNeo X2
We know TCL for its TVs, but they are now entering the AR and VR world, which sounds like an aggressive move from TCL. The Chinese electronics company is looking to expand its horizons, and to follow that; it has launched the RayNeo X2, its first AR glasses, at CES 2023. The glasses have their own touchpad control on one arm to navigate and tap through apps and are powered by a Qualcomm Snapdragon XR2 processor with 6GB RAM and 128GB of internal storage. The glasses feature full-colour micro-LED displays in each lens and boast a 16MP camera, which can capture pictures and record videos up to 1080p.
HTC Vive XR Elite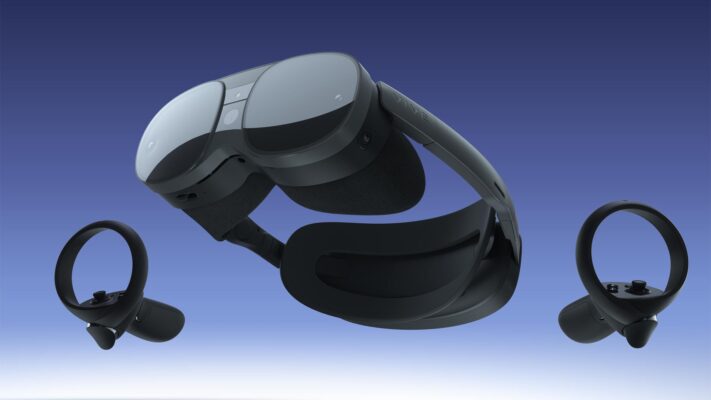 HTC has taken care of our metaverse cravings and provided us with the most impressive XR headset we've ever seen. The lightweight, powerful, extremely versatile and comfortable HTC Vive XR Elite headset presents high-end visuals and delivers content from compatible Android smartphones, PCs, and online VR platforms. The all-in-one convertible XR headset offers wireless PC streaming over Wi-Fi with excellent graphics and allows you to enjoy watching on a 300-inch personal cinema screen while wearing a headset.
Sony Project Leonardo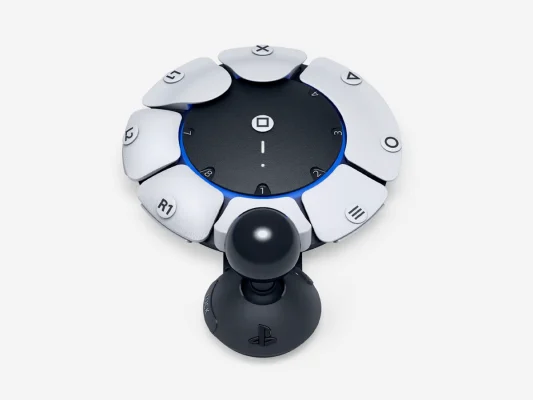 Sony's first piece of gaming hardware, Sony Project Leonardo, is a PlayStation 5 controller consisting of a set of customizable circular gamepads with buttons and directional inputs designed for people with limited motor control. The controller has two circular gamepads lined with swappable buttons and can lie flat on a table or be mounted on a standard tripod. The company has collaborated with advocacy organisations like AbleGamers, SpecialEffect, and Stack Up to design Project Leonardo.
Bird Buddy
Since the pandemic, people have become more concerned about other living beings, and feeding birds or stray dogs has become a new norm. Due to the increased awareness, the Michigan-based startup Bird Buddy has created an AI-powered bird feeder which can identify 350 different species and take snapshots and videos of their visits. The smart bird feeder is made up of recyclable and sustainable materials and notifies you of feathered visitors.
Valencell – Fingertip Blood Pressure Monitor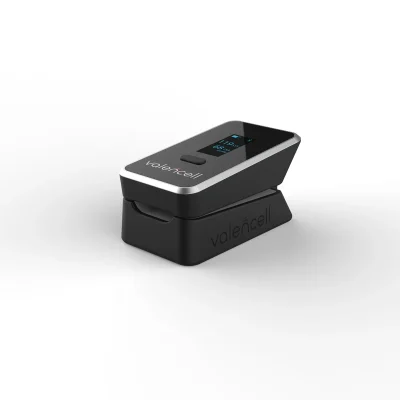 Valencell, famous for making optical heart-rate sensors, launched the world's first fingertip monitor at CES 2023. The tiny device offers "cuffless" blood pressure monitoring and has a built-in screen to show diastolic and systolic results. The device goes over your finger and can be connected to an app on your phone via Bluetooth. The company is planning to offer blood pressure monitors to clinics and hospitals.
TCL NXTWEAR S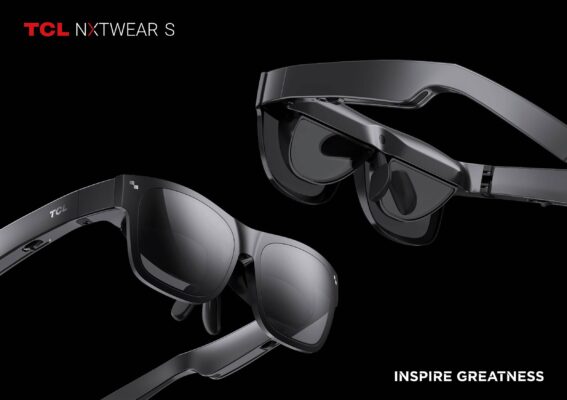 At CES 2023, TCL launched their first pair of augmented reality glasses, the RayNeo X2, and that's not the only new development from the brand. Along with entering the AR world, they also released a new version of its NXTWEAR wearable displays called the NXTWEAR S, which has dual 1080p Micro OLED displays for each eye. The glasses offer dimensions equivalent to watching a "real" 130-inch screen about 13 feet away and can broadcast immersive visuals right in front of your face with punchy and vibrant colours.