Sony Project Leonardo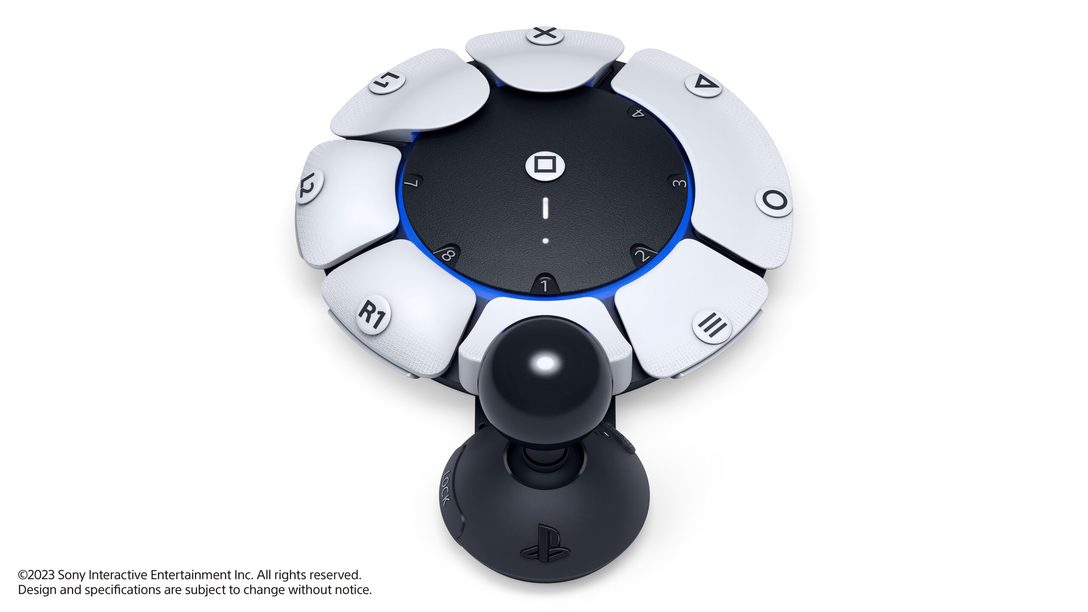 Want to make your PlayStation more accessible? Well, Sony has something for you to fulfil your wish. Sony's first piece of gaming hardware, Sony Project Leonardo, is a PlayStation 5 controller consisting of a set of customizable circular gamepads with buttons and directional inputs designed for people with limited motor control. The controller has two circular gamepads lined with swappable buttons and can lie flat on a table or be mounted on a standard tripod. The company has collaborated with advocacy organizations like AbleGamers, SpecialEffect, and Stack Up to design Project Leonardo.
HTC Vive XR Elite
HTC has taken care of our metaverse cravings and provided us with the most impressive XR headset we've ever seen. The lightweight, powerful, extremely versatile and comfortable HTC Vive XR Elite headset presents high-end visuals and delivers content from compatible Android smartphones, PCs, and online VR platforms. The all-in-one convertible XR headset offers wireless PC streaming over Wi-Fi with excellent graphics and allows you to enjoy watching on a 300-inch personal cinema screen while wearing a headset.
Project Carol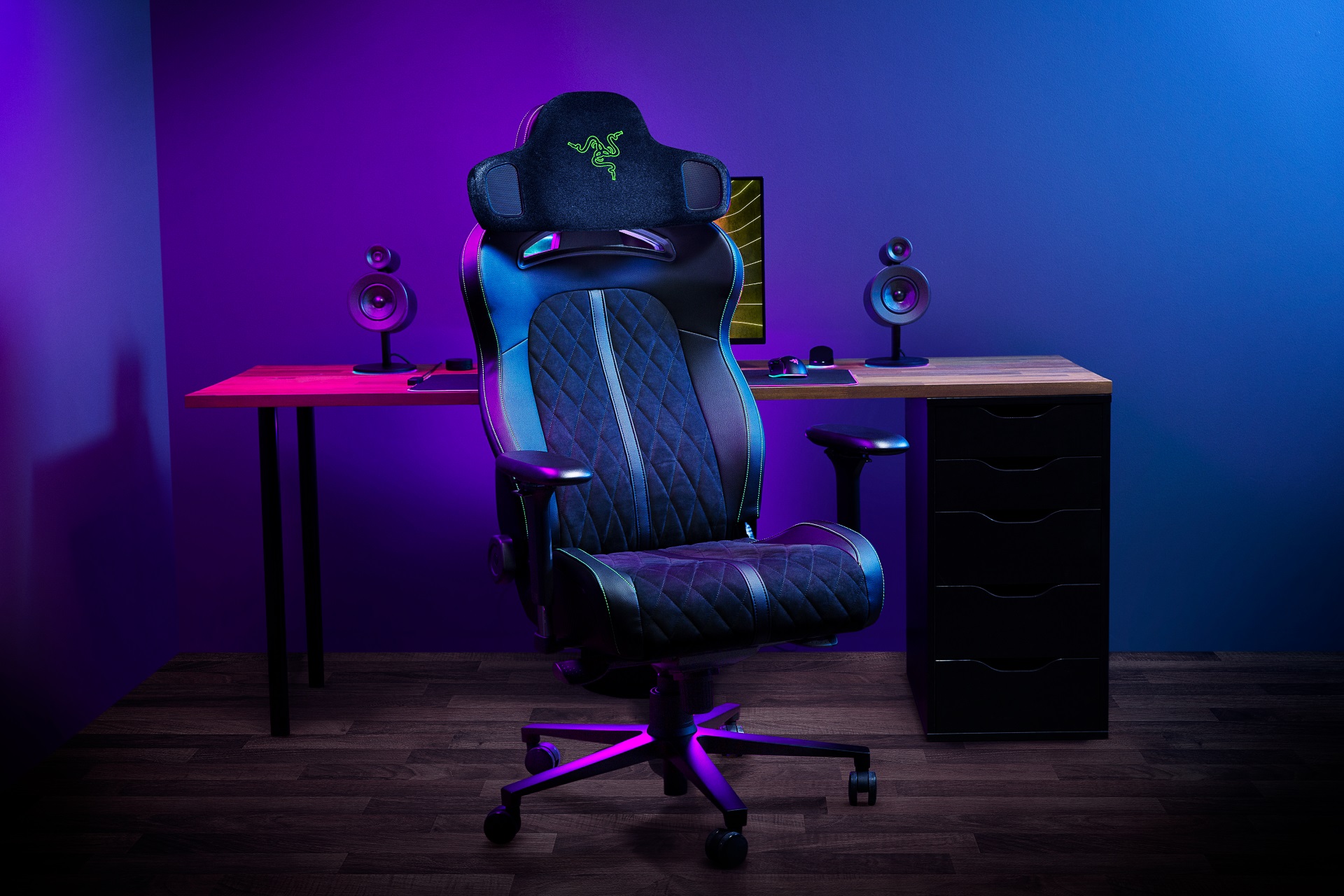 Razer finally revealed its concept design for Project Carol, the world's first head cushion with near-field surround sound and Razer's HyperSense haptic feedback technology. The cushion comes with 7.1 virtual surround sound and provides up to 8 hours of battery life. Project Carol cushion can be attached to any chair with its adjustable straps, but primarily it is designed to fit all gaming chairs, including Razer's popular Iskur and Enki lines.
Asus ProArt StudioBook 16 offers glasses-free 3D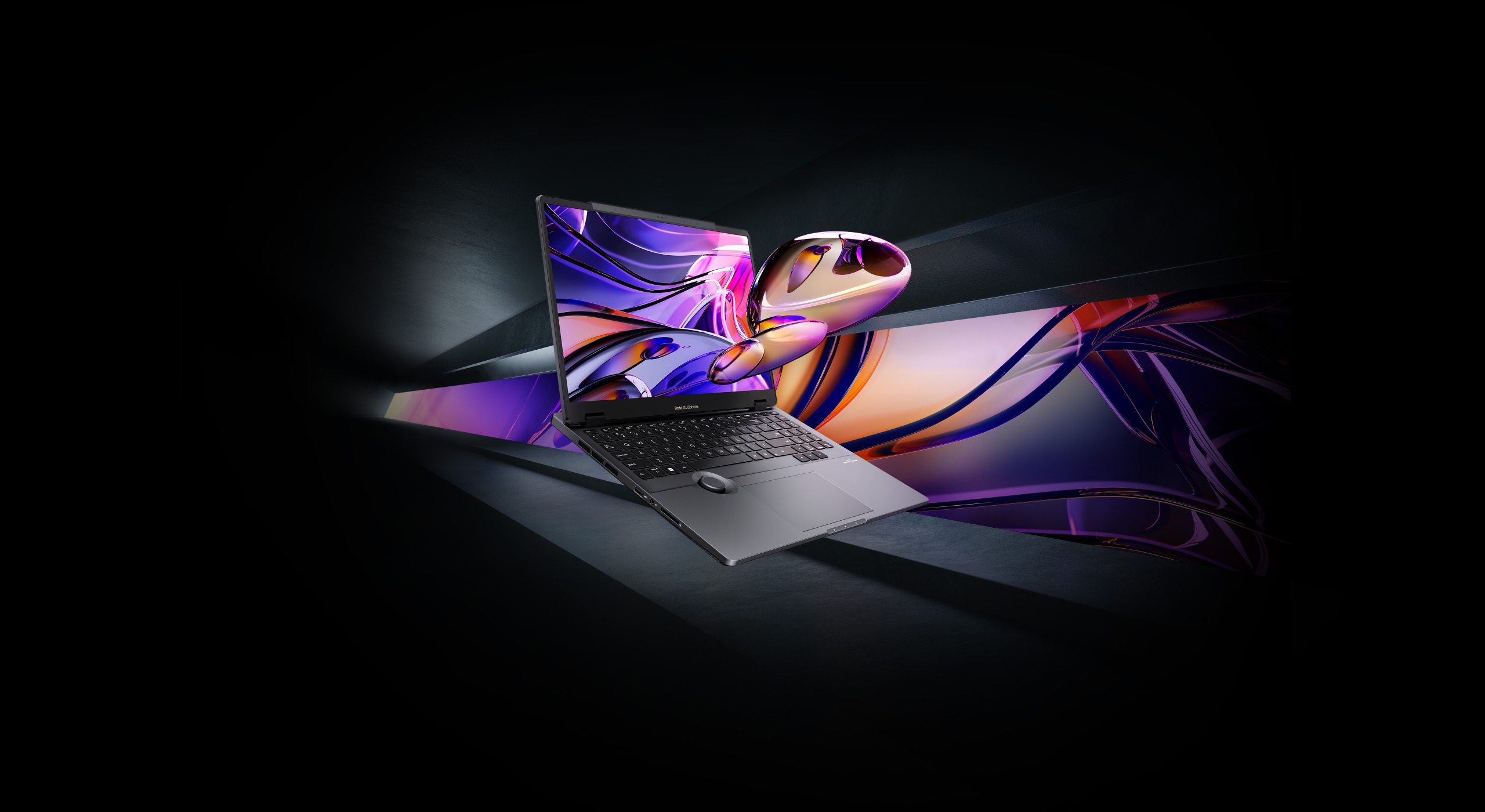 Back in 2021, Acer tried its hands at glasses-free 3D laptops, and this year it's Asus' turn as they have announced Spatial Vision, a "glasses-free (autostereoscopic) 3D OLED technology with its new ProArt StudioBook laptop. The laptop sports a 16-inch, 3.2K OLED panel that can flip into 3D at the touch of a button. Let me tell you how? It has an eye-tracking and a lenticular lens to deliver two separate images to your eyes, letting you see 3D models and movies with the same depth you'd expect from a typical 3D screen with glasses. The Spatial Vision feature looked impressive on the StudioBook 16, breathtaking at times.
Bird Buddy
Since the pandemic, people have become more concerned about other living beings, and feeding birds or stray dogs has become a new norm. Due to the increased awareness, the Michigan-based startup Bird Buddy has created an AI-powered bird feeder which can identify 350 different species and take snapshots and videos of their visits. The smart bird feeder is made up of recyclable and sustainable materials and notifies you of feathered visitors.
Afeela – a collaborative EV brand from Sony and Honda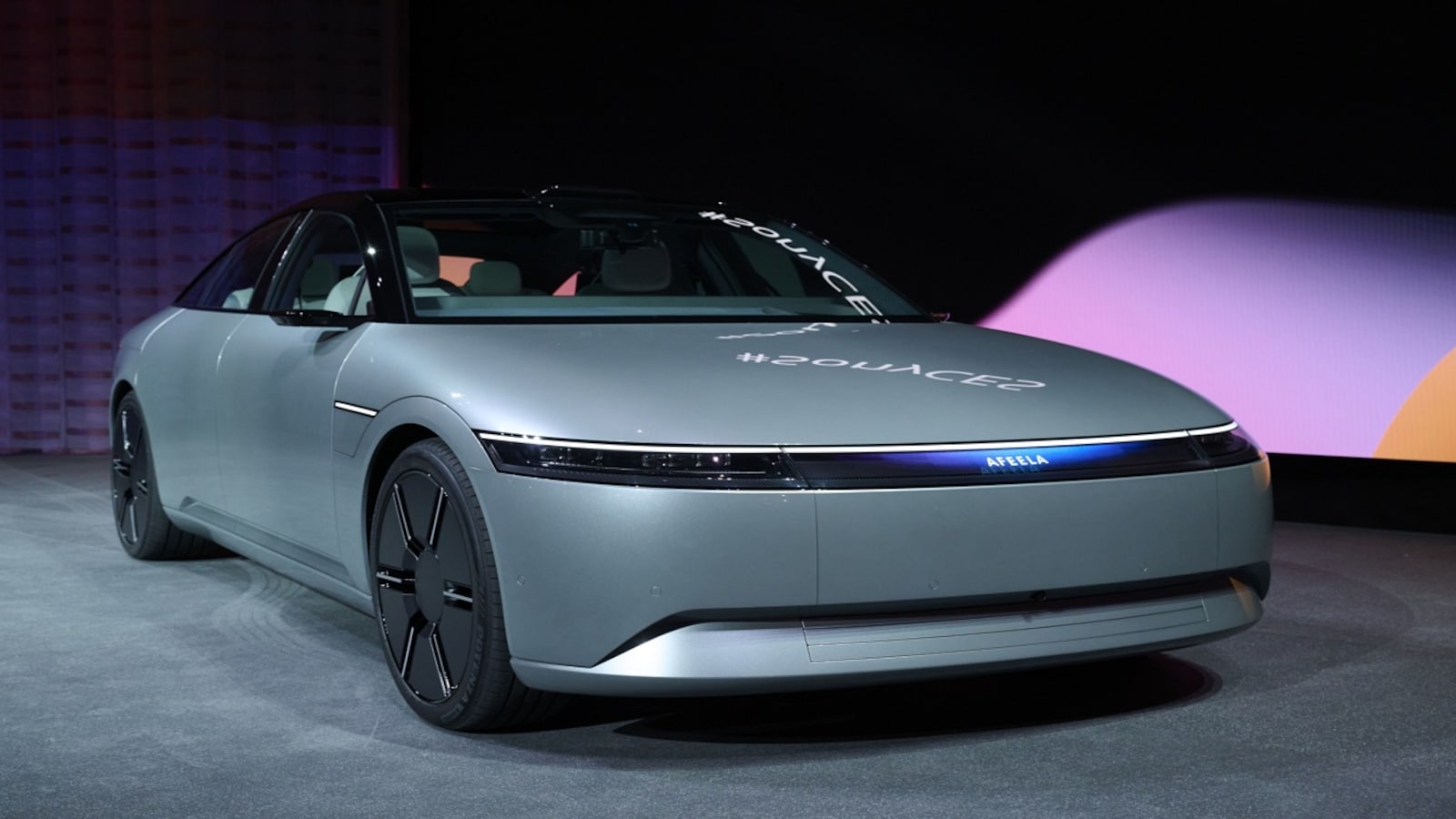 At the previous editions of CES, Sony confirmed plans for electric cars and unveiled two versions of the Vision-S electric SUV. Now, coming back to the present, the brand debuted a new EV prototype called Afeela. The name is quite catchy, and I'm already AFEELING excited about the car. The car has been developed with Honda as part of a Sony Mobility subsidiary using Qualcomm technology and will go on sale as early as 2026
LG OLED T TV – The Transparent TV
Technology is catching up with our imagination like it's easy as pie, and like always, LG has revealed something out of the box. The brand unveiled its transparent LG OLED T TV during its CES press conference yesterday, and since then, we have been waiting to have a close look at the TV. The TV is completely transparent, obviously not made for the walls, as the OLED T's screen can go blank and allow you to see whatever's behind it. You can use it as a digital window, and people living in an apartment can watch the outside view from the window behind their TV. LG said, "it's a prototype meant to show off" the direction where we're going,"
TCL NXTWEAR S
At CES 2023, TCL launched their first pair of augmented reality glasses, the RayNeo X2, and that's not the only new development from the brand. Along with entering the AR world, they also released a new version of its NXTWEAR wearable displays called the NXTWEAR S, which has dual 1080p Micro OLED displays for each eye. The glasses offer dimensions equivalent to watching a "real" 130-inch screen about 13 feet away and can broadcast immersive visuals right in front of your face with punchy and vibrant colours.
Razer Edge Android Handheld Mobile Gaming Device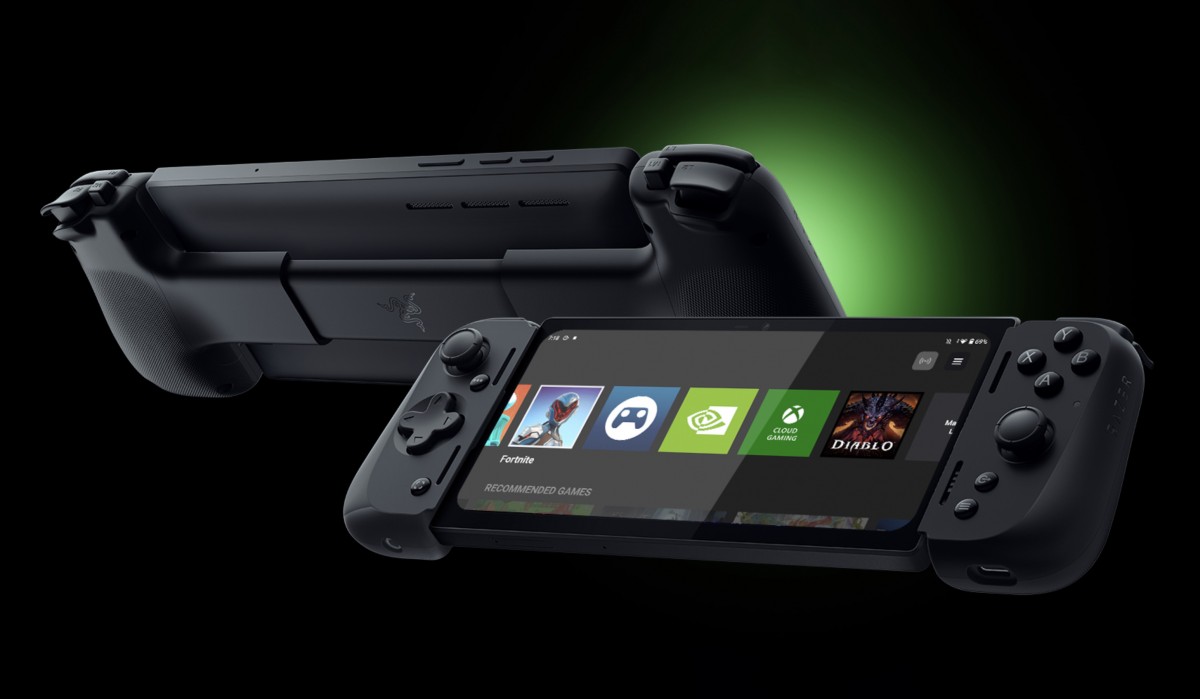 I just had a hands-on with the Razer Edge Android Handheld Mobile Gaming Device, and it was an edgeful experience. The device is scheduled to release on 26th January in the US and will be available in two variants – The Razer Edge and the Razer Edge 5G. The mobile gaming device is ideal for an always-connected mobile gaming experience as it sports a 6.8″ AMOLED display and 2400×1080 FHD+ resolution that boasts a 144Hz refresh rate. It is the first device powered and developed exclusively for the latest Snapdragon G3x Gen 1 Gaming Platform, allowing the user to have long gaming sessions without compromising performance.
TCL RayNeo X2
We know TCL for its TVs, but they are now entering to AR and VR world, which sounds like an aggressive move from TCL. The Chinese electronics company is looking to expand its horizons, and to follow that; it has launched the RayNeo X2, its first AR glasses, at CES 2023. The glasses have their touchpad control on one arm to navigate and tap through apps and are powered by a Qualcomm Snapdragon XR2 processor with 6GB RAM and 128GB of internal storage. The glasses feature full-colour micro-LED displays in each lens and boast a 16MP camera, which can capture pictures and record videos up to 1080p.