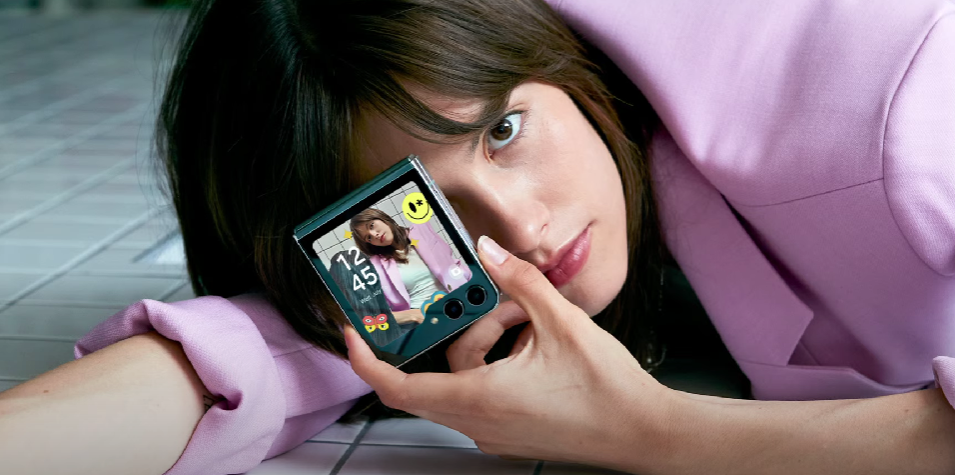 Android fanboys, it's your time to show off. With the highly anticipated launch of the Samsung Galaxy Z Flip5 and Z Fold5, Samsung has once again pushed the boundaries of smartphone technology. These two revolutionary devices come packed with innovative features that promise to redefine the smartphone experience. Let's see what's new they have for you, one by one.
"Galaxy Z Flip5"
The Samsung Galaxy Z Flip5 sets a new benchmark for foldable smartphones. Its innovative display technology, powerful cameras, sleek design, and robust performance make it a standout choice for tech enthusiasts and style-conscious users. With this remarkable device, Samsung continues to lead the charge in shaping the future of smartphones.
Design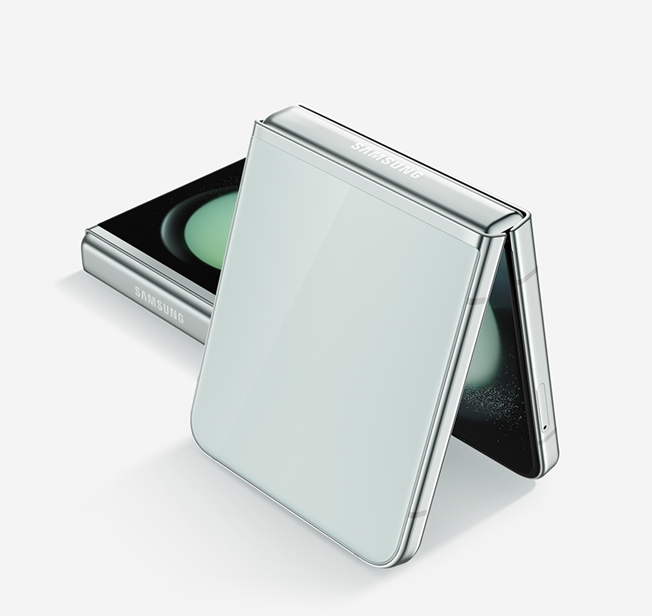 Speaking of the design, the Galaxy Z Flip5 is remarkably compact. It measures a mere 71.9 x 85.1 x 15.1mm when folded, making it incredibly portable. When unfolded, the device measures 71.9 x 165.1 x 6.9mm, offering a generous screen real estate without compromising on the sleekness of its form factor.
Display
At the heart of the Galaxy Z Flip5 is its stunning 6.7-inch FHD+ Dynamic AMOLED 2X Infinity Flex Display. With a resolution of 2640 x 1080 and an aspect ratio of 22:9, this display offers rich and vibrant visuals with excellent colour accuracy. What sets it apart is the 120Hz Adaptive refresh rate, which intelligently adjusts to the content being displayed, providing smoother graphics and reducing motion blur.
Cover Screen
The Galaxy Z Flip5 also features a convenient 3.4-inch Super AMOLED Cover Screen with a 60Hz refresh rate. This secondary display allows users to interact with notifications, view important information, and even take quick selfies without having to fully unfold the device.
Cameras
In the photography department, the Galaxy Z Flip5 impresses with its 10MP Selfie Camera, which captures stunning self-portraits with ease. On the rear, the device boasts a dual-camera system comprising a 12MP Ultra Wide Camera and a 12MP Wide-angle Camera, ensuring that users can capture detailed and vibrant photos in any scenario.
Processor
Under the hood, the Galaxy Z Flip5 is powered by the Snapdragon® 8 Gen 2 Mobile Platform for Galaxy, delivering seamless performance and efficient multitasking. With 8GB RAM and options for 256GB or 512GB of storage, users can store their precious memories and favourite content without worry.
Battery and Colours
The device packs a reliable 3,700mAh battery, keeping users powered throughout the day. With its assortment of striking colours, including Mint, Graphite, Cream, Lavender Gray, Blue, Green, and Yellow, the Galaxy Z Flip5 also offers a stylish and personalised touch to suit every individual's taste.
Price and Availability
Pre-book for Galaxy Z Flip5 starts from July 27 across all leading online and offline retail stores.
8GB / 256GB – ₹99,999
8GB / 512GB – ₹109,999
"Galaxy Z Fold5"

The Samsung Galaxy Z Fold5 represents a groundbreaking advancement in smartphone technology, reshaping the boundaries of what a modern smartphone can achieve. Its remarkable design, cutting-edge display, formidable performance, and advanced camera capabilities establish a new benchmark for innovation and potential in the industry.
Design
Design-wise, the Galaxy Z Fold5 impresses with its sleek form factor. Folded, it measures a compact 67.1 x 154.9 x 13.4mm, making it easily portable. Unfolded, it transforms into a spacious 129.9 x 154.9 x 6.1mm device, seamlessly adapting to your needs as a phone and tablet.
Display
The device's revolutionary 7.6-inch QXGA+ Dynamic AMOLED 2X Infinity Flex Display is at the core of its immersive experience. With an adaptive refresh rate of 120Hz, users can enjoy smooth scrolling and interactions, while the stunning resolution of 2176 x 1812 and 21.6:18 aspect ratio, with 374 pixels per inch, delivers captivating visuals for gaming, multitasking, and high-definition content consumption.
Cover Screen
The cover screen has also received a significant upgrade, featuring a 6.2-inch HD+ Dynamic AMOLED 2X Display with a 120Hz adaptive refresh rate. This provides users with a buttery-smooth experience even in everyday tasks, navigating through apps, or checking notifications. At 402 pixels per inch, the cover screen ensures that every detail is crisp and vibrant.
Cameras
Samsung has also redefined smartphone photography with the Galaxy Z Fold5's camera setup. The cover camera boasts a high-resolution 10MP selfie camera, capturing stunning self-portraits even in challenging lighting conditions. Impressively, the under-display camera on the main screen captures selfies with a discreet 4MP sensor, ensuring an uninterrupted viewing experience while maintaining picture quality.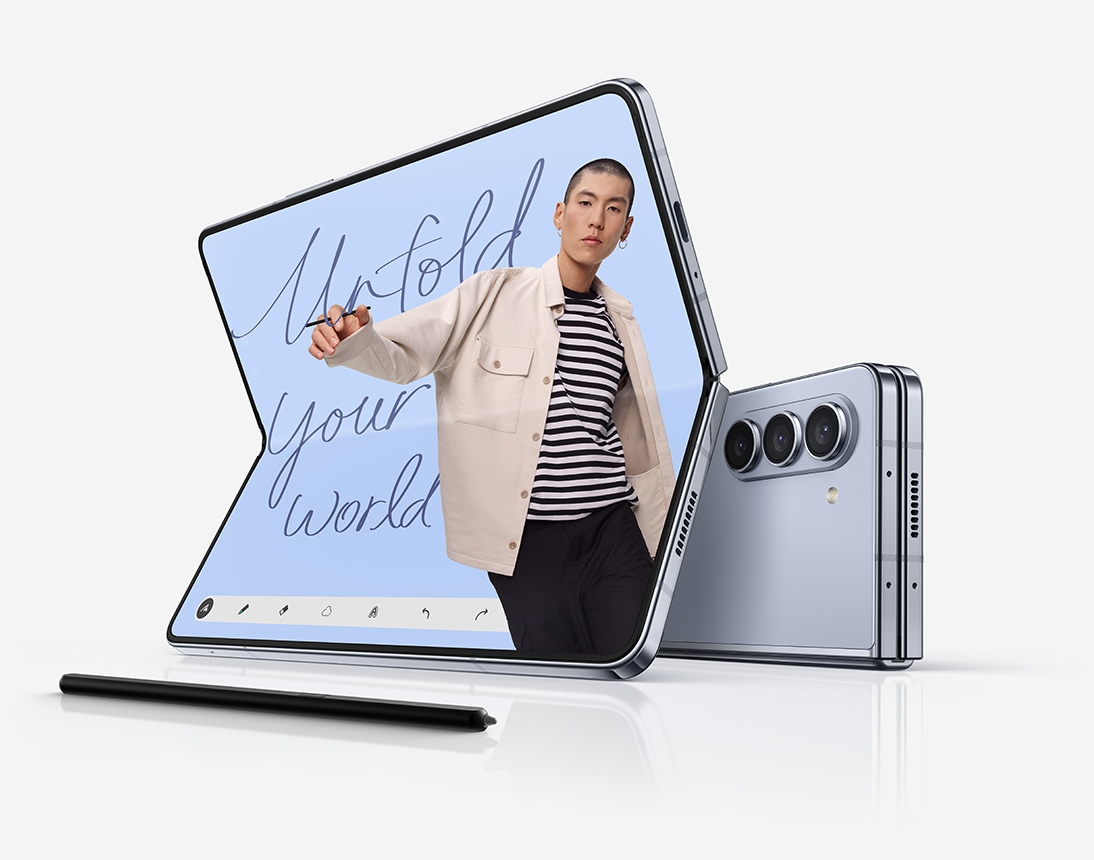 The rear triple camera system is equally impressive, comprising a 12MP Ultra Wide Camera, a 50MP Wide-angle Camera, and a 10MP Telephoto Camera. From sweeping landscapes to detailed close-ups, this versatile setup lets users unleash their creativity and capture moments in exceptional clarity.
Processor
The Galaxy Z Fold5 is powered by the Snapdragon® 8 Gen 2 Mobile Platform, ensuring this device delivers impressive performance and efficiency. Paired with a generous 12GB of memory and a choice of 256GB, 512GB, or a massive 1TB of internal storage, users can store all their memories, apps, and data without worry.
Battery and Colours
The 4,400mAh battery provides ample power to keep up with your day-to-day activities, and with Samsung's efficient power management, you can enjoy extended usage without constantly seeking a charger. To top it all off, the Galaxy Z Fold5 comes in an array of stunning colours, including Icy Blue, Phantom Black, Cream Gray, and Blue. This choice of colours not only reflects your style but also adds a touch of sophistication to your tech gear.
Price and Availability
Pre-book for Galaxy Z Fold5 starts from July 27 across all leading online and offline retail stores.
12GB / 256GB – ₹154,999
12GB / 512GB – ₹164,999
12GB / 1TB – ₹184,999