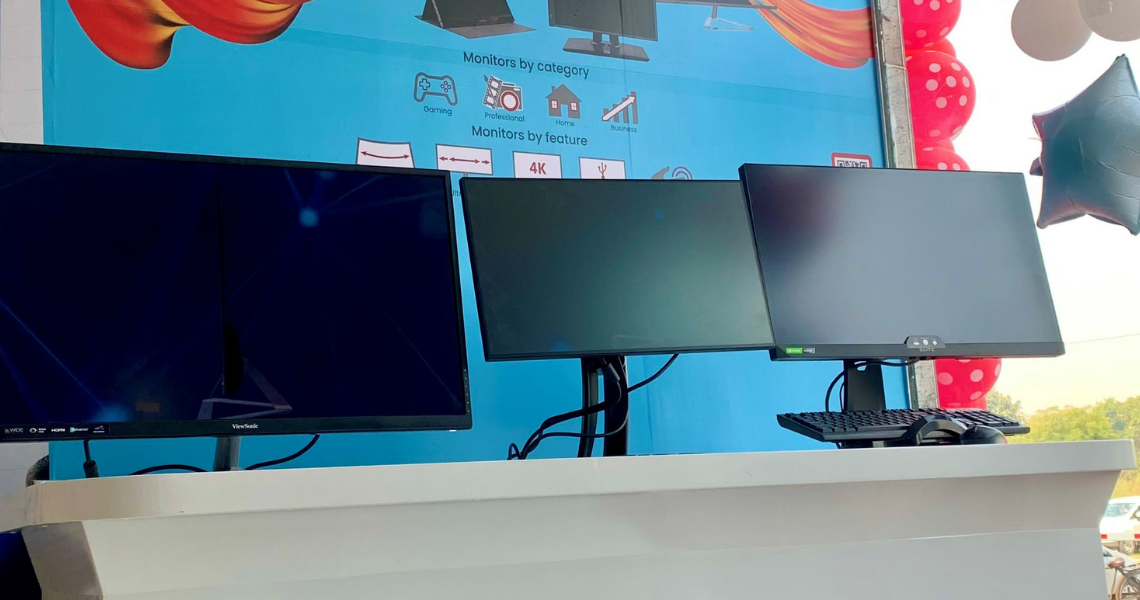 Accentuating its commitment to innovative technology and redefining the visual experience with best-in-class products and solutions, ViewSonic Corp, a leading global visual and display solutions provider, announced its first-ever Experience Zone in New Delhi, India. 
Spread across 1895 sq. ft., the experience zone aims at bringing all the products from entertainment, gaming, corporate and education solutions all under one roof to provide an unmatched experience to the consumers and channel partners. The Experience Zone aims to provide an engaging and immersive experience, making it easier for its users to access all its AV and IT products and solutions.
With the launch of its first experience zone in India, ViewSonic has also entered a new segment of LED Video Wall and pronounced the launch of its exclusive, impressive and innovative All-In-One LD135-151 Direct View LED Display.
ViewSonic's experience zone also provides a first-hand experience for Hybrid Learning Classroom and strengthens the company as an EdTech solution provider as the education industry is undergoing a definitive shift, and hybrid mode is becoming more important with the need of the hour. The company also unveils a new range of display solutions such as ColorPro and ELITE Gaming monitors. Therefore, ViewSonic is actively seeking to develop their business and presence in India.
The company's initial experience zone is divided into three different product ranges and solutions to provide its users with an unparalleled experience.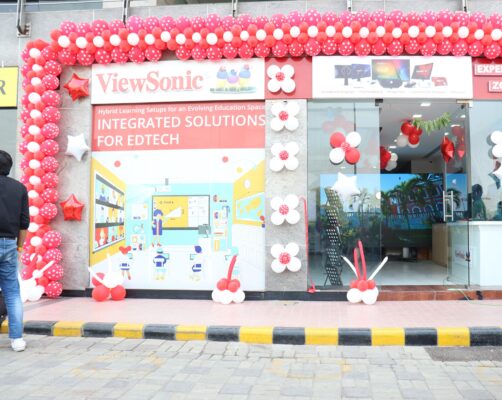 Mr. Eric Wei, General Manager, ViewSonic – Asia Pacific, said, "We are extremely excited to launch our first-ever Experience Zone in India. Our futuristic zone will create an outstanding and compelling experience for our users, exhibiting all our products and solutions. We aim to offer our users an experience of advanced technology, innovations and features embedded in our solutions. India is a key market for us, and we understand the diversified needs of our consumers and strive to provide them with our unmatchable range of solutions and services. We are positive that the Experience Zone will help our target consumers make a sound purchase decision. We plan to launch more experience zones in other key Indian market and strengthen our position in the country in the coming year."
Corporate Zone
The corporate zone showcases all its professional products in one area. Entering a new segment, ViewSonic is creating its uniqueness by offering new innovations and technology. ViewSonic LED Video Wall Display – LD135-151 is truly one of its kind in India.
The newly released ViewSonic LD135-151 LED Video Wall is a unique All-in-One Direct View LED display that expands your vision with an amazing and smooth viewing experience. The products already available in the market possess several drawbacks, from being heavy, difficult to install and transport, and requiring a support system for display, power supply, and overall thick bezels that generate fuzzy images. 
Understanding the limitations, ViewSonic is pioneering new trends in the presentation display markets and moving the development by implementing cutting-edge technology. Hence, the recently introduced display is a one-stop solution that addresses all of these issues by incorporating revolutionary technology, user-friendly features, and integrating several systems into a single display.
Available in 4 different sizes (108", 135", 163 & 216"), the large screen display is embedded with Gold Bonding Wire boosts easy installation, operation, and maintenance. The zone also included wireless presentation display ViewSonic CDE20 series. This display is surrounded by wonderful features such as 4K Ultra HD resolution, high brightness, and dual speakers, giving their users distinctive attributes such as remote management, immediate content sharing and an all-in-one display solution. Additionally, the product helps in reducing accessibility problems and making it simple to share content in person or remotely. These characteristics provide a diverse and exciting experience, resulting in increased efficiency in meetings or conferences.