Marvel fans rejoice! Hugh Jackman will be reprising his role as Wolverine for the upcoming Deadpool 3 film. Jackman had retired the role back in 2017 with Logan and was vocal about not returning as the character was killed off. Thanks to the multiverse exploration of the Marvel Cinematic Universe (MCU), Jackman can reprise his role, though it is yet to be seen if this Wolverine is an MCU original or jumping straight from the Fox X-Men universe. Ryan Reynolds, the star of Deadpool movies and an acclaimed marketing genius took to his social media and shared the video announcing jackman's return to the role. Check out the video below –
Ryan Reynolds' Deadpool 3 update
Several rumors about Jackman one day returning to play Wolverine have been running across for years. Whereas, Ryan Reynolds too was vocal about wanting to share screen space with Jackman's Wolverine for a long time only for it to take years to finally become a reality. This won't be the first time Ryan and Hugh appear together in a superhero project. The duo had appeared in X-Men Origins: Wolverine where Deadpool's mouth was famously sewn shut, which is something Ryan still has a funny gripe about. While sharing the Deadpool 3 update, Ryan captioned the post as "Hard keeping my mouth sewn shut about this one." referencing the infamous film.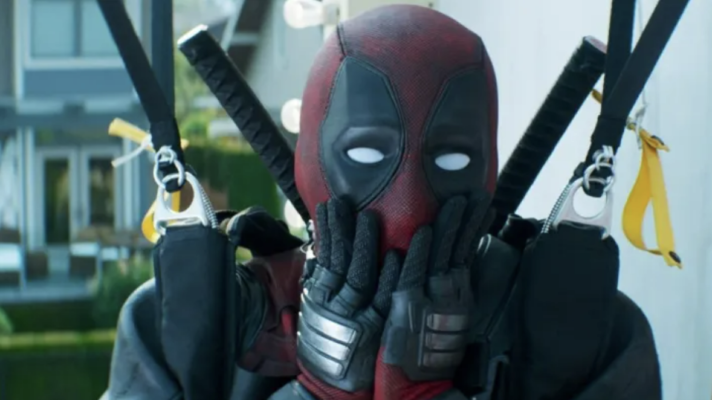 The video opens with Ryan Reynolds greeting the fans and expressing his sadness over not appearing at Disney's D23 event. He adds, "we've been working very hard on the next 'Deadpool' film for a good long while now," Reynolds said in the video, seated on his couch. "I've had to really search my soul on this one. His first appearance in the MCU obviously needs to feel special. We need to stay true to the character, find new depth, motivation, meaning every Deadpool needs to stand out and stand apart. It's been an incredible challenge that has forced me to reach down deep inside."
Then we see Hugh Jackman casually walking behind Reynolds as he asks "Hey, Hugh, you want to play Wolverine one more time?"
"Yeah, sure Ryan," replies Jackman.
Disney had previously shared that Deadpool will be integrated into the MCU, however, fans were unsure if he'll get a standalone film or appear in cameos. The release of Doctor Strange: In The Multiverse of Madness also saw rumors about Deadpool making his MCU debut going around the internet. Now, it's confirmed that Deadpool 3 will be released in September 2024.