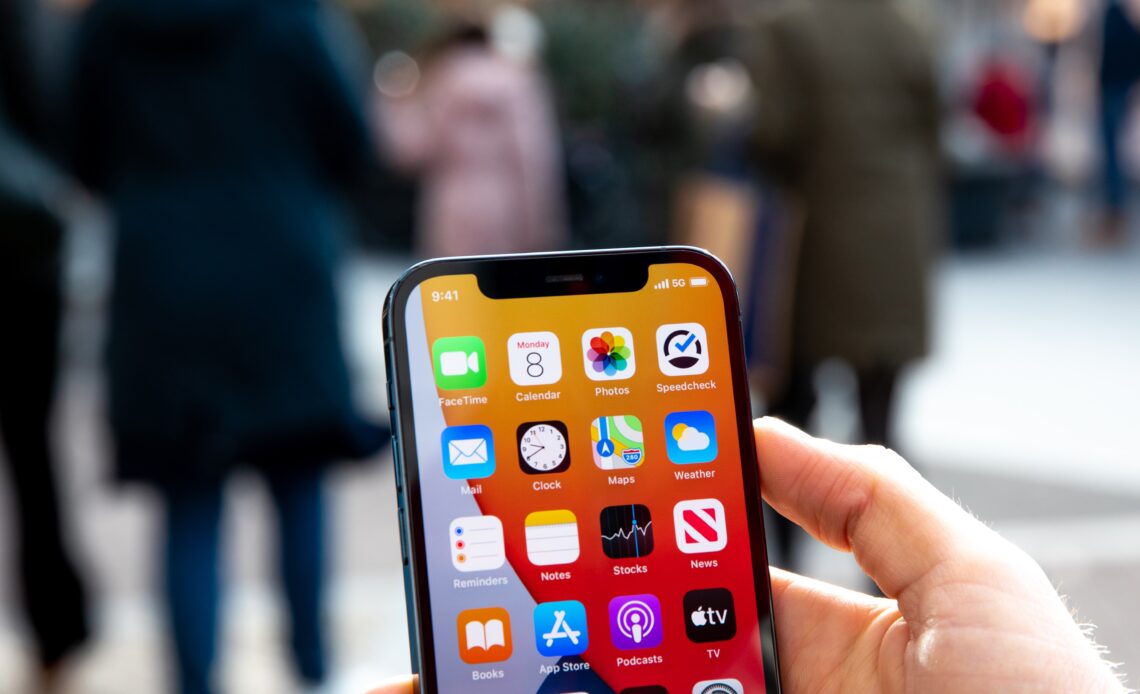 If you've been in the market to buy a premium mobile device in India, you know that the 5G hype is real! While the fast cellular network connectivity has just made its debut in India, phones with future-proof 5G capabilities have been soaring in sales. India might not yet boast an extensive 5G coverage but sure will in the near future, as early as 2023. But, we have to swallow the sour pill of our country not being there just yet! While the future of 5G connectivity in India looks bright enough to buy a 5G-supported device right away, it has already made a solid impression around the world. 
In our travel edition, we wanted to touch upon how emerging cellular network technology has left its mark around the world. Here are some of the techiest cities in the world that are basking in the glory of the 5G speed!
Cities with the best 5G
While India waits its turn to see the launch of the new generation network technology – 5G, there are over 72 countries and 1947 cities that are connected with the 5G network. The COVID-19 pandemic brought upon a slowdown of sorts in the tech world globally but that did not stop 5G from adding one city to its coverage every two days! The second half of 2022 itself saw an expansion of 5G networks in places like Kenya, Kazakhstan, Malaysia, Malta, and Mauritius. However, the leading in the list of 72 countries is China and the USA. 
While South Korea was the first one to adapt to the 5G network, China and USA were the ones to expand it to most cities. Reports suggest that China supports 5G coverage in a whopping 356 cities in total. Whereas, the United States is gradually catching up with a coverage of 296 cities. Surprisingly, the third in the spot of 5G coverage is the Philippines with a total of 98 cities covered. Check out some of the best 5G cities below: 
I don't think any technologically sound person wouldn't be shocked to know that China leads the race in 5G deployment. The country currently has 5G base stations in all its major cities and urban areas which is an achievement, to say the least. In early 2022, China's official Academy of Information and Communication released the 5G deployment report of the previous year. The report stated that 5G mobile phone shipments in the Chinese market hit the 266 million units mark. This showcased the adaptability of the 5G network among the general public as it was a 63.5% increase compared to 2020. The country has over 800,000 shared 5G base stations and more than 2,300 5G industry virtual private networks. Amongst the ever-increasing nature of China's 5G connectivity, also consists of its financial capital, Shanghai.
Shanghai, China
China's financial hub, Shanghai had deployed 51,716 5G base stations by the end of April 2022. This amounted to a 20.8 5G base per 10,000 residents. As per reports, Shanghai has showcased an exceptional growth rate of over 65% in recent years. According to Shanghai Communications highspeed Administration, the technologically advanced city had built 8.2 5G base stations per square kilometre. China Telecom, China Mobile and China Unicom are some of the key players in providing 5G connectivity in China. The three operators had reported that Shanghai saw a cumulative increase of over 9.3 million 5G phone users in the city which amounts to a massive 21.3% of total 5G users in the country. 
China's 5G coverage spreads across all major urban cities, over 98% county-level urban areas and over 80% township-level urban areas! It was only back in February 2022 when Nokia and MediaTek announced that they have achieved the record of the highest 5G speed ever recorded in Shanghai. The test created a record by clocking in the standalone speed of 3Gbps on a 5G mobile device, being a tech enthusiast, it does make me wonder if getting Gbps speeds in India through a 5G network is only a few years away!
Shenzhen, China
Shenzhen caused a major FOMO around the world when it declared that it was the first city in the world to have full 5G coverage. However, it did not come as a surprise as Shenzhen was already touted as the technological capital of China for a long time. The fourth-most populous city in the country is also known as the Silicon Valley of China. While it has now been dethroned by Shanghai, Shenzhen once held the record for having the most numbers of 5G base stations with a number higher than 46,000 back in 2020.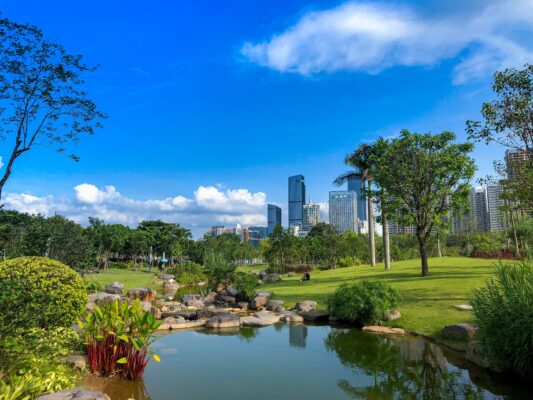 Besides being one of the widest 5G covering cities in the world, Shenzhen is also home to various global tech giants. It was once known as the 'Factory of the world' and houses various tech companies like Tencent (PUBG, WeChat), and smartphone and equipment manufacturers like Huawei and ZTE. The tech-forward city also houses the world's largest drone company – DJI. 
Beijing, China
One cannot talk about China's 5G prowess and leave out Beijing. The capital city of China was the second city to have full 5G coverage in the country. While it has an impressive 5G coverage, what's interesting is the implementation of the fast network technology. Beijing surprised the world during the 2022 Winter Olympics Games by showcasing its 5G capabilities. The event was the first Winter Olympics with full 5G coverage.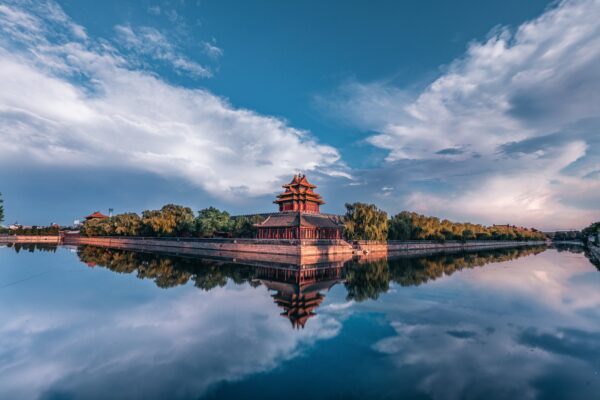 The most interesting 5G implementation was that of the 5G cloud-based broadcast technology. This enabled people to enjoy the Beijing Games event on any device synchronously as COVID-19 kept audiences outside the stadium. 5G smart ambulance was also an impressive addition to the event. Along with monitors and defibrillators, the 5G ambulances were also equipped with data collection techs like cameras and emergency gateways. 5G was used by the ambulance medical staff to transfer data and relevant information to the emergency centre. Allowing real-time updates and data sharing. The 
5G railway was a welcoming experience for people trying to Livestream ultra HD videos at a speed of 350 kilometres per hour! China is currently expecting to have over 530 million users by 2023. 
Now, let's move on to the home of K-Pop, South Korea. Besides carving its place in mainstream pop culture through its music, films and TV shows, South Korea is also a hub for 5G connectivity. The Korean government played a crucial role in the global acceptance of 5GF by being the first country in the world to launch it back in 2019. The country has reportedly spent nearly $20 billion to boost connection speeds via network upgrades, resulting in over 45% of the population now using 5G. 
Seoul, South Korea
Next time you're in the capital of South Korea to attend the concert of your favourite k-Pop band, do make sure to check the 5G speed there (well, if you have a 5G device, of course!) Opensignal, the independent global standard for studying consumer mobile experience has recently reported that the average download speed through a 5G device in Seoul was clocking in at a massive 453.1 Mbps. This was faster than Kuala Lumpur which clocked in at 376.1 Mbps. When it comes to uploading speeds in Seoul, it comes in at an impressive 40.6Mbps. The fastest 5G upload speeds are enjoyed by Kuala Lumpur users at 52.8Mbps. The availability of 5G is also widespread in the South Korean capital. Users were able to access 5G in Seoul at a 43.4% rate. 
South Korea is currently at a critical point in the advancement of technology. The country has proven to become an economic juggernaut having technological prowess. Seoul sits at the crux of this development being the capital, it implements a number of technological wonders which are backed by the ever-growing 5G capability. 
Now, let's jump on to the United States! Home to well-known carriers like T-Mobile, Verizon and Mint, USA is a prominent player when it comes to 5G expansion. T-Mobile 5G download speeds have clocked up at 171 Mbps in the USA. While not as fast as China's average of 295 Mbps, it is still a competitive speed. All the major USA carriers have launched 5G and working tirelessly to expand the network nationwide. While some carriers millimetre-wave (mmWave0 technology to provide ultra-fast speeds, other carriers use a lower-band spectrum to cover a larger area. While the USA has been a hub for the growth of 5G, it has also been the hub for rather amusing conspiracy theories based on the fast-speed network. From 5g causing COVID-19 to 5G causing 'Vaccinated People to Explode', we've heard it all. We'll explore the strangely funny conspiracy theories around 5G towards the end of this topic. 
As of now, T-Mobile is the widest 5G network carrier in the USA. It switched to the nationwide network back in December 2019 which allowed it to have a winning edge over the other 5G carriers in the country. T-Mobile 5G networks cover 5,000 cities and over 200 million people. The carrier also provides an 'Ultra Capacity' connection which offers millimetre-wave coverage. Though, it is far more limited as compared to standard extended-range capacity networks. It was only back in June 2022 when T-Mobile announced the launch of commercial Voice-over-5G in limited areas of Portland and Salt Lake City. Let's have a look at the techiest 5G cities in the USA:
Seattle
I know, when it comes to America, we all think of New York or California as leading tech cities, but Seattle takes the cake here! The city has cemented itself as a superstar tech hub as it houses global tech players like Amazon, Microsoft and Nintendo. It also houses a number of heavily funded homegrown startups adding more to its technological prowess. 
Fun Fact: Seattle is also known as a world centre for coffee roasting, making it a somewhat coffee capital of the USA. The city houses numerous coffeehouses having a widespread coffee culture. If you ever happen to visit Seattle, don't forget to try the delicious coffee at world-famous coffeehouses like 'Sound and Fog' or 'Caffe Ladro'. And of course, the 5G download speeds in this city have clocked up to 760.9Mbps. You won't face any network issues while trying to post Instagram stories from the said coffeehouses! 
New York 
"Concrete Jungle Where Dreams are Made of.." who doesn't wanna visit New York? If you ask me, I cannot wait to stroll around the city, be it walking around Central Park or trying out the $1 pizza slice. I wanna do it all, but won't it all be so much fun if I get access to a fast 5G connection to make it easier for me to commute through the hustling and bustling city?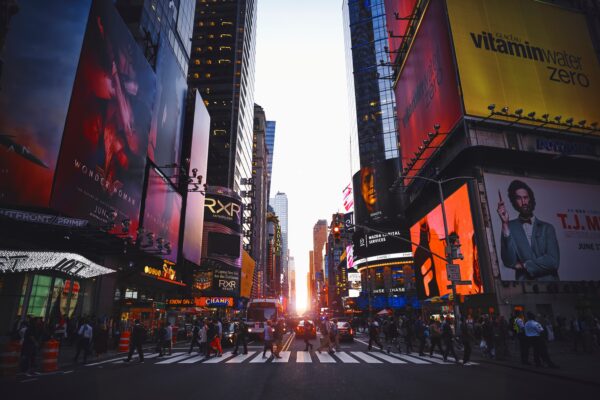 Among the 30 major cities around the world, New York topped the list of cities having the highest 5G coverage. However, the city does not have an ultra-fast 5G connection. The city has an average download speed of 119.8Mbps, which surely is fast enough! Another interesting thing with the development of 5G in New York is the city's plan to roll out 5G connectivity in the Subway transit system!
Los Angeles
Hollywood's home, celebrities to spot in the wild, multiple tourist attractions and ultra-fast 5G, Los Angeles has it all! It was only back in February 2022 when T-Mobile had extended its coverage across the city with a big investment of $100 million. The mobile network company now covers nearly 95% of its user with the ultra-fast 5G. T-Mobile installed a state-of-the-art 5G System during the 2022 Superbowl to give users a taste of its ultra-fast 5G. The network had clocked in peak download speeds of a whopping 1.5Gbps.