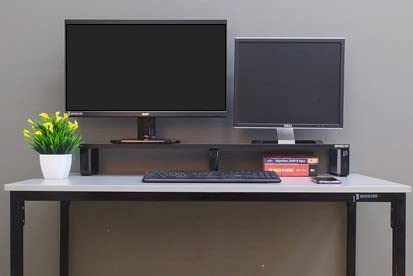 In 2022, wanting a 4K gaming setup is certainly a dream for most of us. Thanks to gaming creators gaining mainstream popularity and the gaming industry itself developing some of the best immersive games, 4K content has become a norm as opposed to being a premium format limited to only a few devices. Gaming enthusiasts and content creators in general benefit from the extra details provided by a 4K display and the rise of 4K content on OTT platforms is a cherry on the check. Thus, while looking back at the amazing year in tech that was 2022, it was difficult to simply look over the best 4K monitors of the year. Here is a look – 
Acer Predator CG437K 42.5-inch Gaming Monitor
Not everyone needs a 42.5-inch gaming monitor but it surely doesn't hurt to have one. This monitor by Acer fills in the gap between a crisp gaming monitor and a television. One could simply use this monitor as a TV placed in their living room as it comes with a built-in 2-speaker with 10 watts per speaker system. The Acer Predator series is known for its supreme gaming experience and this monitor extends that experience to a bigger form factor. It also comes with a high refresh rate of 144Hz for a smooth gaming experience. The Acer Predator CG437K Gaming Monitor was launched at a price of 1.32 Lacs but is currently available for 79,488. 
4K UHD (3840 x 2160)
120Hz refresh rate overclocked to 144Hz
2-speaker unit
Proximity and light sensors
Remote control
2 display ports, 3 HDMI ports, 1 Type-C port
ASUS TUF Gaming VG289Q1A 4K Monitor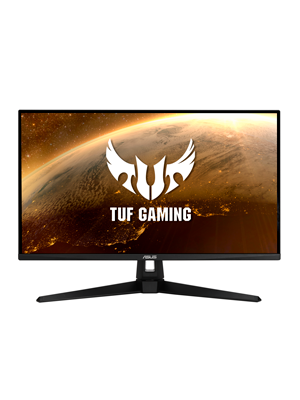 ASUS is another tech player that makes prominent gaming hardware. Be it ROG laptops or mobile phones, ASUS has managed to carve itself a place in the gaming arena. Thus, it was a no-brainer to include ASUS' gaming monitor in this list. This monitor comes with a 28-inch form factor with a 4K Ultra HD resolution and an HDR high dynamic range. It comes equipped with ASUS Shadow Boost technology that clarifies the darker areas of a game without overexposing the brighter areas for a better viewing experience. The ASUS TUF Gaming VG289Q1A 4K monitor is priced at Rs 37, 519. 
28-inch 4K IPS display
HDR10 High Dynamic Range
Shadow Boost feature
Flicker-Free Technology 
Samsung 43-inch Monitor
Samsung is known to make vibrant displays and lead the industry standard with its Super AMOLED displays in the mobile arena. However, the company also makes some of the best monitors that serve multipurpose functionality. The Samsung 43-inch monitor comes equipped with smart features such as the Wireless DeX that allows users to connect a monitor to a smartphone for extended functionality. It also offers smart hub features to quickly access content on OTT platforms. The Samsung 43-inch 4K monitor is priced at Rs 44,065.
UHD Resolution
Mobile Connectivity
Remote Access
Adaptive Picture Quality
USB Type-C Port 
BenQ Ew3270U 32-inch Monitor
This BenQ Ew3270U monitor is a 4K panel offering 95% DCI P3 colour coverage. However, it is limited to a refresh rate of 60Hz which could be a deal breaker for some. It comes with two specific modes of HDR and Cinema HDR which adjusts its output to resemble real-world visions. It also comes equipped with AMD FreeSynch technology that reduces lags during extensive gaming sessions. It houses two 2W speakers and also offers additional connectivity with a Type-C port, HDMI, and display ports. The BenQ Ew3270U is priced at Rs 29,990. 
3000:1 ultra-high native contrast
95% DCI-P3 coverage
Smart Focus
AMD FreeSync
TUV Rheinland Certificiaton
Acer Nitro VG280K 28 Inch UHD 4K IPS Gaming Monitor
A considerably cheaper offering by Acer is its Nitro display which comes with a 28-inch form factor. This gaming monitor comes with a zero-frame design which makes content immersive and more enjoyable. The Nitro 4K also sports 300 nits brightness, HDR10 support, and built-in dual 2 watts speakers. The Acer Nitro VG280K 4K monitor is priced at Rs 29,000. 
4K Ultra-HD display
Multiple levels of HDR
2W dual-speaker setup
Smart Focus technology