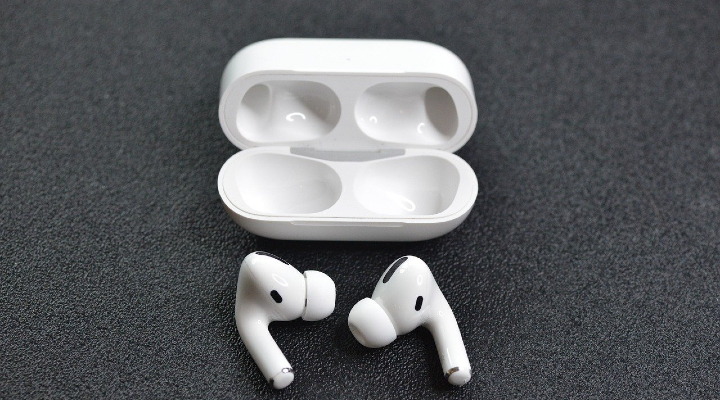 I follow the Science Monitor show that telecasts every Saturday at 2 PM. Now, some of you may not know, or some of you know who are preparing for some government exams. But, a tech nerd will ask me why am I talking about something out of the tech domain. If you want to know on which channel it comes, let me tell you a clear cut answer – RSTV (Rajya Sabha TV). Once, there came about a research that an IIT did on music's impact on the human brain. I guess the Apple team took inspiration from it. According to Apple, their flagship product – AirPod, will help to monitor breathing rate. Now, that may look strange, but hey, why worry when Exhibit is there to unveil the mystery behind this research. Let's know more about this new development.
I CAN BREATHE
George Floyd was not just a phenomenon. He came like that ignition engine that promoted the consolidation of human rights all around the world. And, "I can't breathe" became the war-cry of that social movement that started last year. But, here, I want to talk about the "I can breathe" moment. The Apple research team has claimed that there's a possibility through which they can measure your and mine respiration rate. How? Through the sound produced during the music beats or vocals during which we all breathe. Apple has come up with such results after testing it on 21 individuals by their "microphone-enabled, near-field headphones" technique. 
How did they test?
During this research, the individuals got the instruction to record four one-minute audio clips. Now, to record audio clips, participants had to do them before, during, and immediately after the workout gets over. Individuals also had to go for some sort of workout for exactly nine minutes every time. This workout helped to induce huge palpitation and heavy breathing among the participants during the research. Once recorded, the pattern in the difference of sound was observed through the in-built versatile non-contact sensors (present also in Apple AirPod series). These sensors act as a breathing measurement instrument. After eliminating the acoustic distortion, researchers were able to come to a concrete conclusion. 
Potential of this Apple AirPod Research
The Apple research team has clearly said that these trials were not for devising any clinical mechanism. However, the research paper can help out many in medical applications, one of which is working on cardiovascular therapy and other breathing tracking applications. But, through this Apple AirPod can create a complete revolution.