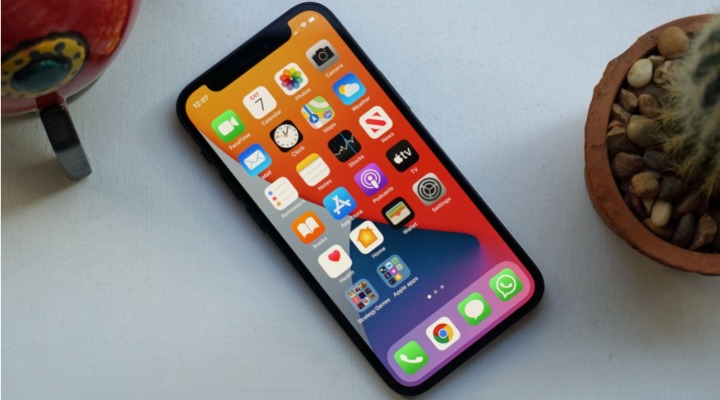 The iPhone 13 is expected to launch in the second half of 2021, and we can't wait anymore. Like always, there are a number of rumours about what Apple has in store for us, which gives us an overall rough idea about what to expect from the upcoming iPhone 13.
Apple's chief Tim Cook revealed that the iPhone 12 was the most sold and popular smartphone in the series so far, which unquestionably raises expectations for the iPhone 13. Last year's iPhone 12 family brought 5G connectivity, a refreshed design and a new powerful chipset. We've heard from the rumours that iPhone 13 will feature a trimmed down notch design and an in-display fingerprint sensor as the company focuses on refining the design and improving the internals. Apart from these, Apple is supposed to bring more powerful cameras that capture sharper photos and a bigger battery.
There are possible chances that Apple could name the 2021 iPhone lineup either the iPhone 12s or iPhone 13, but till all these things befall to us officially, let's call it iPhone 13 and here's everything we've heard from all different types of sources about the forthcoming iPhone 13.
Design, Touch ID & Ports: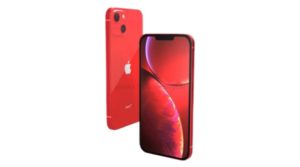 After a substantial number of changes to design and features in the iPhone 12, the iPhone 13 will likely remain nearly the same, but we can expect changes like a shrunken notch and Touch ID-based in-display fingerprint scanner in Apple's next flagship phone. According to the Japanese site Mac Otakara, Apple will continue offering four iPhones in 2021 with the same size structure as the iPhone 12 family, but the thickness and weight could increase a little due to larger batteries. 
We could see significant changes in the camera lens position, like lenses arranged diagonally instead of a vertical design, but the device will continue to offer the same Wide and Ultra-Wide lenses along with powerful updates. Leaked dimensions have also shown that iPhone 13's rear camera system will be considerably larger. 
The iPhone 13 models could feature a different matte finish on the outside and come in a matte black colour and stainless steel coating that reduces fingerprints marks. 
Apple is working on a Touch ID-based in-display fingerprint scanner, which would be made available in addition to Face ID, a convenient option for iPhone users who struggle to unlock their iPhones with facial recognition while wearing masks. Also, there were reports that Apple would introduce a portless iPhone in 2021 with no external ports or buttons, but it looks like that's not going to happen very soon, as future iPhones are expected to continue the conventional lightning ports.
Display: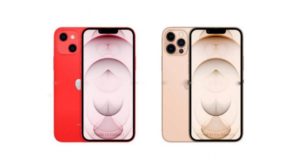 Multiple rumours suggested that the iPhone 13 lineup could feature a 120 HZ display, but only on two of the four iPhone 13 models. The two models with 120 Hz are expected to be the Pro models, which are the ones that are claimed to adopt ProMotion technology. 
The rumours also said that Samsung and LG would be the suppliers of LTPO OLED displays that will permit Apple to implement the 120Hz refresh rate in the 2021 iPhone models. Another major rumour in the pipeline is that the iPhone 13 screen might feature an Always-On display that will show a clock and battery charge level on a lock screen.
Chipset & Storage: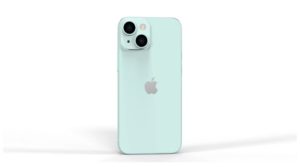 We can expect an A15 chip in the upcoming iPhone lineup, a successor to the very powerful A14 Bionic in the iPhone 12. The A15 chip will boost the overall performance and efficiency of the phone. On the storage front, we can expect the iPhone 13 to range from 64GB and 512GB, though some rumours suggested that Apple might skip the 64GB storage option in the iPhone 13 lineup and upgrade the maximum storage from 512 GB to 1 TB. Furthermore, the iPhone 13 is tipped to come with Wi-Fi 6E, an upgrade on the Wi-Fi 6 standard that will support even faster wireless speeds.
Price:
Current leaks do not provide any information about the iPhone 13 pricing, but it may come at a starting price of around Rs. 80,000, a slight increase compared to its predecessor. The second half of 2021 is yet to come, so expect many more leaks about the new iPhone until its launch.