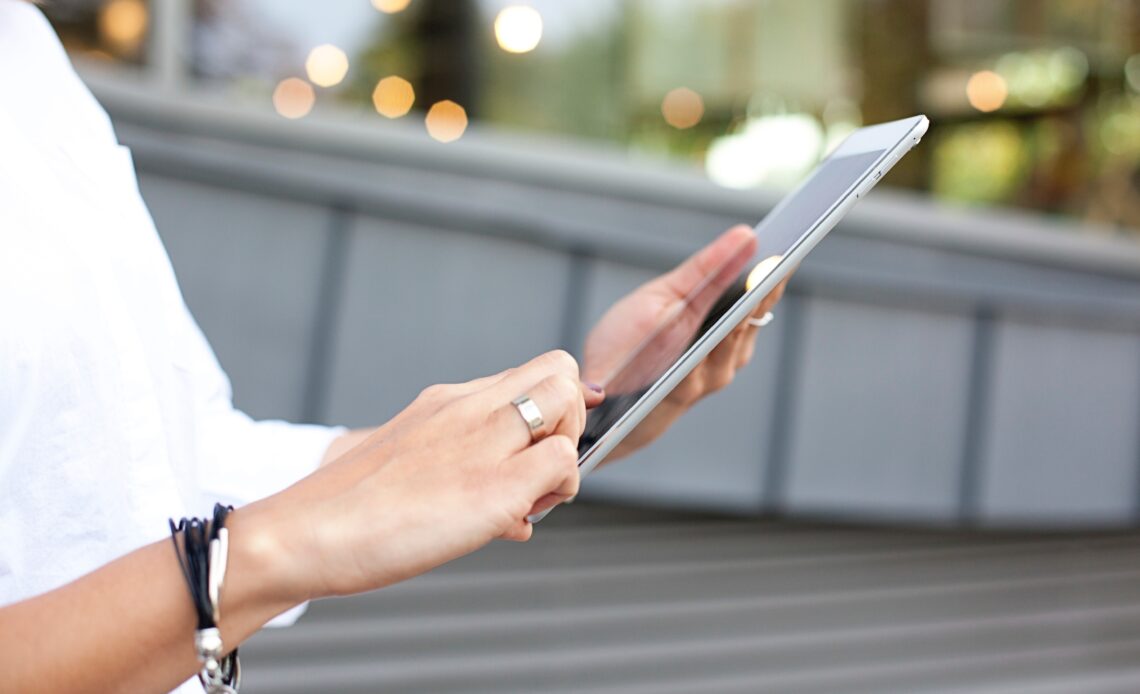 Since the past year, the rumour mills have been churning out details about the much anticipated foldable iPhone. However, there haven't been any concrete leaks around the same. The world of leaks is full of bluffs and it is easy to fall prey to leakers pulling stuff out of thin air but the past few weeks have been hot for iPhone 15, the upcoming iPad series, and the inevitable foldable iPhone leaks. Several reports doing the rounds on the internet claimed that Apple would be discontinuing the iPad Mini series to fit the foldable iPhone in the lineup. Now, a new report from popular Apple analyst Ming-Chi Kuo has presented a different picture.
iPad Mini to be discontinued?
Apple analyst Ming-Chi Kuo in a set of tweets has rubbished the rumours about Apple discontinuing its iPad Mini lineup. Recent reports had suggested that the iPad Mini lineup will be cut off by Apple to accommodate the foldable iPhone lineup in 2025. However, Kuo believes that the eventual foldable iPhone will not replace the Mini lineup as doing so is not reasonable. One can simply understand that iPads and iPhones have a different customer bases thus replacing one with another could create conflicts in the market. Whereas, Kuo also revealed that the price point at which the foldable iPhone launch will be much higher than that of the iPad Mini.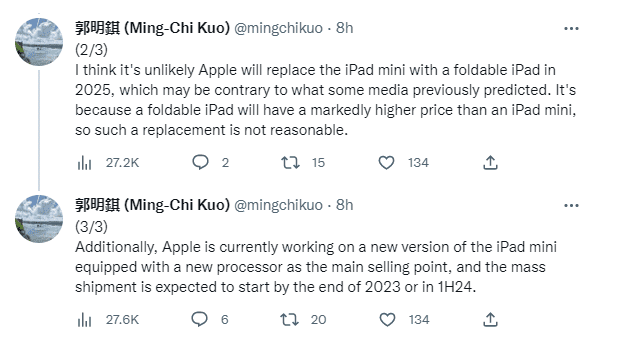 Ming-Chi revealed furthermore that Apple is currently working on a new iPad Mini with a new processor. According to the analyst, the new processor will be the selling point of the upcoming iPad Mini which could start shipping by the end of 2023 or the first half of 2024. On the other hand, reports are suggesting that Apple will be working with notable companies like Samsung and LG in order to build a foldable 20.25-inch display. It will be interesting to see if Apple surpasses the previous foldable devices launched by major tech players.