So, the forced party is finally over. Yes, the "party" because we all were confined to our homes and the commerce and business had stopped. It was universal so we had a sense of being together in this. The plight of migrants walking on the highways and sheer mismanagement of their home journey can bring tears to your eyes at the same time put curse words for all stakeholders responsible for this. But now the economy is slowly getting the green light, while the red and orange zones are waiting in the lurch. Finally, good sense prevailed and we now have only two zones – Containment & Non-containment. Of course, the sentiments will be down to the graveyard, moving around will be cautiously done. For me, how do we open the office without being sure if the housekeeping who comes to clean the office is not COVID positive? That's the starting point. Then comes your office boy travelling in local transport, milkman to replenish the coffee machines and other staff members who travel publicly. Will we endanger their lives and others? How long can #WFH actually work out? An ocean of difficult questions with no easy answers.
I was trying to analyze all possible scenarios which will unfold as we open our gates considering all angles. But universally, whichever country cracks the vaccine first will be the king, just praying it's not the Chinese. "Dua" and "dard" both from China will make the world dance to the dragon.
Scenario 1 – Idealistic  
Everyone wears a mask, maintains social distance, WFH continues, offices work on 10 -30% capacity, our hospitals, and medical facilities keep pace with the no's of COVID Cases and slowly we limp back to normal. One confirmed news break from any of the  110 pharma companies globally of a possible vaccine or cure will push the economy into full throttle. If that happens to be an Indian pharma company – Serum Institute of Adar PoonaWala, for Example [haven't you seen him suited in news channels these days?] will really put India on a SpaceX rocket which will take us towards the "superpower" colony – just like Elon Musk has successfully sent the two NASA astronauts to ISS.
And yes, China retreats from the borders and a pact is achieved wherein there's no more claiming of Indian land in return of no more uninstall of TikToks.
Scenario 2 – Most Likely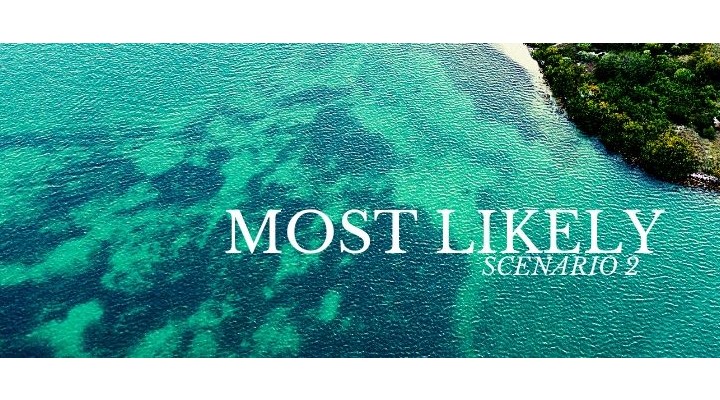 As we open up, our COVID cases will surge through the roof – 10 lakh, maybe 20 lakh with 2-3 % succumbing to it. We will develop herd immunity and develop antibodies and by September or October, the virus will mutate and give us a real Diwali. Yes, hospital beds will be scarce, there will be mismanagement, the political blame game will be all time high, the economy and job losses will be so deep that everyone will be willing to work at 30-50% of their income with loans and defaults rising at alarming rates. By October, we get a grip and things tread back to the new normal and most likely vaccine developments show impressive results. Meanwhile, China and India continue their dog fight. Maybe a few tanks fire cannons, sorties by fighter jets  on each other, show of muscle and nothing significant.
Just like when you have those street fights "Hath Laga kar Dekh" and by July end, Indo x China Bhai Bhai T-shirts begin to sell again. TikTok uninstalls continues and Micromax, Intex, Xolo, Karbonn and other earlier versions of Vivo & Oppos of the world start relaunching their smartphones. It's possible.
Scenario 3 – Extreme Situation: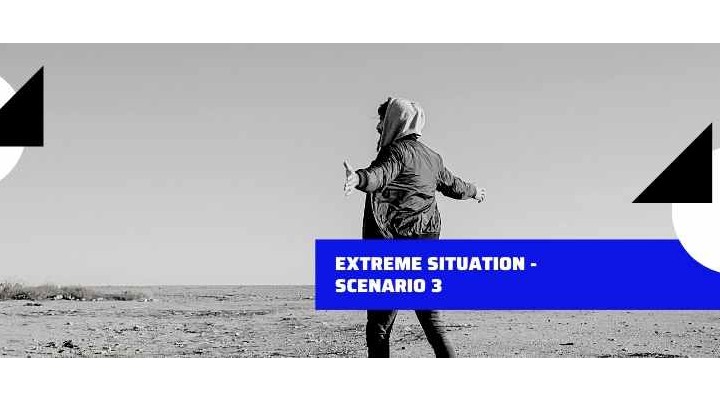 It's July 15, 2020 and the COVID-19 scoreboard reads 50 lakh cases in India. Lockdown 5.0 gets implemented, doctors and nurses are taking the hard decision of whom to save. China versus India intensifies its fight and Pakistan, Nepal & Russia joins the party while the rest of the world backs India to corner China. There's tension at the border and nerves are stretched. It's a cold war but nothing happens at the end. Deaths and infections are everywhere, our medical facilities begin to collapse and there are protests and riots everywhere.
Those who lose their loved ones because of callousness, in all likelihood will lose their sanity. It's grim news and madness everywhere and illegal sales of guns blossom.It's the Economy which is now to be saved because suicides and poor mental state are killing more people than COVID-19.
In all of the above scenarios, by October either we will have a vaccine announcement or we will have herd immunity. Now comes the lawlessness, going outside, walking will be dangerous snatching, kidnappings will be frequent. Joblessness and poverty will push the dragon in people to fend for themselves. Now comes the Phishing scenarios – we recently faced a situation where a concentrated effort was taken to get money transferred. My accountant – Tanaya Ghosh received a fraudulent mail from my name, [E-mail ID was different] asking her to transfer. Normally, no one will check the Email-ID,  just the name but her good sense prevailed and she double-checked with me. In most businesses, CFOs and Accountants are powered to make transactions of up to a capped amount.
We have to tread the next 3-4 months with caution and sanity. I have had friends who in spite of being financially well off get panic attacks even now. Our belief in the human spirit must be reinforced that's supreme and believe in the supernatural power above you. Maybe it's his way of resetting the climate, so we don't have to travel to other planets to set up shop. Are you still seeing Toronto or New York from your bedroom anywhere in India?
Also Read:
COVID-19 Could Beat All But One
Gary Shapiro Talks About How CTA Is Preparing for CES 2021