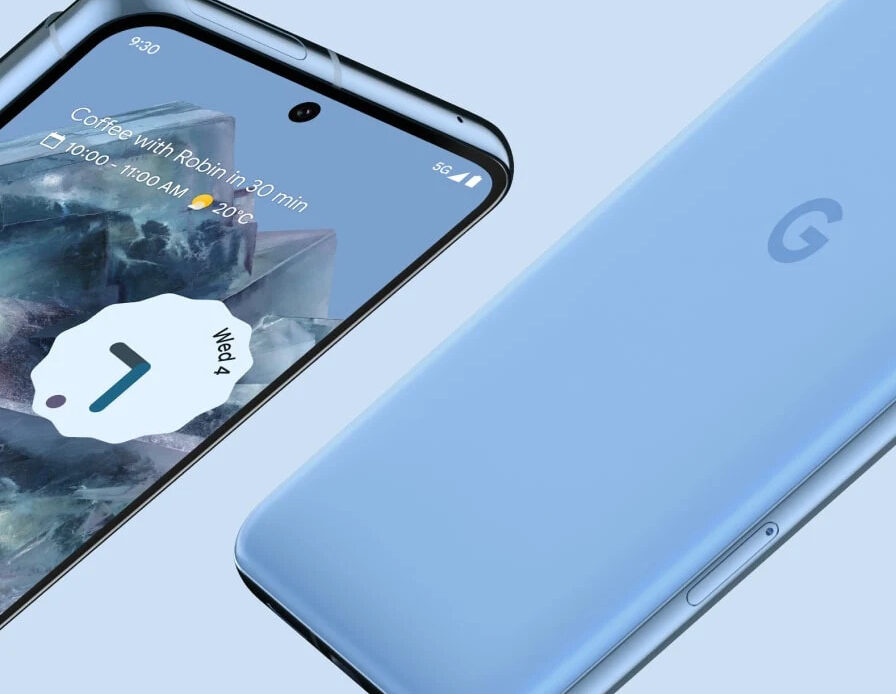 Sometimes, I think even companies have the same twisted fate as ordinary people. Mr XYZ wanted to become an astronaut, but due to family pressure, he became a CA. Same with Pixel phones, they wanted to become a camera, but you know, society came in between. The company launched the Google Pixel 8 Pro along with the Google Pixel 8 and Google Pixel Watch 2 on 4th October 2023.
I've been living with the Pixel 8 Pro for the last couple of weeks, and so far, it has been a tremendous experience. When we received the Google Pixel 8 Pro, it seemed like an ordinary phone due to its basic user interface. But once you spend a few hours with the phone and check out the features it has to offer, it becomes the beast you have been looking for for years, and then there's no going back.
Design
The Pixel 8 Pro is a visual stunner, setting a new standard for Google's smartphone design. Swapping the glossy rear glass for a frosted matte finish, the rear side of the phone not only exudes sophistication but also enhances grip, ensuring one-handed use is effortless. The design continues to impress, with glossy aluminium rails seamlessly merging with the visor-style camera bar on the back. Each iteration refines this aesthetic, making it more rounded and integrated into the device's build.
The Pixel 8 Pro has shed the squared-off corners of its predecessor for a more pleasingly rounded and comfortable feel. The curved display is replaced with a flat 6.7-inch screen, offering a user-friendly experience. Exploring the device's edges, you'll discover a USB-C port and a sim tray at the bottom, with power and volume keys conveniently positioned on the right edge. Unlike some Android devices, there's no fingerprint sensor on the lock button – it's cleverly tucked beneath the screen.
Display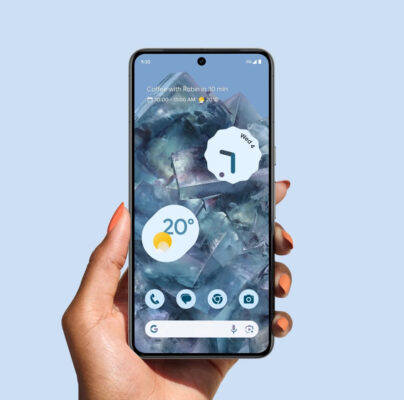 The latest flagship device from the house of Google boasts a miraculous display like Maxwell's 201* vs Afghanistan in ODI Mens CWC'2023. Google showcases its hardware prowess with the Pixel 8 Pro's exceptional display. The Pixel 8 Pro boasts a 6.7-inch OLED screen with a 2992 x 1344 pixel resolution, featuring noteworthy upgrades. The 120Hz refresh rate offers seamless scrolling and smooth animations, with a remarkable ability to scale down to 1Hz, conserving energy for various tasks. The brightness levels are impressive, reaching up to 1,600 nits for HDR content and 2,400 nits at peak brightness, surpassing even the latest iPhone 15 Pro Max.
Whether in the bustling streets of Mumbai or the tranquil sunsets of Goa, the Pixel 8 Pro's screen remains effortlessly visible. It may not show a stark difference compared to the iPhone 15 Pro Max, but Google's attention to detail ensures you never need to think about it. Furthermore, the screen's ability to dim significantly is a welcome feature, ideal for using the phone in a dark room without disturbing a sleeping partner. Beyond the enhanced refresh rate and brightness, the Pixel 8 Pro's screen impresses with its sharpness, vibrant colours, and perfectly symmetrical bezels. 
Performance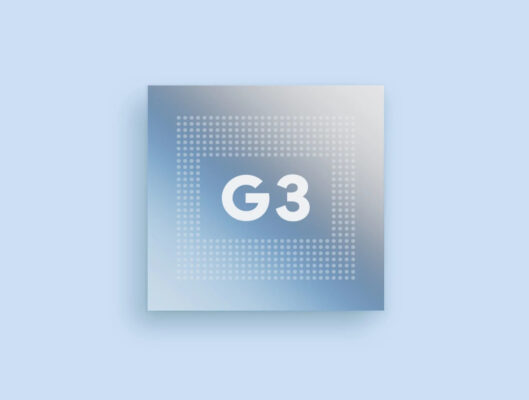 During my initial days with the Google Pixel 8 Pro, I hinted at potential disaster due to the troubled history of Google's Tensor chips. However, the game has changed with Tensor G3, the powerhouse within the Pixel 8 Pro. In my extensive hands-on experience with the Pixel 8 Pro, I've pushed it to the limits—gaming, multitasking, streaming 5G videos, and snapping photos. So far, Tensor G3 emerged as a true champion, effortlessly handling every task without breaking a sweat.
The dreaded overheating problem that haunted earlier Tensor chips seems to be a thing of the past. Sure, there was a brief moment of warmth during an intense gaming session over a shaky 5G connection, but it was a rarity. The Pixel 8 Pro's thermal performance has been commendable, with only occasional warmth during heavy usage, a far cry from the discomfort of its predecessors. Tensor, it seems, has finally found its stride.
Camera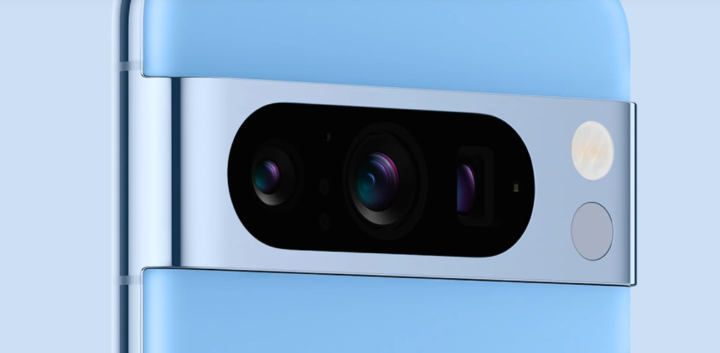 The 50MP main camera, with an f/1.68 aperture, boasts 21% more light sensitivity and 2x optical zoom. The 48MP ultrawide camera, featuring an f/1.95 aperture, offers a 105% increase in light sensitivity and an enhanced macro mode, allowing shots from 2 centimetres away. The telephoto camera, now at 48MP, enjoys a 56% boost in light sensitivity and retains its 5x optical zoom.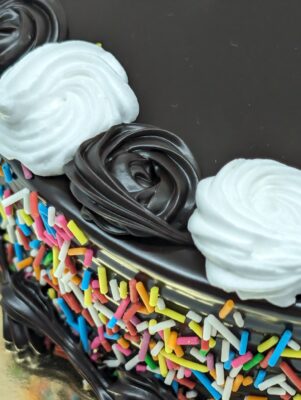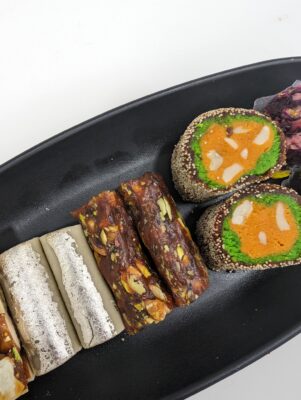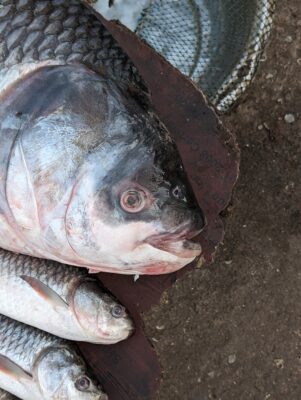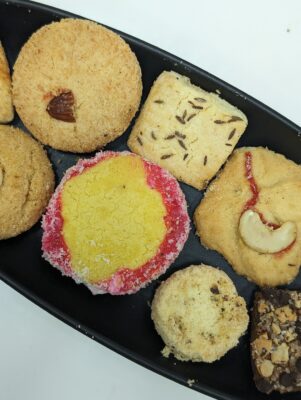 The Pixel 8 Pro captures outstanding shots effortlessly, whether it's a well-lit scene or a dimly lit ambience. The 5x telephoto camera may not reach the heights of a 10x optical zoom, but its quality shines through, delivering detailed images with consistent colours. The Pixel 8 Pro ensures that in 2023, the legacy of exceptional Pixel photography remains unshaken. Just point, tap, and confidently expect a stellar image.
AI Photo Editing
Google Pixel 8 Pro offers premium-level AI photo editing features such as Best Take, a standout feature that rescues imperfect group photos. It's not face recreation; it's face perfection. The Pixel 8 Pro empowers you to sculpt your photographic narrative effortlessly with the realm of the Magic Editor. The tool transforms Google Photos into an AI-powered Photoshop, allowing you to erase, move objects, alter the sky, and more.
Verdict
The Pixel 8 Pro is a harmonious blend of style, comfort, and functionality, undoubtedly one of the best Android smartphones of the year. Google has elevated its hardware game, offering an unparalleled software experience. So, the Pixel 8 Pro stands tall amongst all its rivals. It's not just a phone; it's a triumph.
Ratings – ⭐⭐⭐⭐