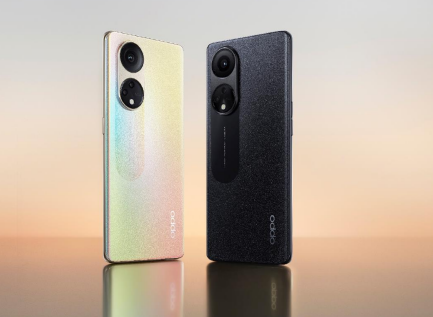 The month of February will be seeing a plethora of releases in the smartphone category. While OnePlus will be launching its much-awaited OnePlus 11, Samsung will be launching the S23 series. Between the noise of big releases, OPPO has found its own voice and launched the OPPO Reno 8T 5G. The Reno series has been OPPO's midrange champion bringing capable devices at the apt price point. Keeping true to the Reno branding comes the 8T 5G which increases the style quotient to a considerable degree. Check out what we think about the OPPo Reno 8T 5G below –
OPPO Reno 8T specifications
The OPPO Reno 8T 5G comes with the budget king chipset – Snapdragon 695. It sports a 32MP selfie camera and 108MP primary camera coupled with a 2MP depth and a 40x microscopic lens. It comes with a 6.7-inch FHD+ AMOLED display and a slim 7.7mm size. Reno 8T 5G also flaunts a 120Hz refresh rate and a 4800mAh battery that is powered by 67W Supervooc charging. It comes with 8GB RAM and 128/256GB storage options.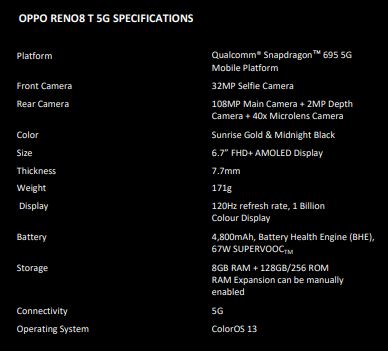 What's Good
During our extensive testing of the device, the USP of the Reno 8T 5G was undoubtedly its slim design and curved display. There's no doubt that the curved display screams flagship even in 2023 and OPPO implements it beautifully. it is not just how the display curves but also how well it performs. Watching YouTube videos and films on OTT is a treat on this device. There's widevine L1 support here that allows users to stream HD content on Netflix/prime. The entertainment experience on this device is only made better with its stereo speakers and the Loud ultra volume mode that boosts the audio level to 200, this is the first time I've seen a device do this and I am blown away.
The camera here is a 108mp primary portrait camera coupled with 2mp depth and 40x microlens that is capable of clicking some amazing shots. There's also dual view video mode that shoots videos from both the front and back at the same time. Check out some camera samples below –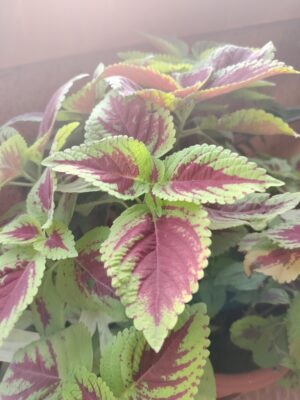 The 67W Supervooc charging is fast, however, we received an 80W charger in the box which was confusing, to say the least. The sunrise gold variant with its chameleon-like colour-changing design is a visual trip.
What's bad
I am not saying that the Snapdragon 695 is a bad processor to any degree as many budget and midrange devices sport it flawlessly. But at a price point where other players are offering let's say, a Dimensity 1080, this falls a little short. There are not too many bad points when it comes to the OPPO Reno 8T 5G as it's definitely a device to flaunt but the Color OS with its out-of-the-box bloatware is a sight that sores the eyes.
Verdict
The OPPO Reno 8T 5G is a stylish device that is built for users who like to flaunt their smartphones. The 'Eye Candy' factor in this smartphone can easily become the sole purpose people go for it. The curved and punchy display coupled with capable performance makes up for a balanced experience with the OPPO Reno 8T 5G.
Rating – ⭐⭐⭐