Apple stunned the world with its recent launch event introducing the new iPhone 14 series. While Apple's flagship devices have washed their hands clean off the TouchID, there have been several reports in the past that suggest that it will be making its way back. Ever since Apple moved to FaceID with its flagship offerings, Apple fans have speculated that the company will be implementing an in-screen fingerprint sensor on its devices. Android devices have been sporting the feature for years so fans expecting the same from Apple is only natural. But it looks like Apple has no interest to introduce the in-display fingerprint sensor in iPhones.
TouchID abandoned?
If you ask me, back in the day Apple's home button with TouchID was its identity. The classic design surely ruled over millions of hearts as it brought a sense of familiarity through years of design retention. It was back in 2017 when Apple decided to move away from the classic design for its flagship offering with the iPhone X which introduced Apple's FaceID, and of course, the notch. The same year, Apple also introduced the iPhone 8/8 Plus which kept the classic design and home button with TouchID. Cut to 2022, when the tech giant introduced the iPhone 14 lineup, all equipped with notches and FaceID. it's been half a decade since Apple introduced FaceID and in my opinion, it is time for a change. But the tech giant doesn't feel the same!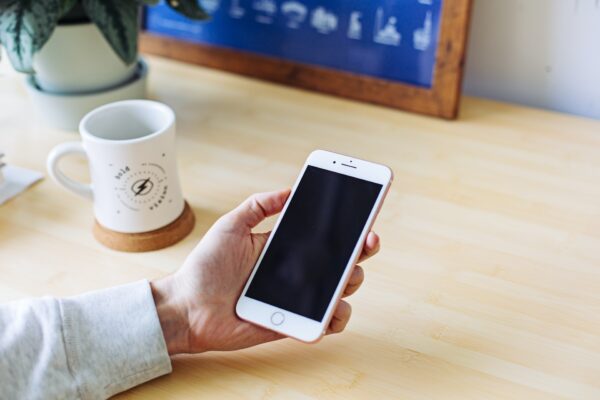 Bloomberg's Mark Gurman recently shared his latest edition of the Power On newsletter where he shared that Apple has no plans of bringing back the TouchID anytime soon. According to Gurman, and leaks over the internet, Apple tested the under-screen TouchID in recent years. The resources utilized in testing the under-screen TouchID feature surely will not go to waste as Apple might implement it in the future. Will it happen with the iPhone 15 coming next year? Not at all! In fact, noted analyst Ming-Chi Kuo has tweeted that the under-display fingerprint sensor will not make its way to the iPhone even in 2024. This means that we tentatively have over two generations of the iPhone to go before we can possibly see the feature.
But the question to ask here is whether we really need this feature. the answer for me is definitely yes! Android devices have been rocking the in-display fingerprint sensor for years now and it's only about time that Apple brings this feature to iPhone! Technology moves at a fast pace and Apple has a lot of catching up to do. The company's obsession to provide quality features at its own pace is commendable for sure but come on hurry up a little!