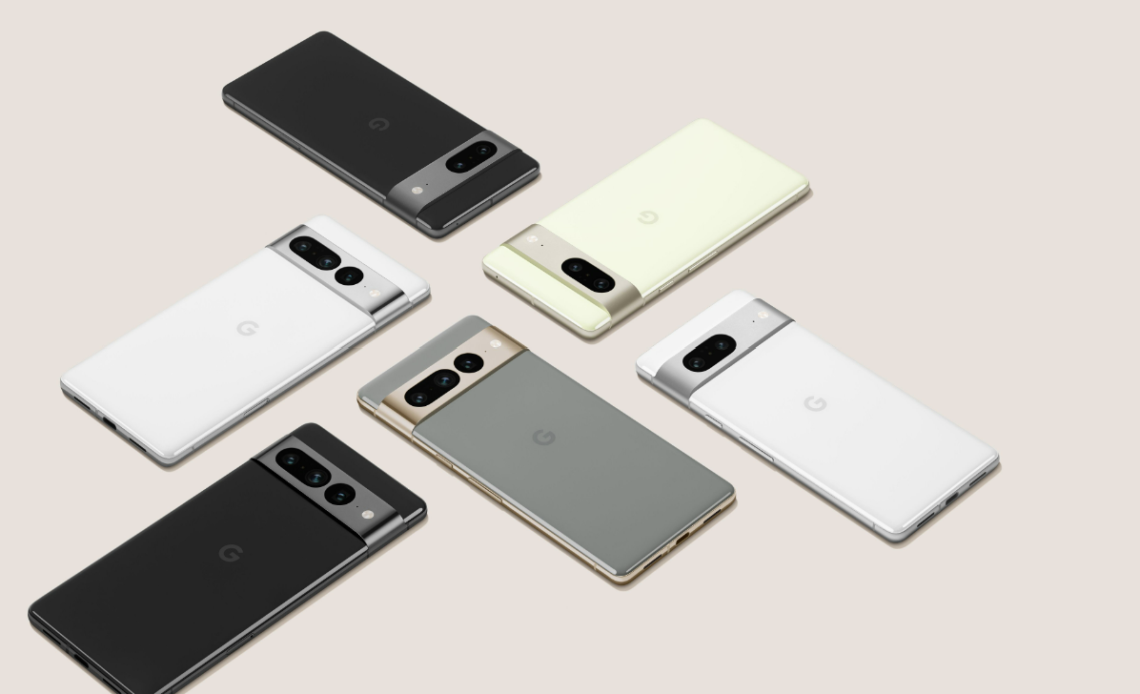 Google has officially launched the Pixel 7 and Pixel 7 Pro at an event in New York. The new phones will be making their way to India this time around with pre-orders already kicking off on Flipkart. People keen on getting their hands on the latest Pixel devices will have to shell out Rs84,999 for the Pixel 7 Pro. However, several bank offers can bring the effective price down to Rs69,999. Whereas, the standard Pixel 7 will cost Rs 59,999 in India. Check out all the details about Google's Pixel 7 series below:
Pixel 7 & 7 Pro details
The standard Pixel 7 comes with a 6.3-inch 1080P screen, slightly smaller than Pixel 6's 6.4-inch display; Google mentioned that the bezels on the latest device are slimmer than the Pixel 6 but the 90Hz refresh rate remains the same. The 7 Pro on the other hand comes with a hearty 1440P LTPO display with a 6.7-inch form factor and 120HZ refresh rate. Google claims that both these devices' displays now come with 25% higher brightness than their predecessors.
Under the hood, we have Google's very own Tensor G2 chipset powering the Pixel 7 series. While the standard Pixel 7 comes with 8GB RAM, the Pixel 7 Pro is coupled with a powerful 12GB RAM. Both devices come with face unlock features on top of an under-display fingerprint sensor. Google has cut some corners with the Pixel 7 as it comes with a 4,355mAh battery, smaller than Pixel 6's 4,600mAh battery capacity. The Pixel 7 Pro on the other hand houses a big 5,000mAh battery capacity. Both devices offer 128/256GB storage respectively.
Both Pixel 7 devices come with a 50MP primary lens and a 12MP ultra-wide lens. While the Pixel 7 comes with a dual camera setup, the Pixel 7 Pro sports a triple camera. The only differentiating factor in the camera setup here is the Pixel 7 Pro's 48MP telephoto lens which is missing in the Pixel 7. The front of the device is a 10.8MP lens for selfies and video calls.
One pretty obvious change here in the Pixel 7 series is the camera bar. While Pixel 6 and 6 Pro used glass to cover the device's cameras coupled with a metal outline, the Pixel 7 series features 100% recycled aluminum with a matte finish. Finally, on the software side, Google has brought some monumental changes. With the special optimization of the Tensor G2 chipset, users can now unblur older/existing photos to improve their quality. The company claims that Night Sight is now twice as fast as the Pixel 6. Real Tone has been integrated into the Portrait and Night Sight modes. A new accessibility feature has also been added to the selfie camera which allows visually impaired people to stay in frame with the help of haptic and audio signals.
Pre-order the Google Pixel 7/7 Pro from Flipkart – HERE