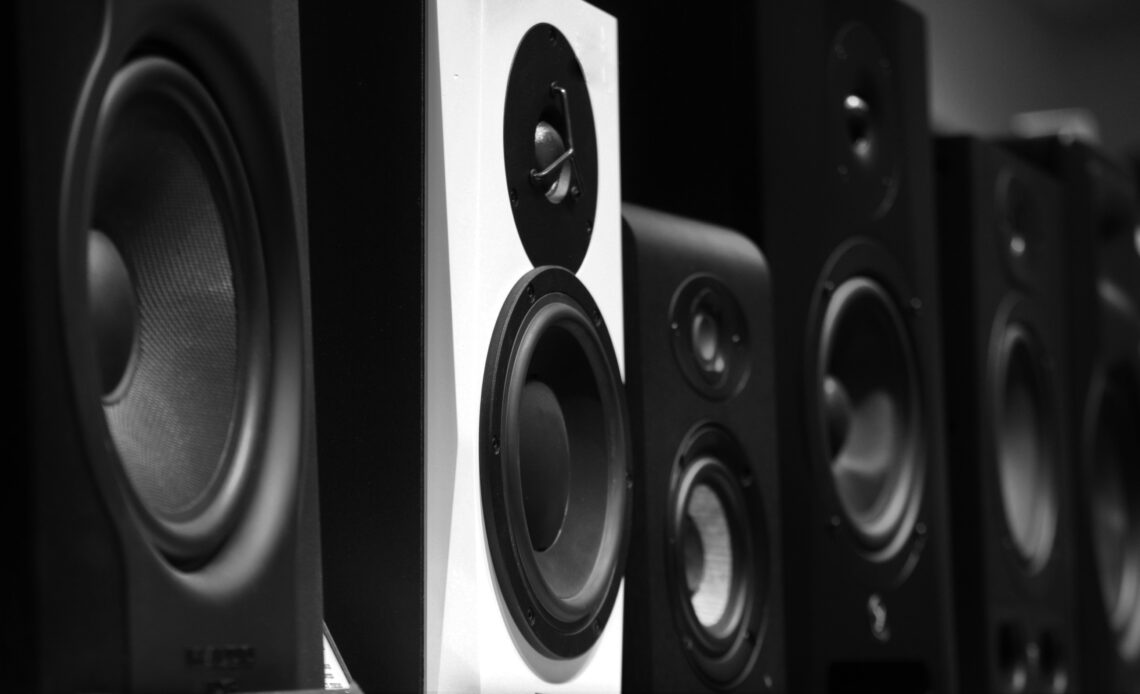 Back in the day, music fanatics used to walk around with a boombox over their shoulders blasting music at full volume. Now, the Gen-Z equivalent of the same is walking around with palm size speakers hooked to the belt loops of people while on treks or casual outings. The point here is that speakers have been an integral part of our culture and existence. Speakers as we know them are as important as the music itself. From way back then in 1876 to the world now in 2022, we owe a big chunk of our entertainment to speakers. 
So, as the eventful 2022 comes to a close, we wanted to have a look at the best speakers this year. Some speakers on this list range from big blocks of pure audio heaven to pocketable sound nirvana! Check out the best speakers of 2022 below – 
Sonodyne Malhar
This wooden speaker is undoubtedly a work of art. Malhar by Sonodyne is a hand-crafted 180W wireless speaker that comes with a Class D high-power amplifier for great clarity and loudness. The company claims that this speaker is its most powerful wireless speaker to this date and we cannot disagree with that claim. The best part about this speaker is that it has a host of connections ranging from USB audio to optical, analogue, and Bluetooth which gives it additional accessibility. It comes with two woofers, two tweeters, and two passive radiators for optimum performance. The Sonodyne Malhar is priced at Rs 37,500. 
180 Watts
2 x 5" Glass-fiber cone woofer
2 x 5" Passive Radiator
2 x 1" Neodymium magnet silk-dome tweeter
Natural Wood Finish
JBL PartyBox 710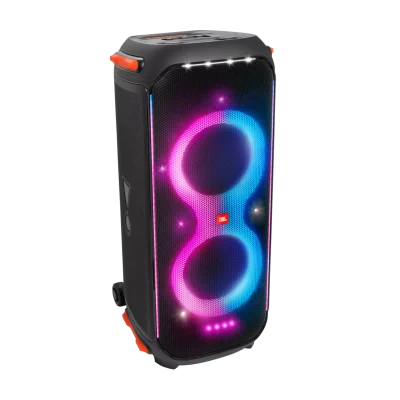 If you're the one who likes to be the life of a party then the JBL PartyBox 710 is the one for you. This powerful 800W speaker comes with Dual 2.75-inch tweeters and 8-inch woofers. The speaker is true to the 'PartyBox' name as it comes with dynamic customizable lights that sync to the music. The lights also feature a starry night effect and flashing c.ub patterns that can be controlled via the PartyBox app. Pool party enthusiasts won't have to worry about accidental splashes as this beast of a speaker also comes with IPX4 rating. The JBL PartyBox 710 is priced at Rs 64,999. 
800 Watts
Convinient portability
JBL Original Pro Sound
IPX4 Splashproof rating
Party Lights 
Sony SRS-XE300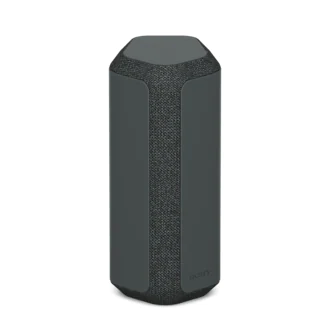 The portable speaker X Series has definitely gained a fan following with its premium quality sound and the SRS-XE300 is no short of a performer if you're looking for a midsize performer. This speaker comes with a line-shaped diffuser that distributes music evenly across. It comes with an IP67 rating making it water, dust, and shockproof. It also comes with quickcharge support and can provide up to 24-hour battery life. The Sony SRS-XE300 is priced at Rs 16,990. 
USB Type-C charging
Party Connect feature
Echo-cancelling technology microphone
Lines shaped diffuser
IP67 rating

Ultimate Ears Wonderboom Portable
People are often looking for speakers with a small form factor in order to carry it around as a daily accessory. This is where the Ultimate Ears Wonderboom comes in as it is a perfect fit for people on the move. This small speaker packs in a number of features ranging from a 10hr battery life and loud sound output. The speaker also comes with exceptional bass for its size and weighs just 420 grams making it the perfect companion for your treks. The Ultimate Ears Wonderboom 3 is priced at Rs 8,994. 
Waterproof
Dual speaker pair option
10-hour battery life
100ft range
Marshall Emberton II
We all love outdoor speakers as they allow outdoor activities to become more fun. If you're an extroverted outdoorsy person looking for a companion then Marshall Emberton II is the perfect fit for you. The Emberton II is the successor to the previously launched Emberton which was the perfect outdoor speaker in its own right. The Emberton II builds upon the already established sound output of its predecessor and only makes it better! The Emberton II comes with two 2-inch full-range drivers, two passive radiators and True Stereophonic which translates to a powerful and premium sound output that is now synonymous with the Marshall brand. Another USP of this speaker is its 30+ hours of portable playtime on a single charge. It also comes with an IP67 rating for dust and water resistance. Marshall Emberton II is priced at Rs 17,499. 
Two 10W Class D amplifiers
Cabinet sealed with passive radiator
Dynamic driver
20 minutes charge for 4 hours of playtime
Bluetooth 5.1