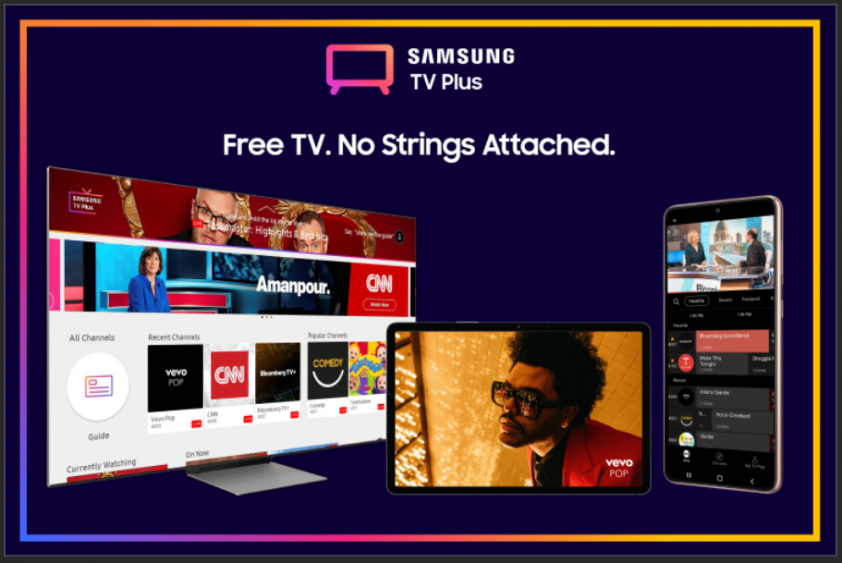 Samsung's free and linear video streaming service that was previously available exclusively on Samsung's TV and devices is now widely accessible on the web to just about anyone.
The South Korean tech giant did not make any formal announcements about its web version. However, it might be a little too late to move into the video streaming coliseum, considering its other streaming rivals have already made a giant leap in the market.  
How To Access Samsung TV Plus Web Service?
To access Samsung's free streaming service, you can visit samsungtvplus.com using any browser via desktop, laptop, mobile, tablet, or any other smart display. The interface lists several channels divided into different genres such as comedy, crime, entertainment, food, game shows, international, kids, movies, news, sports, travel, and more. You can also choose the resolution up to 4K and opt for subtitles depending upon your region and language preferences.   
You don't need to set up any payment option as the streaming service is free of any cost. Samsung launched TV Plus in 2016, and over 50 million smart TVs worldwide now have access to its services. It is available in 23 countries, including Australia, Denmark, Finland, Germany, Greece, and India.  
Competition
Samsung had a soft launch of its streaming service's web expansion and started with zero fanfare. Sang Kim, Vice President of Samsung Electronics, confirmed to Protocol that the company broadcasts billions of minutes every month. Though its reach has been limited to Samsung users, it remains to be seen whether the latest web expansion can add any substantial numbers to its services. 
The company is now in direct competition with other free video streaming services such as Pluto TV and Tubi. Samsung has also added casting support for Chromecast devices, but whether the company plans to make it available as an app on other innovative TV platforms is, again, a mystery!