After chasing his dream with conviction and staunch perseverance at 31, our cover boy Vicky Kaushal is at a good place in his career. It's been the start of an incredible year in 2019 with his breakthrough and larger than life persona in 'Uri' which didn't just strike a chord in the box office rather marked the making of a superstar in the industry. But we would be lying if we say that we didn't see the actor had worked his smouldering way almost about 4 years ago through his cinematic debut in 'Masaan'. The fans have only witnessed cerebral craft considering his work with India's finest filmmakers like Rajkumar Hirani in 'Sanju', Meghna Gulzar in 'Raazi' or Anurag Kashyap in 'Manmarziyaan'.
The actor walks in with his 6 feet tall charisma for our shoot greeting with the most humble smile. As I walk up to him and say 'Hi, I am Krishti Khound from Exhibit Magazine, and I am here to interview you for our cover story.' and he replied with his fathom 'Oh! Surely we will have a long chat then.' And believe me, it was one.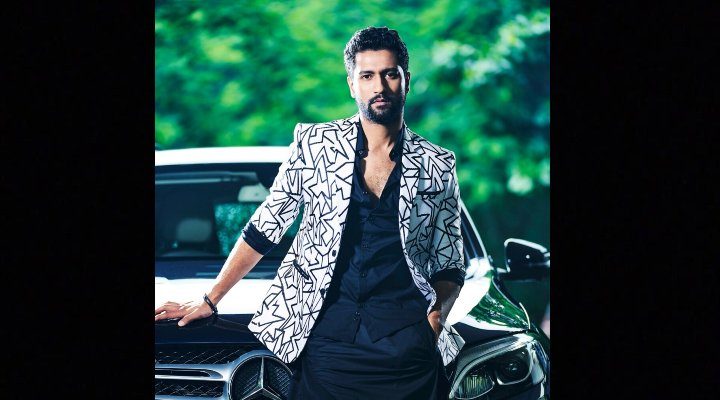 Exhibit:  Your journey from Masaan to Uri of four years in the industry has seen the rise of a maverick star, how do you recall the feeling when you looked at yourself on the screen for the first time?
Vicky Kaushal: The first time I saw myself on the screen was for a film called 'Luv Shuv Tey Chicken Khurana' that I had done much before 'Masaan'. It was just a cameo; a small part where I was in the film for about 2-3 scenes. That was the first time I saw myself on the big screen. And it was awkward (laughs). You're highly critical when you're watching your own work. I never watch my video interviews. I can watch my work or me playing another character but watching me talk about myself? I can't. That is a very weird feeling. The first time I watched myself on the big screen I had gone there with my family and it was not an industry screening, it was a ticketed show that we went for. So it was special.
Ex: Do you remember your first audition? What was that like?
VK: Absolutely! My first audition was for the film 'Bhaag Milkha Bhaag'. It wasn't for Farhan Akhtar's part, but for his friend's role which eventually got heavily edited from the film. That was the first audition I gave after I got done with assisting Anurag Kashyap for 'Gangs of Wasseypur' and started doing theatre. Honey Trehan, the casting director, was very sweet and encouraging. He gave me about 3 hours to try and make me act but I couldn't deliver anything. That night I couldn't sleep thinking that maybe I had taken up the wrong work. I had finished my graduation in Engineering, I had a job letter in hand that I had torn because I wanted to be an actor. And then this is how your first audition goes, where you feel like you don't know how to act. There are so many things you still have to learn. It was really frightening and it's an audition I'll never forget.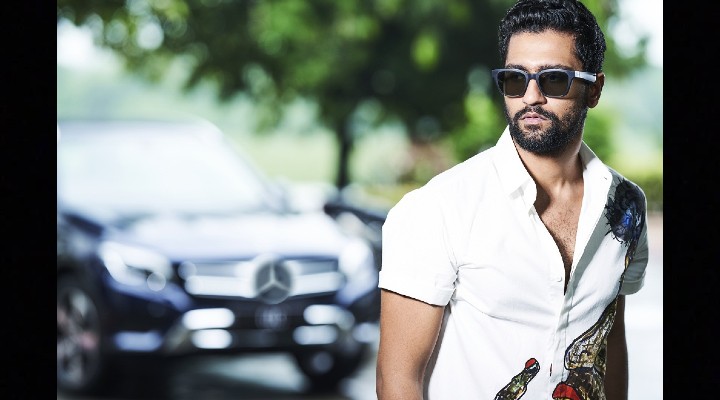 Ex: What was the first time you faced any rejection?
VK: The first audition itself I felt rejected (laughs). What I can remember at this point in time are the rejections I have faced during the audition rounds. I have given a lot of auditions, specifically from late 2011 to 2014. 'Manmarziyaan' and 'Uri' are the only two films that I got without giving a screen test. Apart from that, my selection in a film has happened only after I have given an audition. So yes, I have gone through my fair share of rejections but you don't really take it to your heart or take it in a way that pulls you down. At that time, you're so fragile and tender that an opportunity to work can mean so much.
Ex: Does acting liberate you?
VK: Yes it does, so much that sometimes you are not prepared for it. Acting liberates you, it gives you happiness, it gives you sorrow, it reminds you of your past but the most important thing that it does is that it makes you understand different perspectives. Sometimes you get to know of that perspective by chance in real life but here, it's our job to understand the perspectives of all the characters we play, believe in them, not judge them and then live them. So what happens for me as Vicky Kaushal is that after every experience, after playing every character and being a part of every film, my horizon of understanding the world and people around me keeps extending, keeps getting pushed and that is great for my own evolution, my own growth as a human being. That, I feel is one of the most beautiful things about being an actor.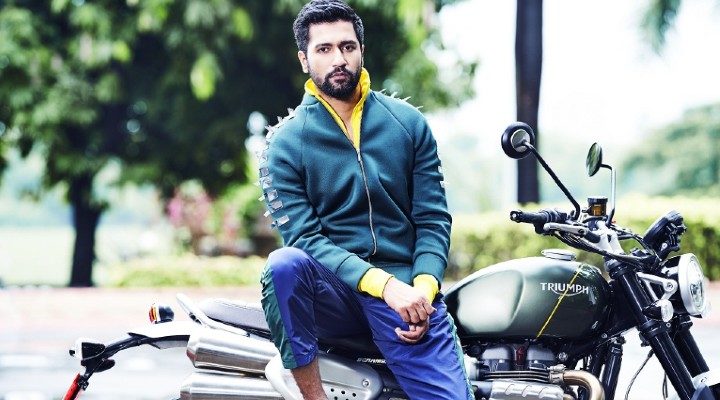 Ex: Did your father's profession play an influence on you when you were growing up?
VK: Not really, my career choices were never dependent on his profession. Maybe subconsciously because I have heard those terms from childhood about films and cameras. I was fascinated by it on a subconscious level because I was active on stage. It was always a hobby that I never really thought could turn into a profession. And how my dad being in the same profession, at least as a technician in the film industry, helped me was that I was never delusional. My reason for entering the industry was not that glitter and glamour because I know the hardships that go behind it. I was prepared for the obstacles and the hardships that were to come my way.
Ex: With an experience of 11 films, you have managed to play diversified characters. What validates your choice of scripts?
VK: I follow my heart. My gut validates my choices. I feel, for any artist especially those who pour their heart and soul into their job, it's very important to really feel a 'yes' about that project. I can't dive into a project with a doubt in my brain or heart. For me, firstly I go by the instinct of me as an audience; if I read something and I really want to talk about it to people who are near and dear to me, it's a yes. If it moves me in a certain way, it's a yes. Then comes the consequent interest in who the director is, who the producers are and where the set up is; all of that stuff becomes secondary.
Ex: Out of the characters you've played on screen, which are the characters that come closest to you?
VK: I think there are two and they are quite different from each other but both were characters I could explore inside me. It would be 'Deepak' from 'Masaan' and 'Vicky Sandhu' from 'Manmarziyaan'. Both, I feel those are two shades I connect to. At some times I connect to the 'Deepak' and at some point, I really connect to 'Vicky Sandhu'. But I don't know when which one comes out but yes, I could understand them.