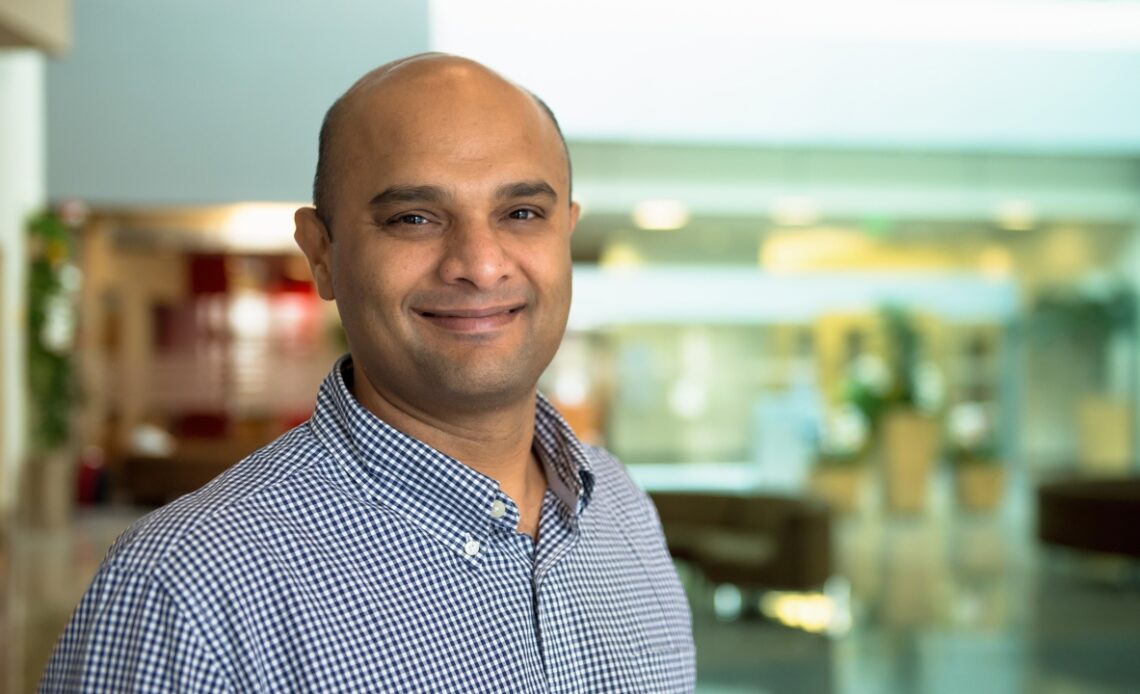 Exhibit: How will technology change the automotive industry in 5-10 years?
Uday Dodla: Electric vehicles (EVs) will become mainstream in the next 5-10 years due to improvements in battery technology and nationwide charging infrastructure. Advanced driver-assistance systems (ADAS) suited for Indian driving conditions will improve the safety quotient of cars. We will see progress in autonomous driving. Advanced cockpit systems will transform the console's look and feel, and AI-driven personalisation will elevate in-car experiences. Data analytics will enable real-time contextual use cases. The same cybersecurity and privacy measures required in every other industry will also be expected of the automobile industry. In addition, technologies such as IoT, AI, and robotics will transform manufacturing in the Auto sector.
Ex: What is Qualcomm's role in the automotive industry, and how has it evolved?
Uday: With over two decades of experience, Qualcomm is a trusted technology provider for the global automotive industry. We collaborate closely with global automakers and Tier-1 partners, who increasingly adopt our diverse portfolio of automotive solutions. In the past, the automotive industry primarily focused on cost-effective manufacturing, supported by R&D and skilled labour. However, the growing demand for intelligent, sustainable, next-generation features is driving advancements to enable more intelligent cockpits, connectivity, electrification, battery technology and autonomous driving, all built on a modular architecture. Automakers are redesigning vehicles' electronics architecture and digital infrastructure, and we are positioning ourselves to be their trusted technology partner in this journey. We want to redefine the automotive and transportation tech landscape with ever-evolving products, technologies, and partnerships in all forms of vehicles – 4W Passenger Vehicles, 2 Wheelers & Commercial Vehicles. We focus on integrating consumer wireless technologies, semiconductors, cloud, and software platforms with technologies such as High-Performance. Edge Compute, 5G, AI and XR (Extended Reality) and adapt them to the Automotive domain. The Snapdragon Digital Chassis platform encompasses all these advanced features envisioned for the future car.
Ex: Can you tell us about any specific projects or collaborations Qualcomm is working on in the automotive sector?
Uday: We are working with players across the automotive ecosystem to build connected and intelligent vehicles. For instance, the recent Tata Nexon EV MAX and the Harrier and Safari are powered by our Snapdragon Digital Cockpit platform, as are Mahindra & Mahindra's Scorpio N and XUV 700. We have invested in Ultraviolette Automotive through our investments arm, Qualcomm Ventures. The investment aims to enable the startup to scale up its presence in India and expand into international markets. We power the Smart Clusters on the OLA Electric S1 & S1Pro and the Ather Energy 450X scooters. Outside India, we have collaborated with Renault's dedicated electric and software company, Ampere, and are working towards co-developing a centralised platform architecture for software-defined EVs powered by the Snapdragon Digital Chassis. Qualcomm also works with BMW, which focuses on the joint development of next-generation autonomous driving technologies. Our Snapdragon Ride Platform, developed for advanced driver assistance systems (ADAS) and automated driving, also powers a fleet of vehicles by GM. Globally, we have entered into a definitive agreement to acquire Autotalks to enhance the safety quotient of C-V2X (cellular vehicle-to-everything) solutions. Vehicle-to-everything (V2X) communication technologies are increasingly important as they become critical sensors for automotive safety systems. Autotalks' V2X safety solutions will augment our Snapdragon Digital Chassis product portfolio. We are collaborating with Salesforce and Visteon to develop a new intelligent, connected vehicle platform and a next-generation digital cockpit.
Ex: How do you see 5G technology impacting the automotive industry, and what is Qualcomm doing to prepare for this shift?
Uday: The high speeds, low delays, and enhanced connectivity of 5G will help improve vehicles' safety and efficiency. 5G will be the foundational platform for developing connected vehicles, autonomous driving, and intelligent transportation systems. It will enable better traffic management and allow vehicles to communicate with each other, pedestrians, and the smart infrastructure nearby. The integration of C-V2X technology with cellular connectivity will enable advanced alerts and driver assistance, significantly improving driver safety. We recently announced the Snapdragon Auto 5G Modem-RF Gen 2 – our most advanced automotive modem-RF system. As 5G networks spread and strengthen across the country, we will see more and deeper collaborations between players in the automotive ecosystem.
Ex: How do you see the relationship between tech companies like Qualcomm and traditional automakers evolving in the coming years?
Uday: As car electronics evolve towards a Software Oriented Architecture and include aspects such as autonomous driving, and advanced cockpit systems with high-speed connectivity, there will be increasingly higher engagement between automakers and technology providers such as Qualcomm. While we work closely with our Tier-1 partners, we are seeing a shift among the automakers to have more direct conversations with technology companies to keep up with the fast pace of technology innovation. We have seen that automakers are willing to invest directly in platforms and create customised experiences for their loyal customers in-house. Rather than approaching opportunities on a component-by-component basis, we offer a comprehensive digital chassis solution aligned with most automakers' long-term strategy.
Ex: Finally, what message would you like to convey to consumers and industry professionals about the role of technology in the future of the automotive industry?
Uday: Technology is transforming the way vehicles are built, operated, and maintained. And the pace of this transformation is constantly increasing. Historically, a good car design ensured good mileage and easy maintenance. Today, it is about designing user experiences, and that's where technology comes into play. In the years and decades ahead, cars could become a part of massive, wirelessly connected technology platforms. We need to look at technology's use and development through that lens.
Ex: Your insights on the future of mobility in India?
Uday: The demand for generative AI models is experiencing rapid growth. Models like ChatGPT, Stable Diffusion, and DALL-E have already garnered millions of users within a short span of time. These groundbreaking technologies are poised to revolutionise automotive user experiences. AI-enabled cockpits, informed by vehicle-related data, can offer highly personalised interactions. In-vehicle digital assistants can enable drivers and passengers to stay connected on the go. Enterprise APIs further allow third-party service providers to integrate their offerings, extending customer relationships into the vehicle. In India, we will surely see vehicles with 5G-enabled digital cockpits driven by a high-performance edge platform in the not-too-distant future. With their intuitive experiences, interactive displays, high-definition maps, advanced augmented reality displays, intelligent AI capabilities and smart navigation systems, these vehicles are set to alter the landscape of the driving experience in India radically.