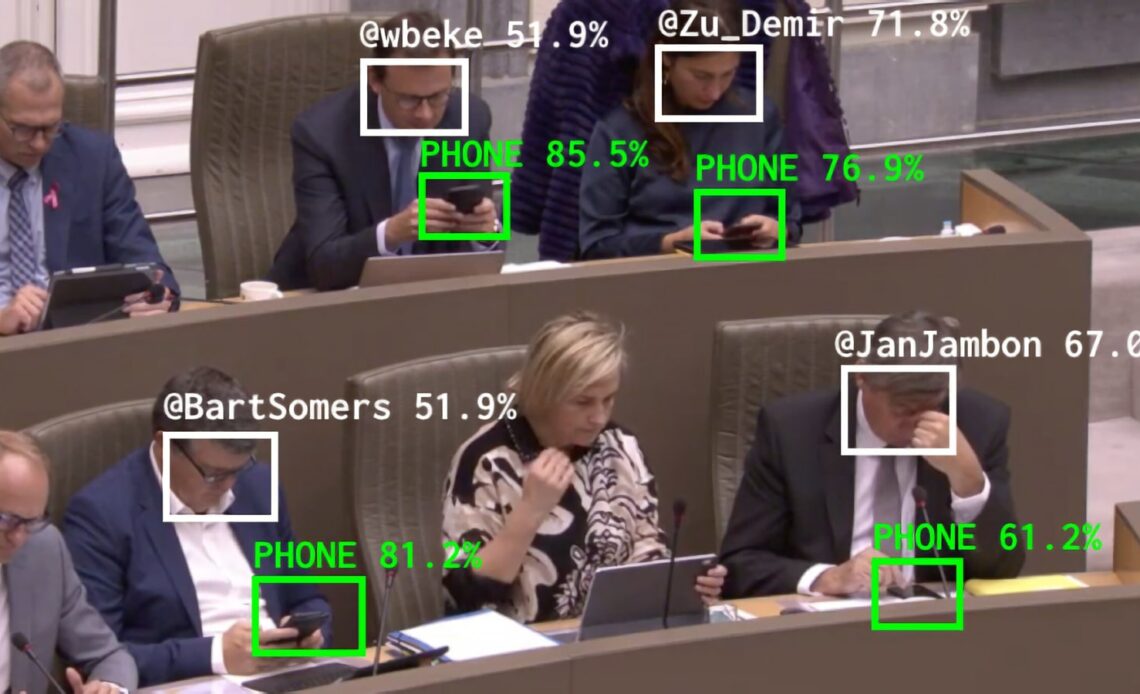 Frank Underwood always used to have files on politicians on his Mac. But what if he gets to know that someone is tracking him. Well, one cannot change the storyline of "House of Cards," but the way artificial intelligence is expanding its horizon, politicians do need to be scared. An AI model has come to the floor that can assess how anyone (especially politicians) is using their smartphones in the middle of the sessions. If you think you want privacy in the public domain, think again. Because AI can bamboozle your privacy for sure. So, next time be aware and vigilant in the meetings like the one who presides and convenes them can provide remarks for the same. This Exhibit article will satisfy the geek in you and let you know what artificial intelligence tool Flemish Scrollers is all about.
Artificial Intelligence Tool Flemish Scrollers
Italy may have broken many Belgian hearts in the Euro 2020, but Belgians never stop producing something that can be worth it. Flemish Scrollers is an artificial intelligence tool developed by a Belgian Developer, Dries Depoorter. This technique checks how much time a politician gets distracted by their small but most usable gadget – smartphone. The language used to make this methodology is Python. The tool, when it came live, has started to attract many eyes. The news about the same came out through Twitter, where it showcased a video of one of their parliamentarians, Bart Somers, thought to use in the middle of the session.
How does this tool work?
A nerd Python developer might have understood how things are going on. But if you don't even know the 'P' of Python, here's a chance for you to have a nag for technology and understand in the most layman manner. Basically, Senaat (Belgian Parliament) goes live on YouTube. Now, the Flemish Scrollers (a Python application) has inducted a YouTube API code. Through this code it tries to assess the live video feeds through small buffers. During this, this tool tries to track face recognition and hand movements. After training the tool for a long time, this AI model has learned what is in the hands of legislators. The amount of time of the video feed in which the legislators' hands on their smartphones gets collected. Once evaluated, it can provide the time in percentage about the person who was using their smartphone.
The potential of Flemish Scrollers
In a nutshell, Depoorter's new artificial intelligence tool, Flemish Scrollers, can become the new norm of working culture soon in the future. Gone were the days when people came out on the roads to ask for rights, among which one was privacy. Little Tommy has to understand that privacy will not be in their hands if this AI tool can enhance its scalability. Many businesses can induct this tool in their ERP and CRM applications to track their workers' performance. Even during the meetings, this tool will help you to know who is showing that top-notch awareness. Hence, it will be too early to predict what Flemish Scrollers can achieve.