Just a few years ago, people used to walk around malls-showrooms to gaze at luxury watches, some of them were secretly saving money to buy one of the watches, and then the real gangster arrived, in the form of Smartwatches and changed the world of wearables. 
With every new launch, their popularity increases, be it fitness or a style statement, and people started looking at smartwatches more than ever since but buying a smartwatch that suits you the best is still a headache. And that's why I've come up with five things you need to know before buying a smartwatch! Roll it out before you spend your hard-earned money on them.
Phone Compatibility & Operating System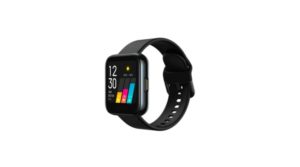 All the smartwatches are designed to serve as companions to a smartphone, but compatibility plays a significant role in choosing the right one. For example, if you're eying for an Apple smartwatch, you should know one thing: Apple Watches only works with iPhones.
So, the first thing you should check is whether the smartwatch you're planning to buy is compatible with your existing smartphone or not. Furthermore, you should know, there are mainly three types of OS in smartwatches:
WatchOS, which is the operating system used only by the Apple Watch.

Tizen OS, which runs on Samsung Galaxy smartwatches.

WearOS, which belongs to Google and supports Android as well as iPhones devices. To know whether your smartphone is compatible with WearOS, just go to

g.co/WearCheck

from your smartphone browser.
WearOS by Google works fine with smartwatches from Fossil, LG, Huawei and others. Notably, it works well with iPhones too, but with limited features only. Bottom line, Fitbit smartwatches are also compatible with both Android devices and iPhones.
Display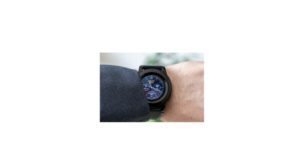 In our eyes, an average wristwatch enhances into a smartwatch when it substitutes its familiar face and routine hands with a touch screen, and for that matter, the display becomes a crucial factor. 
Most smartwatch makers use a colourful LCD screen or AMOLED display, which let you access photos, apps and other content in more elegant colour and tend to be livelier but shortens the battery life. Meanwhile, OLED displays are found in the Apple Watch as well as in the Samsung Galaxy Watch. Some smartwatch makers use OLED displays instead of LCD; it obviously increases the price but unloads an extra weight from your wrist.
Battery Life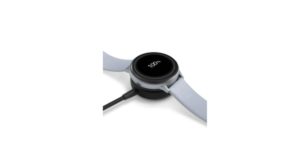 A Smartphone's battery is an essential feature one should inspect before buying a smartwatch as battery life still remains one of the biggest complaints about smartwatches. However, smartwatch makers are trying hard to develop the solution and improve the devices' efficiency; I hope they'll soon come up with a good one. 
Most Apple Watches and WearOS devices last for two days, while other smartwatches can last five to seven days, but they usually have fewer features and lower-quality displays. So, analyze your everyday usage and basic needs along with battery consumption, then decide which one is better for you.
Features
Preferring a touchscreen smartwatch over a touchless one ultimately depends on one's choice but opting for a touchscreen has its limitations, as it can be difficult to select items on a smaller touch display. Apple smartwatches land with a dual approach, as they provide a touch display, a digital crown and a side button on the right side, which makes them one of the most relevant watches. If you're buying a smartwatch with WearOS, then be prepared to spend some extra time swiping to get to other apps. 
Some smartwatches can serve as an extension of your phone, while the rest are marketed as health-focused devices, like the Fitbit Versa 3 and Samsung Galaxy Watch Active 3. If fitness and daily activities are on top of your list, you should look for which smartwatch offers a heart rate monitor, GPS (to track your runs), and sleep monitoring features. 
Furthermore, look for customized and pre-loaded apps to get the most out of your smartwatch. However, keep in mind that using GPS will have a substantial impact on battery life. Many smartwatches have NFC chips inside, which means you can use them to pay for your things; Apple has Apple Pay, whereas WearOS has Android Pay (only available in a few smartwatches). Also, Samsung has its self developed mobile payment system, Samsung Pay, which works on all of its newest models; consider all these features before buying a smartwatch.
Most smartwatch makers offer a customization option, choice of straps and swappable bands to keep you updated with fashion and style. For example, Apple smartwatches allow you to choose your preferred dial shape, band colour and face colour before purchasing. 
Watches like the Apple Watch Series 4 or later offer a fall detection feature, where if the watch senses you take a hard fall and don't get up, then a pre-selected person and the emergency services will be informed automatically, caretaker at your wrist.
Pricing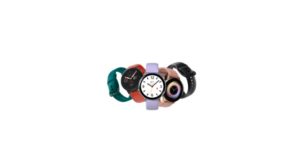 The best smartwatches generally cost between ₹25,000 to ₹45,000, while mid-range smartwatches cost between ₹10,000 to ₹20,000. With high price comes advanced fitness, music and communications features, and some of them come with onboard GPS, music storage, and NFC, which budget devices generally lack. 
If you're looking for an entry-level smartwatch, companies like Realme have a very affordable smartwatch range that starts under ₹4,000. Also, Boat is coming up with its Xplorer edition, which offers plenty of features on a pocket-friendly budget. Ultimately, everything depends on your preference, choice and, of course, the budget.