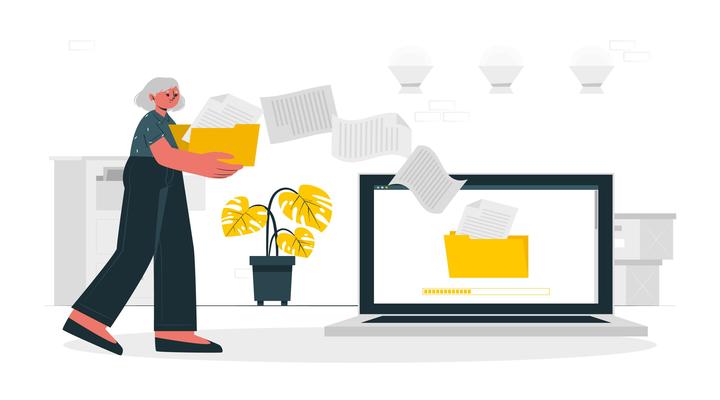 Imagine you are using your smartphone. And, suddenly, there comes a technical snub due to which you lose all your contacts and data. What will be your first reaction? Well, there's no way to blame Thomas Gabriel as that was a fictional character in Die Hard 4 (Live Free or Die Hard). So, before taking out your list of curses and slang languages, all you need is some resilient solutions or a way out through which you can restore and recover the lost data. A person claiming all these statements can get a tag of being insane from you, but hey, wait! It's possible. If it's Android Smartphone, you can stretch your legs and get back into your peace mode without taking any antidepressants pills. This Exhibit article is all about Android smartphone data recovery using iMobie's DroidKit. 
How can iMobie DroidKit recover lost data?
DroidKit is the last resort or automated external defibrillator for Android smartphone users that can even bring dead phones to life. DroidKit is a software application that scans your device and virtually connects to your smartphone. When it comes to data recovery, DroidKit has a solution named the Quick Recovery technique. Next, it tries to assess what could be the important data that you want to retrieve. Through this, there's an assurance that you can get back 13 types of data. These data can be in the form of WhatsApp chat, pictures, phone contacts, messages, and many others. 
Step-by-Step Guide for Android Smartphone Data Recovery
Through your PC, launch a web browser.

On the address bar, click on the link – 

https://www.imobie.com/droidkit/

.

Select the Free Download option to download the DroidKit setup.

Once downloaded, run the setup file for installation (ensure that an application icon gets created on the Desktop). 

After the installation gets completed, double-click on the DroidKit icon to start the application.

Connect your Android smartphone using a USB cable.

After DroidKit finds your data, go to the menu section present on the left side of the application and select the option "Recover Lost Data" or "Extract Needed Data."

Give permissions that DroidKit asks for and let it make a recovery for you.
Benefits
The best part about iMobie's DroidKit Android tool is that it does it in an organized manner when it starts extracting lost data. Hence, you don't need to go for any kind of arrangement or ordered formation as it eases the entire process. DroidKit can help you retrieve data from crashed phones and SD cards that got formatted due to any mistake. So, if you just met an accident with your smartphone completely in a tarnished stage, don't panic. Apart from this, DroidKit lets you have a deep recovery mode. This methodology is based on NO-DATA-LOSS technology, where there is a high success probability to regain lost data. So, next time if you want to go for Android smartphone data recovery, all you need is DroidKit.