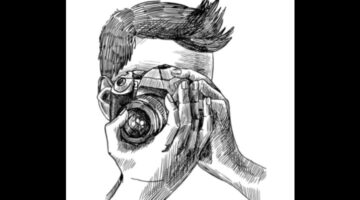 With the innovation in technology, capturing photos has become our daily necessities. Any great camera can make an ideal companion, but there are certain factors to look that make camera ideal for travel. Sometimes depending on your smartphone camera for long-range shots is never a good idea. Therefore, cameras come in different forms, those include DSLRs, action camera, compact digital cameras. All of them offers a different type of features and capabilities for different types of environment.
>> SIZE AND PORTABILITY
Perhaps the size and portability are one of the most important features of a travel camera. No one likes to carry a bulky camera while on a travel. A bulky camera can be difficult to manage and there might be a great chance of damage. To tackle the issue, the compact camera form factor would be the ideal choice.
>> FLEXIBILITY/DURABILITY
Travel photography comes with its own challenges. Waterproof cameras that can capture underwater shots; shockproof cameras that can survive a drop from a cliff. But, those so-called travel cameras always sacrifice one of the important criteria, the image quality. Best cameras are those that are flexible enough to be used effectively in multiple situations with great image output.
>> MEGAPIXELS
It's a common assumption that more megapixel can make the images looks better. This isn't true, but that depends on size of the sensor. However more megapixels on a large sensor will give you the highest detail and allow you to crop without losing quality. The best travel cameras need to have great image quality for those once in a lifetime sights you see on a holiday
>> WIFI/BLUETOOTH SUPPORT
In today's generation, sharing travel images becomes an important part of our social life. While most cameras can't share images on your favourite social sites, but they do come equipped with Bluetooth and WiFi support, allowing you to transfer your photos instantly to your computer or smartphone.
WHAT DO YOU WANT TO CAPTURE?
Before you invest on the best travel camera, you must first list down your requirements. Every camera has its own strengths and weakness. While some camera offers superzoom, other offers waterproof and rugged-proof. It's all depends on your needs. I've tried to whittle down all the many choices out there to a few solid options, based on my real-world experience.
1. GOPRO HERO6 BLACK
The GoPro Hero 6 Black is undoubtedly the best action camera on the market and my personal favourite. GoPro can capture insane high-quality images even when you are a speeding motorbike, thanks to its Electronic Image Stabilization(EIS). This travel camera shoots insane ultra HD videos at 60 frames per second and has a huge range of accessories that can mount your GoPro to pretty much anything.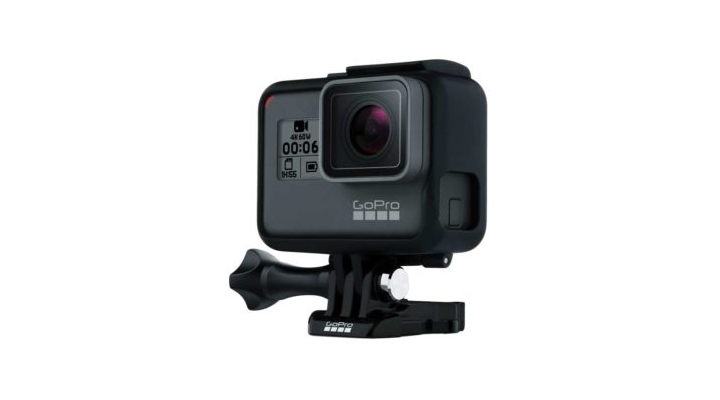 2. SONY RX100 MARK V
The Sony RX100 Mark V is my favourite point & shoot camera. This powerful compact camera can simply take sharp photos and video. We can also call it a "Professional" compact camera. The camera module has a built-in Zeiss lens with a f/1.8 aperture, allowing more light to enter into the sensor and no visual noise, even in extremely low-light situations. The camera is compact and lightweight, which is a big plus for travellers hiking up on a mountain or travel around a busy city street.
3. FUJIFILM X-E3
The Fujifilm X-E3 is lighter than many other mirrorless cameras. The X-E3 has a 24-megapixel APS-C X-Trans III sensor and the X-Processor Pro image signal processor. The 3.0-inch LCD monitor is touch-enabled which supports the conventional "Touch Shot", "Touch AF" and "Focus Area Selection" capabilities. It can track moving subject and capable to record up to 4K video using the X series famous Film simulation modes.