Travelling is all fun and games when you're a kid or a teenager. Most of your care is taken by a concerned parent or guardian or teacher (on a school trip) for you to have the best time of your life when on a trip. But things are not the same anymore now that you're an adult, are they? A day before traveling is filled with a number of chores you'd rather avoid but gotta do it anyways and still miss out on a few things! Trust me, we've all been there! 
The butterflies of landing in a new destination can soon become a nightmare if things go south. While I definitely do not wish any of these upon any traveler, it is important to note the things that could go wrong during a vacation trip. We make our way to a much-needed holiday after hustling our months away at work and it's heartbreaking if things go wrong, especially in a different country if you're traveling across borders. Below are some things that COULD go wrong during your next trip: 
We know getting reliable transport in any big city in India itself is a challenge, let alone in any international country. It doesn't matter where you are around the world, transportation is not perfect. Be it not being able to catch a cab or missing out on reroutes not shown on smartphone maps, there are a number of things that can go wrong in transportation. You can plan out every little transportation need and something could go wrong as it is largely out of our hands. One way to minimize any damage from a possible transportation problem is to plan ahead of time. Be flexible with your transportation and do not fixate upon one mode of travel. If your booked cab fails to reach you on time, a bus or a train could help you out. Knowing who to contact if your train is canceled or you've missed a bus is also important as you would not want to sit worried in a foreign country. 
Gone are the days when vacationers would have to sign traveler's cheques in order to make purchases on foreign land. Currency exchange has become much easier over the past few years but each country has its own process of currency exchange. Getting acquainted with the system beforehand would make it far easier for you. Just walking into a country with a load of cash hoping you'll get it exchanged easily is not a tactic I'd like you to take. Whereas, walking around an unknown country with a wad of cash can also attract trouble. Before traveling to a different country, make sure you know all the rules and regulations of currency exchange. Some banks will also exchange your cash if they're ahead of time.
Dialing 100 on your phone when you're in New York and need urgent assistance is not going to help you in any way. While we all hope to have a positive trip when we travel, it is better to be prepared for any outcome cause the last thing you want to go through during an emergency is to feel deserted and helpless. One should definitely get acquainted with all the emergency numbers of the country you're visiting. If there is a language barrier, one thing that could come in handy is having the number of your country's embassy or consulate. Your embassy can help you communicate with the local authorities and help you get medical or any other required assistance. 
Trust me, you do not want to fall sick when you're traveling. While the majority of that is not in our hands, it is surely important to be prepared for sickness. Heat exhaustion, altitude sickness, food poisoning, etc. are some of the most common illnesses which affect people while on a trip. While all the common illnesses are usually resolved in a day or two, it is a day or two you would not want to miss. So, if you're climbing a mountain for your holiday, make sure you drink plenty of water and eat light meals. Take a few days to get adjusted to the high altitude before challenging your body. If you're in a place known for its outlandish cuisine, stick to your staples as you do not want to get food poisoning. Whereas, if the adventurer in you takes you to a hot place, make sure to cool your skin down by spraying cold water on yourself, also, make sure to stay out of direct sunlight from time to time.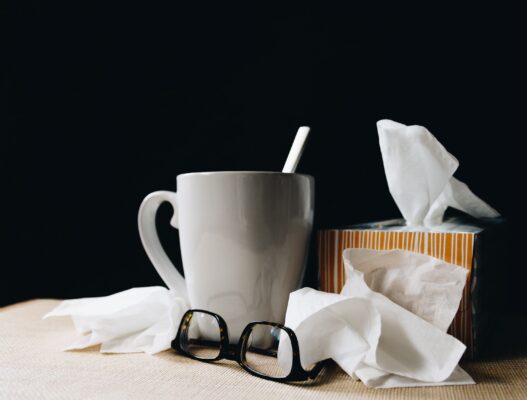 The final mention in my list has to be for the airport. One of the most annoying factors of air travel for me is the weight limit. Why put restrictions on me when all I am trying to do is bring an entirely new wardrobe from Italy? But it is what it is. You firstly need to pack light while leaving for your trip as you do not know what you'll bring back from there. Getting distracted at the airport is yet another issue. I get that the duty-free alcohol is tempting but missing a whole flight cause you were busy checking out your favorite wines is outlandish. Your airline can also sometimes lose your luggage which is a nightmare. Failing to carry any important documentation could result in you staying back while your family boards the flight to Paris. 
Ultimately, there are a number of things that could go wrong on your next trip. But instead of making those elements a deciding factor for you to go on a vacation or not, I advise you to preplan. Planning your trip beforehand to the most minute detail can surely be tiring or 'overdoing' for some, but it saves you from a lot of trouble. In conclusion, even if you end up not caring about any of the things mentioned above, just make sure to have emergency numbers handy as you never know what happens. As they say, "Expect the worst and hope for the best".