CES is the most influential tech event globally, and just like ordinary people await a new year, tech enthusiasts wait for the CES event, which offers them a head start to begin the new year on a good note. The 2022 edition unveiled numerous out of the box products for which it has been known since its inception. Due to the ongoing Covid situation and fear of new variants like Omicron, many publications (including us) were unable to attend the CES 2022 physically.
However, the technology came in as a rescuer, as most of the publications preferred to participate in the world's largest electronics expo remotely, making the show kind of Hybrid. The event was vast like always, but we've mustered up the things in categories and top picks to make things easier for you. The 52nd edition of the event spotlighted the latest innovations from leading companies such as Google, Qualcomm, Sony, Samsung, LG, BMW, and many more.
Top TVs at CES 2022
CES is known as a battleground for TV makers, and every year the show floor looks packed with several top-notch TVs, and this year was no different. Amongst the top TVs revealed at CES, the one that grabbed our attention was the Sony A95K QD-OLED, world's first consumer QD-OLED TV which can display the full spectrum of colours even in the brightest settings.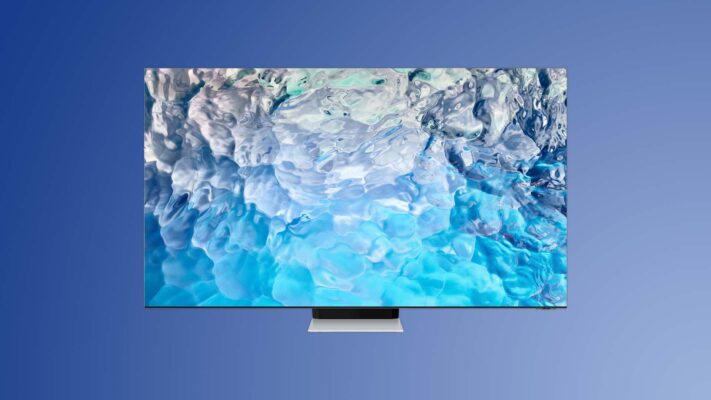 Though, the display panel of A95K is made by none other than Samsung. We expected Samsung might come up with QD-OLED 4K TV, but the South Korean tech giant had other plans. Samsung launched its 65″ QD-Display TV with quantum dots that combines a groundbreaking new QD-OLED display. The decision went well as the TV won the Best of Innovation award at CES 2022.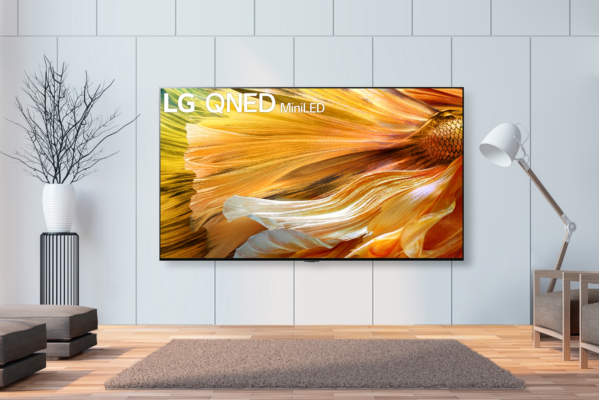 Besides Sony and Samsung, LG TVs were the ones that held our attention. The company presented a number of 8K and 4K OLEDs, several new QNED mini-LED TVs, and even a MicroLED TV at CES 2022 to compete with its rivals. Along with these companies, Panasonic announces a sound-focused OLED TV to attract all the audiophiles out there.
Top Laptops at CES 2022
CES 2022 introduced several new top-notch laptops, which means the year is going to be a busy one in terms of laptop launches. The 2022 event of CES witnessed a vast number of laptops with full-HD (1080p) webcams, thanks to the work-from-home culture. The event also became a launching platform for new components like Intel (12th Gen CPUs) and Nvidia (GeForce RTX 3070 Ti and 3080 Ti laptop GPUs).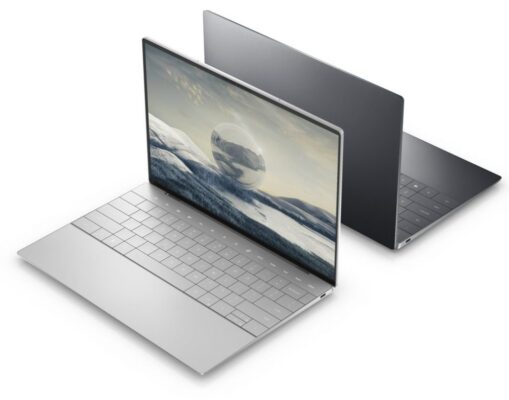 Design is the first thing we notice when looking at the techie things, and Dell XPS 13 Plus is something else in terms of design. The futuristic laptop has a remarkable design, decent specs, and it directly competes with the MacBook Air lineup. The minimalist laptop comes with the OLED touchscreen option and offers snappy performance, making it more premium than ever.
The next one on the list is Acer Predator Triton 500 SE, which has a roomy 16-inch high-refresh display, and it comes with 12th Generation Intel Core i9 processors and Nvidia's GeForce RTX 3080 Ti GPU. The top tier gaming laptop offers a 2,560 by 1,600 pixel resolution, a 240Hz refresh rate and a wide-colour-gamut panel with 550 nits of brightness.
TCL, a company known for its TV's launched itself in the laptop industry with its first laptop called the TCL Book 14 Go. The Windows 11 laptop is packed with 12-hour battery life, 4G LTE connectivity, and a Qualcomm Snapdragon 7c platform. The entry-level laptop offers a 720p video camera, 4 GB of RAM and 128 GB of built-in storage and stereo speakers, along with a built-in microphone.
Top Audio Gears at CES 2022
CES is not all about big players; sometimes, a few underdogs create hype and amaze everyone. One such company is Noveto, which launched the N1 3D Audio Smart Speaker, a device with built-in Alexa intelligence and Noveto's proprietary innovative audio beaming technology. The speciality of N1 soundbar is that it offers spatial 3D audio, and only the listener can hear the music.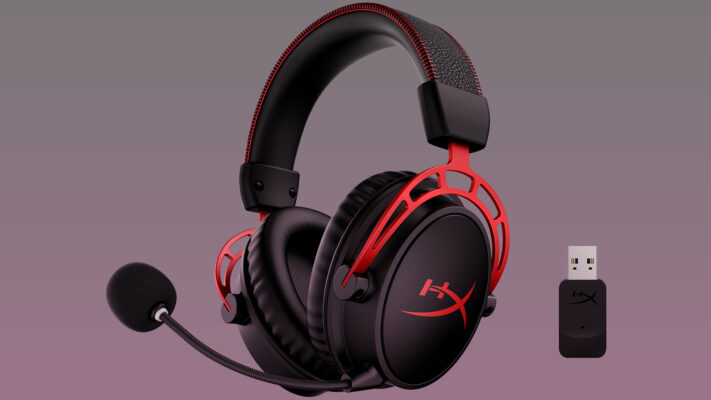 HyperX Cloud Alpha is one of the most favourite headphones of gamers, and CES 2022 unveiled the wireless version of it with a massive battery said to last for a whopping 300 hours of use, which means you don't have to worry about charging anymore. We're not sure whether 300-hours is a marketing strategy or not, but even if it works 50% of what is promised, it would be a great move.
If you're one of such people who own an iPhone and an Android phone but find it challenging to carry different earbuds for each of them, Belkin has something for you in-store to make your life easier. Belkin launched Belkin SOUNDFORM Immerse Noise-Cancelling Earbuds at CES 2022, which has three mics to shush the world and 8 hours of playtime for the earbuds plus 28 hours in the charging case.
Top Car-tech at CES 2022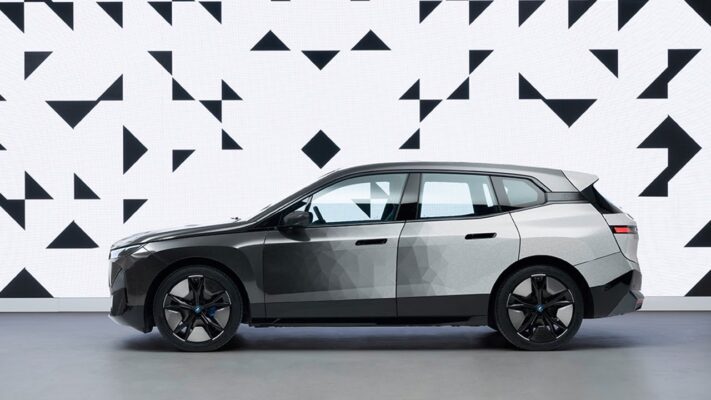 BMW knows how to cure boredom, and that's why they created a colour-changing car, to keep us sane from the boredom of having one coloured vehicle. The BMX iX fully electric car debuted at CES 2022, and it has body panels made from E Ink displays. The vehicle comes with luxurious features, an elegant design, and an impressive estimated 450-480 km range.
Following the footsteps of EV culture, Sony introduced their all-electric vehicle, Sony Vision-S-02. The company stated in a blog post that they will establish an operating company, 'Sony Mobility Inc.' in the spring of 2022, which means Sony could take on Tesla with its EV's. The car allows you to play PlayStation games through a remote connection to a console at home; what more could you ask for in a car?
Top Wearable at CES 2022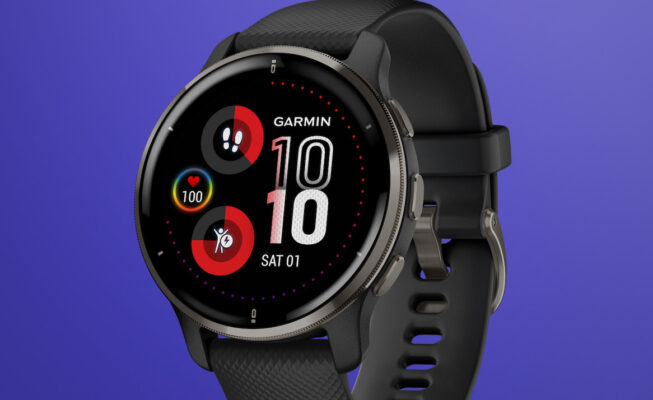 CES 2022 was marked as a launching platform for many wearables, but only a few exciting launches stayed with us even after the event. The subtle looking Garmin Venu 2 Plus was launched at the event, an updated version of the Venu 2. The watch is compatible with Siri, Google Assistant, Bixby, and it is the first Garmin watch with a microphone, allowing you to make and take calls from the wrist.
Along with the Venu 2 Plus, Garmin launched a minimalist looking Garmin Vivomove Sport, which comes in various colours, has a five-day battery life, and offers plenty of fitness and health tracking features. Besides Garmin, Skagen launched a special limited edition version of Fossil gen 6 X Razer with three unique watch faces. It has a 1.28-inch AMOLED display, Snapdragon Wear 4100+ and 8GB of storage.