The past two pandemic years have exposed our vulnerability and dependence towards technology, while revealing many seams and holes in the system. As we slide down to 2022, here's five of the disasters we witnessed in the digital and technology world in the year 2021:
JioPhone Next 
JioPhone Next was problematic to start with. The device offered PragatiOS, a rebranded version of Android Go, and was expensive for the audience that it intended to serve. Jio has a known history of undercutting competitors on mobile data packs at low prices. But when it came to the JioPhone, the company had a hard time convincing the first-time smartphone users to buy the device at a whopping price of Rs 6,499. It's safe to say that the phone did not create any buzz and went away as silently as it came.
Meta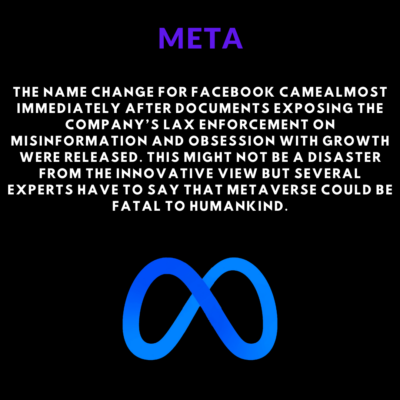 Facebook's name change came after a whistleblower dropped a trove of documents, exposing the company's misdeeds and its obsession with growth. Facebook tried to rebrand itself as a metta-verse company that is probably going to shape the future. Metaverse as a whole is not a failed concept, but rather, scary and disastrous, since it will put everyone in a simulation. I really can't understand why anyone would want to create a virtual version of themselves and buy things that just don't 'exist'?
NFT
NFT or Non Fungible Token are intended to be unique digital identifiers. It's main objective is to make digital art scarce by making one copy the 'original copy'. The digital copy is then sold like a traditional art piece at a way higher price than what a copy would have been sold for. In many cases, artist's work gets used without their permission and this blockchain oriented transaction is quite hard to follow.
5G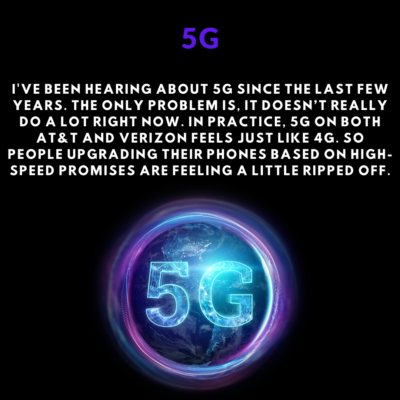 5G is hailed as the next big thing and promises to deliver data at breakneck speeds to all our devices. The problem is, it doesn't do a lot right now. There are companies that are promising to deliver the 5G network and mobile phones now come with bands supporting 5G, we have a long way to go before we finally start witnessing the speed that 5G promises. 
Grand Theft Auto Definitive Edition
For us, GTA means childhood. We have grown up on this game and have got exceptional love for the same. But when studios pick up old games and make them compatible with new consoles for quick cash, it often falls flat. When Rockstar dropped the 'definitive edition', things seemed more than a little off. Gamers were expecting modernized graphics with increased realism, but what they got was a bizarre fusion of high-gloss textures and awkward, ugly character models. It was filled with so many bugs and glitches and was so disappointing that the company was forced to publicly apologize.