The annual tech extravaganza, Google I/O, is just a stone's throw away. The tech event brings the launch of the much-awaited Pixel 7A, Pixel Fold and maybe Pixel Tablet. Although the event primarily caters to developers, Google never fails to hold a keynote speech to reveal the latest and most innovative technologies that will soon be at the fingertips of consumers. Here's everything you need to know about when and where to stream the event and a sneak peek of what to expect.
When?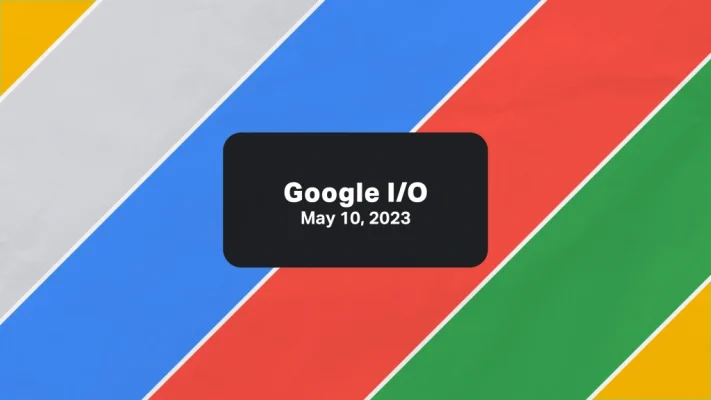 The main attraction of the Google I/O 2023 event is the much-anticipated keynote, which is set to take place on May 10th, 2023, at 10:30 PM Indian Standard Time (IST), 1 PM Eastern Time and 10 AM Pacific Time. Google CEO Sundar Pichai will deliver remarks at the event, which will be held in person at the Shoreline Amphitheater in Mountain View, California, with a small live audience in attendance. 
Where?
If you are eager to watch the Google I/O keynote, you can catch it live from various sources, such as Google's official website and YouTube channel. In case you missed the live broadcast, don't freak out! The recorded version will be available on YouTube to catch up on at your convenience.
What to expect?
Pixel 7A
The highly anticipated Google Pixel 7A has been making rounds in the rumour mill for several months now, and the device will likely be announced at the upcoming I/O event. Recent leaks have revealed a new sky-blue colour option as well as the packaging the device will come in. In fact, someone even managed to get their hands on the Pixel 7A back in March.
According to rumours, the Pixel 7A is expected to come with notable upgrades, such as a Tensor G2 chip and an upgraded 64MP primary camera with a 13MP ultrawide camera. In a first for Google's budget-friendly A-series devices, it may also launch with a 90Hz refresh rate and support for wireless charging. However, these upgrades may come at a cost, as rumours suggest it could be priced at around  ₹45k to 50k.
Pixel Tablet
Google fans have been eagerly anticipating the release of the Pixel Tablet for a while. After the initial unveiling of the Android-powered tablet at the 2022 I/O conference, leaked images showed a design that didn't quite measure up. However, recent leaks suggest that the Pixel Tablet has undergone a significant overhaul and fits perfectly into the Pixel ecosystem.
The tablet is expected to come in various colours, and according to rumours from 9to5Google, the Pixel Tablet will feature the Tensor G2 chip, Android 13, 8GB of RAM, and an 11-inch display with a nano-ceramic finish. An early listing on Amazon confirms these rumours and indicates that the device may come with two 8-MP cameras, three microphones, up to 256GB of storage, and USI 2.0 stylus support.
Pixel Fold
A foldable Pixel phone is coming, and Google has finally confirmed the rumours circulating for some time – The search giant shared a teaser image and video showcasing the new device, which folds like a book. Unfortunately, the specifications of the Pixel Fold were not released, but a CNBC report suggests that it could have a 5.8-inch display when folded and a 7.6-inch screen when unfolded – a size identical to Samsung's Galaxy Z Fold 4. The Pixel Fold is anticipated to be powered by Google's Tensor G2 chip, which is used in Pixel 7 series devices.
Android 14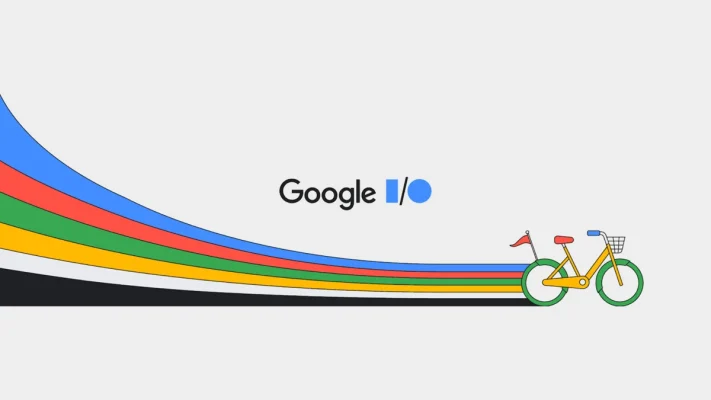 Google I/O 2023 will likely unveil more about Android 14, the latest version of the Android operating system. The OS comes with several enhancements that cater to foldable devices, tablets, and larger screens, making it a perfect fit for introducing the Pixel Fold. Google has already released the beta version of Android 14, which includes several new features, such as better battery life, improved privacy controls, and enhanced font scaling. Additionally, the operating system has a new back arrow that blends with your background and supports passkeys.
AI
Google's upcoming I/O keynote is expected to focus heavily on AI-related announcements, as the tech giant recently launched its ChatGPT rival, Bard, and is preparing to launch PaLM 2, the latest version of its large language model that supports over 100 languages. According to CNBC, Google is also expanding the generative AI tools it's been testing in Workspace to Sheets and Slides and may announce enhancements to Bard, including "generative experiences" related to coding, math, and logic, as well as support for Japanese and Korean languages. Additionally, reports suggest that Google will release new AI-powered search tools this month.