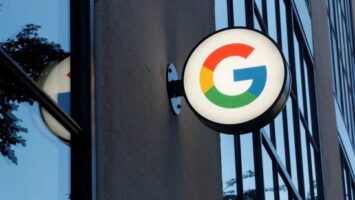 Everything seems to have changed post-pandemic, primarily how corporations worked. Earlier, work-from-home used to be a privilege where companies would allow a particular employee to WFH if he were not fit enough to attend the office. After coronavirus hit the entire world, work-from-home became a sort of staple for all the small and big companies. 
Google employees based in the same office could now witness a change in pay if they opt to work from home permanently. The company has rolled out a new internal calculator to explain potential pay cuts to employees. 
The screenshots obtained by Reuters make it clear that the employees who previously commuted an hour to Google's Manhattan offices would see their salaries slashed by 15 per cent if they chose to work from home permanently.
On the other hand, employees who lived within NYC's five boroughs and chose to work from home permanently will not witness any cuts in their paycheque. 
The screenshots also showed 5 per cent and 10 per cent differences for commuters living in Seattle, Boston, or San Francisco. 
A Google spokesperson has confirmed the recent development suggesting that the company's compensation packages "have always been determined by location." He further added that the pay would differ from "city to city and state to state." 
Other tech majors such as Facebook and Twitter have also introduced pay cuts for remote employees choosing to work from home. Companies like Reddit and Zillow have shifted to location-based salary structures. 
Jake Rosenfield, a Sociology professor at Washington University in St. Louis, said Google's pay structure raises alarms,
"What's clear is that Google doesn't have to do this. Google has paid these workers at 100 percent of their prior wage by definition. So it's not like they can't afford to pay their workers who choose to work remotely the same they are used to receiving."
Google, which has about 140,000 employees worldwide, took in $61.9 billion in revenue during the second quarter of this year alone.
The company did not immediately reply to a request for comment from The Post and did not address the Stamford commuter issue in a statement to Reuters.