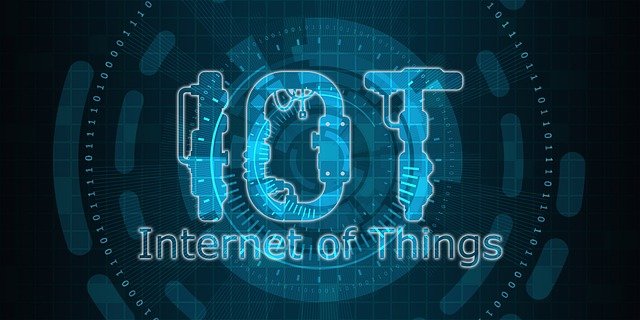 Netflix, Hulu, YouTube, and Amazon Prime Instant Video are just some of the clear examples of successful OTT content delivery services. DirectTV's lucrative sports package and HBO's popular Game of Thrones series are just some of the top OTT streaming content that can be streamed across multiple screens and portable devices. As Ott content is delivered over a broadband connection to the Internet, consumers also have more options.
The dramatic rise of nimble (OTT) content providers like Netflix and Amazon Prime Video challenges this dominance, reduces revenue, and threatens growth. Consider how OTT services have changed the way we consume television and the media in a very short space of time. If the network-wide and communications-wide transformation is to deliver anything, we could see a similar revolution with the arrival of over-the-top service providers (OTTs), a cocktail of innovative services, the widespread popularity of smart devices, and a hint of widespread and widely available broadband.
As network operators develop home technologies to unlock the low latency and high capacity of 5G, OTT providers and broadcasters will have the opportunity to offer their viewers services ranging from live sports, 4K and 360 videos, headcam recording, virtual reality, and other immersive experiences. Shortly, 5G is expected to disrupt the way we consume content and global OTT operators are aware of this well. It will pave the way for the fourth industrial revolution with high-speed wireless connectivity, AR and VR apps, autonomous vehicles, personalization based on consumer preferences, access to continuous health monitoring through IoT and Smart City devices, and the development of exciting and innovative services.
The Internet of Things ( IoT ) is an emerging network of smart devices and sensors including many everyday items that begin to send and receive data. New York, 2020 – Analysts predict that the Internet of Things will eventually connect 20 billion devices, and these devices will generate data that can be managed and analyzed. The Internet is part of a broader challenge to America's network infrastructure, which is likely to see a surge in traffic, owing to the increasing use of virtual reality, machine learning, and other emerging data-intensive technologies.
The latest trend in the OTT video streaming arena is the introduction of the Internet of Things (IoT). In this scenario, OTT and video platform players compete with each other to increase their subscriber base through monetization to the IoT and since OTT enables data sharing between IoT devices and OTT services there is attractive potential. In a highly competitive OTT/video platform landscape, the skilled use of data is critical to success and requires the full deployment of technologies such as AI, machine learning, automation, and IoT.
The phenomenal growth of OTT applications is largely due to improved accessibility of content via high-speed Internet, the high-quality streaming capacity of devices, and advances in technology analysis and artificial intelligence. This outbreak has led to an increase in content consumption across devices, with consumers switching from using Amazon Fire Stick and Google Chromecast to the new era of smart TVs for OTT consumption. There are new monetization opportunities for existing networks and OTT service providers to take advantage of performance improvements and cost reductions.
While we use IoT (Internet of Things) technologies, consumers will use voice shopping in the future to maintain an effortless lifestyle. The first hurdle for OTT streaming is that other technology providers will continue to meet consumer expectations. The relationship between OTT service providers and network operators will be more akin to a merger and acquisition.
In recent years, major internet companies such as Google, Facebook, and Microsoft, as well as leading OTT content providers such as Netflix have heavily invested in infrastructure such as data center space and network capacity. Digital natives and OTT competitors can piggyback on this expansive infrastructure, including the last mile services that connect consumers to the content they want to see, and they can benefit from it in a variety of ways. In the Internet of Things (IoT), there are huge untapped opportunities to bring content to portable devices like this, Miller says.
The answer is to use the Internet of Things (IoT), machine learning, and other self-service technologies to interact with customers on a personal level. The IoT is a hybrid network with optical fiber in new locations and many, many wireless connections, according to network infrastructure experts, which increases data capacity and coverage density with small cells and distributed antenna systems. OTT and IT mobile networks are not the only areas to be affected by the IoT.
Digital Home Services (DHS) combines emerging technologies such as Oracle, IoT, AI, mobile chatbots, and remote video to support advanced digital customer management and deliver the next-generation digital home services. Replay consists of pre-integrated OTT back-end components (CMS, SMS, OTT Middleware, engagement, usage analysis, content discovery, and ad tech solutions) together with world-class UI / UX design and application development to enable our customers to experience satisfaction and grow their business.
It changes the way we consume media, underpins the business case for new services, and offers attractive prices that reach end consumers. Market forces such as exponential growth in content and a realignment of distribution models are forcing a realignment and investigating how industry technologies such as AI, immersive reality, IoT, and 5G can be leveraged.
The FCC, major pay-TV providers, and technology startups are engaged in a multi-party dispute over the future of broadcasting television content via set-top boxes and TV app ecosystems. OTT is a media service or streaming media service offered to viewers via the Internet. The term over the top (OTT) refers to the provision of audio and video content to users over the Internet without subscribing to traditional satellite providers.
The integration of Amazon Alexa and Google Assistant into OTT platforms and streaming services will provide more user-friendly and easier search options for content, voice commands, and an enhanced customer experience through artificial intelligence. Part of the OTT model is generally an IoT experience that breaks the shackles that bind us to our old approach, with each iteration enriching the user experience and expanding the possibilities of the service.
Also read : How are Utility Tokens different from Security Tokens?