What is it all about?
Since the onset of the pandemic, facemasks have become the new norm when going out in public but donning them represents its own sets of challenges. 
The new LG PuriCare Wearable Air Purifier is a literal breath of fresh air as it aims to resolve all these conundrums while adding a modicum of technological chic. The LG PuriCare Wearable Air Purifier is an electronic face mask and has a number of updates compared to the last version.
The second-generation LG PuriCare comes with added tech, in addition to being smaller, lighter at 94g, and a much more efficient motor. It features dual fans that control airflow automatically by sensing the user's breathing patterns to enable easy breathing. According to LG, the mask can be worn comfortably for up to 6-8 hours, while its 1,000mA recharges in 2-3 hours with the included Easy Charge USB cable.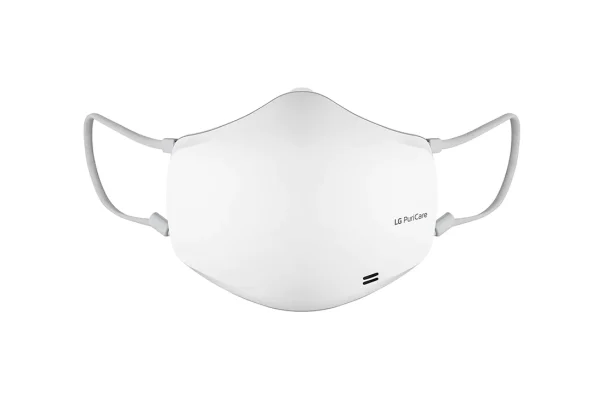 What's new? 
The wearable air purifier is Bluetooth enabled, which allows you to connect it to the LG PuriCare Wearable Air Purifier app for Android. Once connected, the app allows you to adjust voice volume and airflow, view respiratory data reports, manage filter duration and replacement cycle, check real-time battery information, turn the unit ON/OFF and perform firmware updates. The LG PuriCare Wearable Air Purifier Gen 2 uses the same H13 HEPA Filters and professional-grade filters found in all other premium air purifiers.
What's in it?
The new LG PuriCare comes in a compact form package. Inside the box are two PuriCare HEPA filters, a packet consisting of 15 inner covers and a face guard packed in separate packaging.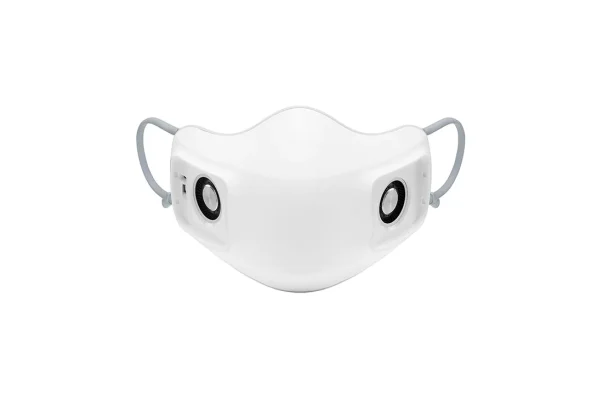 The design of the wearable air purifier is cleaner and more streamlined and makes it comfortable to wear. The smart, ergonomic design was designed to fit any face. It fits and seals the face, comfortable for everyday wear while minimizing air leakage. It also uses medical-grade silicone that has been checked for safety. However, you'll start to feel the strain of wearing the purifier after an extended period of time.
Usability 
Using the air purifier requires a little bit of assembling. First, you need to open the filter case on the left and right sides to place it in the PuriCare filters. Then you insert the inner cover and finally the face guard by just sliding it into place and the built-in magnets hold the face guard in place. The magnets are strong enough to hold the face guard in place while wearing it, yet it's easy enough to pull off when you have to remove it.
The LG PuriCare needs to be charged before you can start using it. It takes about two to three hours to fully charge up the device's 1,000mAh battery. LG says that you can use the PuriCare for eight hours on a single charge, and based on real-world usage, we got about six hours of usage before plugging in to recharge.
Once the assembly is complete, the PuriCare can be turned on using the power button at the bottom. The fan inside the mask starts to kick in only when you inhale, as there is a respiratory sensor. It detects the cycle and volume of the wearer's breath and adjusts the dual three-speed fans accordingly. The fans automatically speed up to assist air intake and slow down to reduce resistance when exhaling to make breathing effortless. You can even change the fan speed via the mobile application.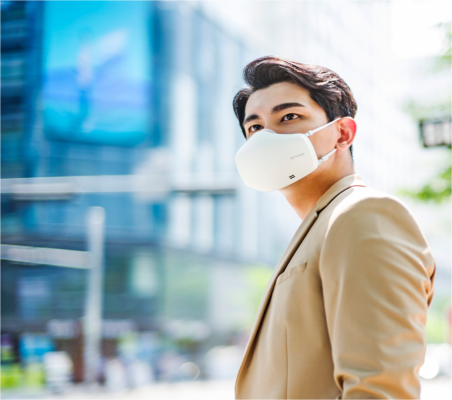 Verdict :
From a purely functional standpoint, the LG PuriCare Wearable Air Purifier makes for a highly effective solution that directly addresses several of the traditional pain points seen when wearing normal surgical or fabric masks. Its application is more suited for individuals who suffer from breathing problems as it aids in purifying the polluted air. It makes breathing easier and is more comfortable to use while the VoiceOn feature helps with social interactions but the cost of expendables and the initial high cost of entry may be daunting factors. If your budget permits, this is definitely something worthy of consideration.
Star Rating: 3.5
Specs : ( Choose and pick any )
Colour

Ocean Black

Creamy White

Operation Noise (dB)

35dB (Min) ~ 52dB (Max)

Bluetooth

Yes (BLE 5.0)

Fan

Dual Inverter Fan

Air purifier Filter

HEPA13 (2EA) (99.95%)

Sensor

Respiratory Sensor

Usage time

8hr (Max)

Recharge Time

approx. 2 Hours

Battery 

Built-in Li on Rechargeable (1000mAh) / USB C Type

Air Volume(LPM)

10~55 (Max)

Dimensions

142 × 109 × 52mm

Weight 

94g (112g, including L size Face Guard)
Good :
Smaller and quieter Dual Fan motor.

VoiceON Technology

H13 HEPA Filters
Bad: 1000 mAh battery lasts less than 8 hours before having to be recharged.
          A little bulky over the face
Ugly: Expensive