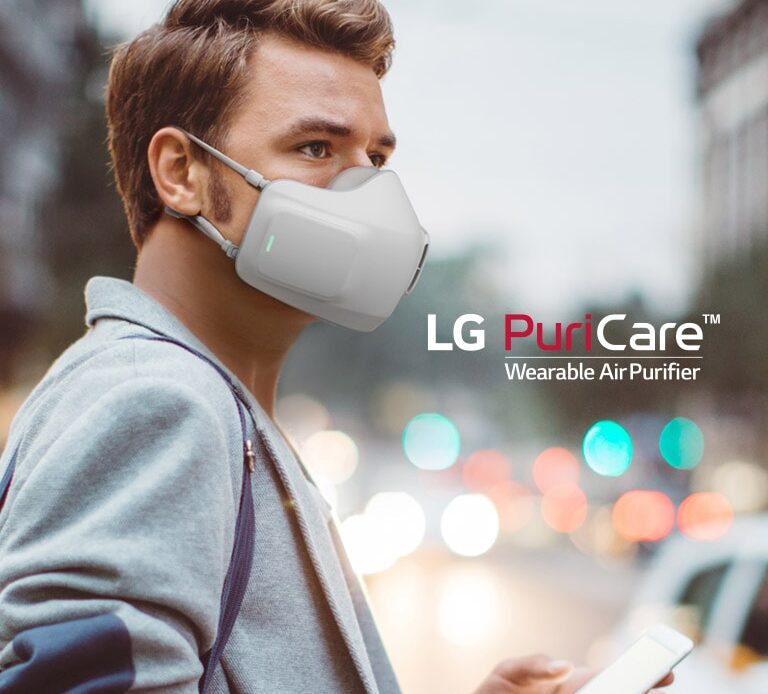 The COVID-19 pandemic is still pretty much ongoing. While many industries have suffered heavy losses due to financial and operational risks, tech firms have found ways to seize the market through their technological innovations.
LG has announced a handful of updates to its high-tech, air-purifying mask, named LG Puricare Wearable Air Purifier. The product that was launched last year initially had air filters and built-in fans to filter the air. The new version will now witness upgrades such as a more efficient motor, built-in microphones and speakers.
The technology, which LG calls VoiceON, automatically recognizes when the wearers are speaking and amplifies the voice through built-in speakers. However, the mask will continue to use HEPA filters, which purifies almost 99% of the particulates down to 0.3 microns in size.
The company has yet to announce its pricing and availability. Still, it plans to go ahead with the launch in Thailand next month "with other markets to follow once approved by local regulators." Pandemic is a perfect opportunity to roll out products that will remain in demand for this period.
According to LG, the new sound system hit a 0.75(excellent) Korean Electronics Technology Institute's Sound Transmission Index. This means that we will be able to conveniently hold conversations without taking the mask off.
The company is targeting athletes prominently with the new PuriCare mask. The Thai Olympic Team even wore the gadget for a photo session on their way to this year's Olympics. LG claims that the athletes could comfortably wear the PuriCare for hours at a time.
What is notable is that the company did not mention COVID-19 in its announcement. It is nowhere claiming that the PuriCare Mask will protect against the Novel Coronavirus in any way. It's true that most purifiers can target particles the size of the virus, yet without any scientific study on the mask, we cannot and shouldn't take a stand on the efficiency of the mask.