While the entire world is at a standstill after being taken over by a deadly virus; claiming more and more lives every day, human beings have been forced to confine themselves in their homes and wait for the global level pandemic to get over. Except for healthcare, sanitation and essential only services, everything else has been shut down. There is no movement of any kind and everything else is just waiting and piling up.
Most industries which manufacture and sell non-essential items are facing the wrath of this global pandemic, and here technology is no different as it is still a non-essential item. Smartphones, laptops, gadgets and a lot more are seeing massive sale declines as this is the worst situation ever to hit the tech industry. Major shipments are stuck and there is no movement of tech at all. The entire industry is at dire straits. As it would be, manufacturers of tech of all kinds have halted production and also postponed launches of highly anticipated products which were expected to see the light of the day in the following months. However, all this will have to wait until the storm passes and the dust settles completely.
Early this year a lot of brands had announced their most awaited smartwatches line up in India for 2020. The smart wearables are getting quite popular in the country seeking the increase in demand and inclination towards having a fit and healthier life. However, due to the current on-going crisis, many brands have postponed their launches. Here is a list of highly anticipated smartwatches which are expected to hit the Indian shores once the lockdown is lifted.
Oppo Smartwatch
The Opp0 smartwatch is expected to arrive with two display and colour options, 1.6-inch and 1.9-inch; black and gold colours and will have a heart rate monitor.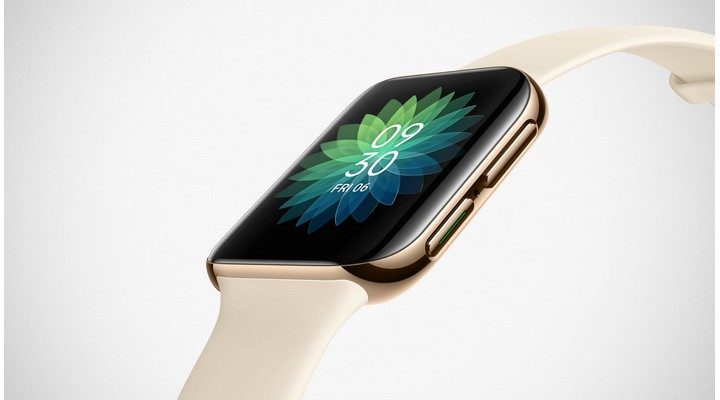 The watch will also come with eSIM support to allow users making and receiving calls and SMS. It is expected to be powered by a Qualcomm Snapdragon 2500 processor and an Apollo 3 co-processor.
Amazfit Bip S
The Amazefit Bip S features a colour-rich transflective display and up to 5 ATM of water resistance. Add a great battery life of up to 40 days with built-in GPS, Amazfit Bip S is waiting to be announced in India. 
The Bip S integrates Huami-PAI, a revolutionary indicator of personal activity that gives you details about your heart health and overall fitness, helping you reach or maintain your personal best.
Xiaomi Mi Watch
The watch has been already launched in China and soon going to be launched in India. It features a 1.78 inches AMOLED display along with waterproof and fitness tracking features.
Xiaomi Mi watch comes with a flat rectangular design and with 570 mAh battery capacity. The watch is packed with heart rate tracker, sleep quality measurement, sleep tracking and activity- inactivity calculation.
Amazfit TREX
The Amazefit TREX is packed with 14 sports modes, tracking user performance in everything from indoor and outdoor running to cycling to skiing and more. The smartwatch features a 1.3-inch AMOLED screen with (360×360 pixels) capable of displaying 16.7 million colours with superb clarity.
It features 20hrs GPS, GLONASS, a BioTracker™ PPG optical heart rate sensor, an advanced activity tracker and a sleep monitoring sensor, all providing detailed data to enable you to best reach your fitness goals. Amazfit T-Rex delivers an impressive 20-day battery life.