Tecno has expanded its product portfolio in the Indian market to cater to a larger audience with smartphones at different price ranges. The Pova series still happens to be sitting at the sweet spot of the budget segment smartphone, a hot category among young buyers. So, does this latest iteration live up to its hype, and should you consider it? 
How does it look and feel?
Tecno Pova 3 is a little hefty considering the battery it packs within. The phone feels sturdy with substantial character around it. It is also fairly big, with a 6.9-inch display. We had the tech silver model which definitely looks premium and feels above its category. The phone is IPX2 splash resistant, which protects it from drizzle and light splashes of water. It's a handy feature to have on a phone that costs this much. Keeping up with its gaming-centric approach, there are subtle yet practical touches that have been given to the smartphone. For instance, the sides of the Pova 3 have inverted edges for placing your index fingers while you are gaming.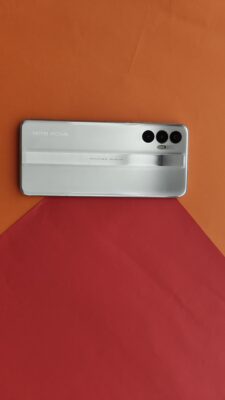 A design feature missing in the Tech Silver variant is an LED strip that chimes in three different colours for notifications and battery capacity. Other design elements are generic, we get a volume rocker on the left, which is tactile, and right next to them is a SIM tray. It is a hybrid slot that supports 2 Nano SIM cards and a micro SD card. To the right, you will find the power lock and unlock button with an integrated fingerprint sensor. The fingerprint sensor is quick in its response. The bottom comprises the USB type-C charging port, speaker grill and an old-school headphone jack. 
How's the screen?
Tecno Pova 3 features a 6.9-inch FHD+ display with a 1080 x 2460 pixel resolution which is pretty nice considering the category of the phone. Most colours on the Pova 3 look natural, and the screen is able to project decent clarity. 
The display has a peak brightness of 500 nits, which is sufficient for indoor usage but moves outside on a good sunny day and one might find it difficult to glance at the screen. 
But all's not bad, especially if you are a gamer. Tecno Pova 3's screen has a max refresh rate of 90Hz. These figures might not be as phenomenal as the 120Hz that we see on other phones, but combined with the 180Hz touch sampling rate, the performance is pretty satisfactory.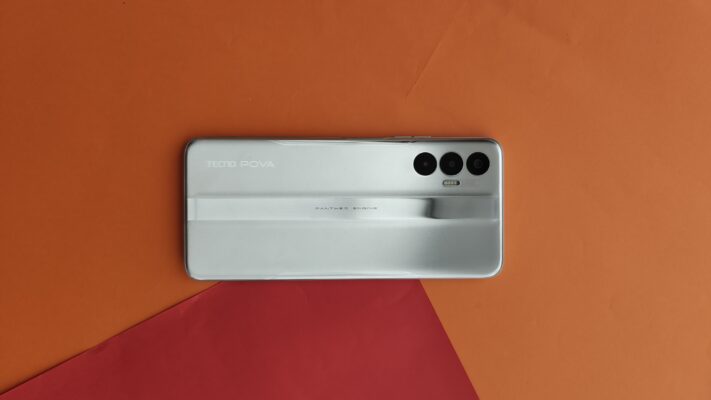 A good highlight of the Tecno Pova 3 is the haptic feedback on the device which you receive while playing games. It is apt and adds a lot of character to your gaming experience. It won't numb your hands, but the subtle vibration adds a more of personalized touch.
How does it sound?
While the display makes up for gamers, a casual user will be engrossed in consuming content. Packing in dual speakers, the Tecno Pova 3's hidden USP is its audio prowess. The audio output is loud, sharp and clear. Be it the effects while playing games or binge-watching on social media apps or simply streaming a YouTube video, it sounds well.
What's inside?
Tecno Pova 3 runs on Android 12 out of the box which is paired together with HiOS 8.6. It is powered by a Mediatek Helio G88 processor, an almost a year-old SoC, the G88 is a 4G chipset. The variant we tested, packs in 6GB of RAM which can be bumped up to 11GB using RAM fusion if you are gaming intensively. That being said, the default 6GB of memory is sufficient for most of the tasks and holds up applications pretty well. The internal storage on the device is 128GB out of which 20GB is used by the OS. This is ample for most of the users. But you can expand it to 1TB with a micro SD card if you need more storage.
The massive 7000 mAh battery is very well optimized and for light usage, should easily last well over 2 days.For gamers, playing graphic-intensive games continuously won't affect much and the battery will last for at least a day. The 33W power adapter in the box charges the Pova 3 to 50% in about 45 minutes. But a full 0-100% charge needs at least 2.5 hours, which is considerable given the battery size.Tecno also provides a reverse charging feature on the Pova 3, which means it can charge up other devices with a 10W voltage. The best practical usage is charging your TWS or Bluetooth headphones if they run out of juice during a commute. 
How's the camera? 
Tecno Pova 3 features a triple rear camera set-up with the primary one being a 50MP shooter with F1.6 aperture. The second one is a 2MP depth sensor and finally an AI lens for all the gimmicks it packs within. The colour grades can go off sometimes, especially if you have the AI beauty filter on. Dark colours like Red, or Navy blue look undersaturated and with the AI filter and seem to shift further away from the natural tones a bit. There is a super night mode on the camera, which aids when you are clicking pictures at night. There is no ultra-wide lens on the phone, so you cannot open up the frame and are just limited to zooming in.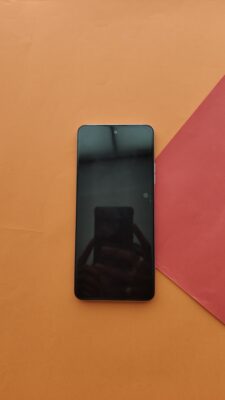 The 10X zoom can be considered a feature, but it is better to be left off. The video performance is decent. The camera shoots a maximum resolution of 2K. The video stabilization is not impressive and the output can be shaky sometimes. So if you are a creator looking for a device to Vlog or just shoot in general then this camera can be considered but for a light usage. Audio recorded by the in-built mic though is pretty decent. The real charm is actually the 8MP front camera. Unlike the primary camera which can deceive you sometimes, the front camera is pretty consistent for that matter. The images look sharp and are worthy of your social media selfies. The front camera also features dual flashlights which are a talking point. 
How much on my Pocket? 
The Tecno Pova 3 is available in 2 variants. The base variant with 4GB RAM and 64GB internal storage is priced at ₹11,499 and the other variant packs in 6GB of RAM and 128GB of internal storage and retails at a price of ₹12,999.