We can't deny the fact that we live a life either in our way or Google way; this is the level of impact Google has on our lives. Right from searching for something to paying someone online, Google apps surround us; without any doubt, we can say Google is the best friend we haven't seen yet but been with it all the time.
In a recent I/O 2021 event, Google announced many more things, including Android 12 preview beta, a futuristic 3D video calling booth, lots of health-focused apps, and a foldable phone with the name Passport, but most of these things are associated with the future and currently limited for a few specific devices. But there's no need to panic out as Google has more than 100 apps issued on the Play Store and Apple App Store that can make your day to day life better, and here, we've enlisted a few of the most incredible and must-have apps from Google.
Google Drive
Google Drive is a cloud-based storage option that lets you store your images, videos, documents, files, and almost every sort of material allowed with your phone on their cloud server. The default Android app provides you with 15 GB of free storage, with that you can access, edit and share materials from anywhere to anyone, that too, in a super-smooth way. You can work on Microsoft Word or Excel documents in Google Drive and collaborate with your teammates with an easy to use interface. Google Drive arrives with a safe option where you can set access levels for who can view, comment or edit your data; also, the app lets you share your data materials with anyone using a custom link.
Snapseed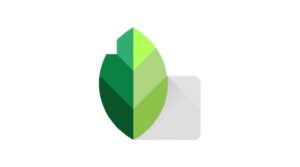 Snapseed is a Google-owned photo-editing application that allows users to beautify photos and apply pre-loaded digital filters. If you're trying your hands at smartphone photography and wishing to get an impressive number of followers on Instagram, then you should Snapseed right away; it's a kind of application even professional photographers recommend to others and use to enhance their photos. When compared to other photo-editing apps, Snapseed is way too easy to learn, and once you understand its inner beats, there's no coming back.
Google Forms
Google Forms is a web-based app that's completely free with a Google account, and you can access it anywhere, anytime. If you're running an NGO, a registration campaign, questionnaires, or any kind of survey, Google Forms is the app that'll help you in every way to know better about what your clients want. The application allows you to create professional-looking forms/surveys using themes and can be shared with respondents by sending a link, or you can even embed them on your webpage or blog.
PhotoScan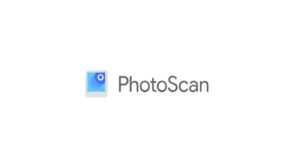 Have you ever thought of turning your old physical photos into digital form? If yes, then you must have known about the Google PhotoScan app. The app uses your smartphone's camera to let you scan and save your preferred printed photos. The app doesn't just take a photo of your physical photos; instead, it creates advanced digital scans, and about the results, you know how good Google is with its camera software.
Google Ads
Google Ads, also called PPC (PayPerClick), is an online advertising platform developed by Google to show paid ads, product listings, or videos on Google search results. If you're an advertiser who wants to grab the attention of your clients to grow your business, then Google Ads is the only app you'll ever need. The app is an effective way to quickly generate a ton of qualified traffic toward your site, product, or online stores. Google Ads work better than SEO and even lets you target a specific audience from specific countries for better business opportunities. Once you learn how to use Google Ads, particularly about listings, then the app can be your major source to get the businesses.
Google Meet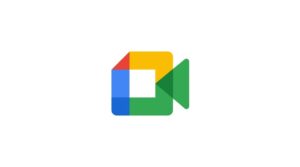 Google Meet is an essential and secure video conferencing application for those who want to conduct video meetings online. The app lets you create, join and share high-quality video meetings with up to 1,00,000 viewers. The app allows you to create events directly from the calendar and offers security on every connection, be it audio or video. Google Meet is extremely easy to use and authorises you to share your video, desktop, and presentations with others.
Google Photos
If you click tons of selfies or photos on a daily basis and always run out of storage every other week, then you should consider backing up your old photos with a pre-loaded Google Photos app. The app lets you store, share, view and edit photos and videos with an automatic backup, you just have to select the particular folders. Google Photos also notifies you when about photo memories along with date and location. The app is straightforward to use, and it comes with AI-boosted editing and organisation features, including facial recognition, automatic collages and auto-created movies.
Google Pay
Google Pay is one of the most popular apps developed by Google. The app offers paying-requesting money, bills, recharges, and other online transactions when you add your bank details linked with your current mobile number. The app provides lots of offers and reward points, so next time before you pay via Google Pay, look for the ongoing offers; you might end up earning a hefty cashback or discount after a successful transaction.
Google Arts & Culture
Google Arts & Culture is an excellent app that allows its viewer to visit historical and cultural artworks virtually, but it hasn't been in the main flow due to less traction and lingered behind. Like its name, it is developed for people who are fond of Art & Culture; the app lets you explore arts, historical wonders and more from thousands of archives, museums and other history organisations. If you're tired of indoor-travelling on Google Maps and want to go further in these pandemic days, then Google Arts & Culture is the app for you.