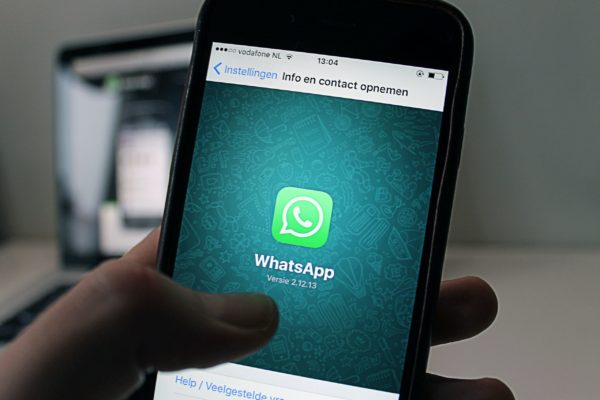 Sophistication is the name of the measure that allows you to appreciate anything. A few days ago we talked about a quote – Privacy is a myth. Before that, there was a cry going on about privacy tampering by WhatsApp. Some gave an appraisal regarding the same that this platform provides end-to-end encryption, meaning I cannot tap the channel and check the communication between you and your friend. But, now WhatsApp has also announced that they are working on encrypting the cloud data that you store as backup. Let's know more about this development through this Exhibit blog on WhatsApp cloud data encryption.
I Am Completely Safe
Yeah, this statement will be your next one after this news came out through a Twitter handle, WABetaInfo. According to this handle, WhatsApp is testing cloud data encryption, the backup of which you make or have scheduled through WhatsApp. The recent beta update on Android by WhatsApp (2.21.15.5) has inducted this feature. WhatsApp's parent firm, Facebook, has started testing it to ensure better portability and deployment to other devices as well.
What does this mean?
Let's understand it with an example. Consider me a crooked personality who wants to jeopardize your position by using my link with the Home Ministry (Don't stop reading my articles as it's just an example as I really don't have anyone there). Now, I know that I cannot see or read what messages you are sending or receiving through WhatsApp. The one thing I know is that before going to sleep, you have scheduled your backup. So, I will get into space in the cloud where your WhatsApp backup data gets stored. I just love the way I got everything as I started downloading files. But, hey, wait. It is asking for a passcode that I don't know. Damn encryption has not allowed me to see even the WhatsApp data stored as backup.
Anything more in WhatsApp Cloud Data Encryption
Well, it's news coming from a Twitter handle. So, even a 280-character tweet cannot give full-fledged information. However, one can assume that there will be a passcode that a user may get after the backup comes with encryption. Hence, as of now, you should welcome this measure by WhatsApp for its cloud data encryption. It's for sure that it has somewhere relieved you in terms of delivering amplified and enhanced privacy.