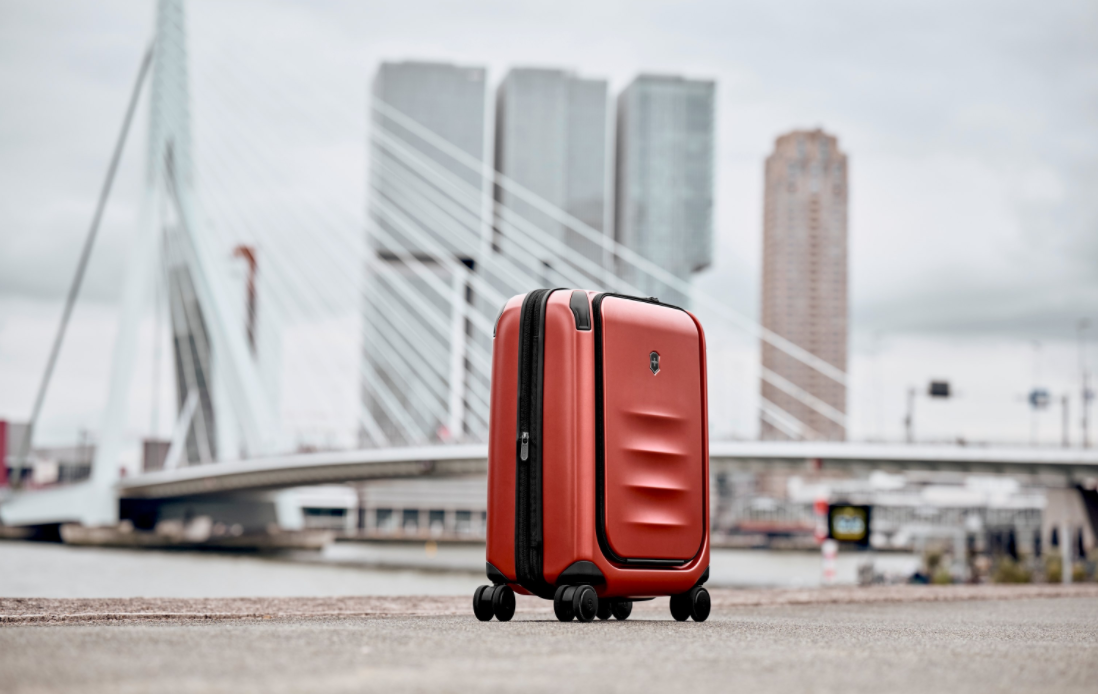 Victorinox is a global company that deals in Swiss Army knives, Household, and professional knives, Travel Gear, Watches, and fragrances that are manufactured in Switzerland. Victorinox launches sustainable luggage for its eco-conscious, style-oriented business and leisure travellers by making the travel easy yet eco-friendly.
With the launch, Victorinox takes its iconic Spectra trolley collection to the next level with functionality, and innovation and introduces pioneering new sustainability. The iconic Spectra 3.0 is the first Victorinox suitcase made of a recycled, next-generation polycarbonate shell material. This material provides sustainability without compromising on strength, performance, and impact resistance. This consideration also allows for a lower emissions footprint thanks to fewer replacements and fewer reproductions. 
The Frequent Flyer Carry-On enables quick access to store a laptop, documents, and other valuables without needing to open the main case area.  The compartment features an organization panel and can be locked independently from the main luggage storage thanks to a four-slot TSA approved lock. 
The new Spectra 3.0 collection offers the expandable sizes Global Carry-On, Frequent Flyer Carry-On, Frequent Flyer Plus Carry-On, Medium Case and Large Case and additionally introduces a new Trunk Large Case which comes with two packing cubes for advanced organization. The Spectra 3.0 collection offers a global 1+10-year warranty and is available in speciality shops, Victorinox.com.
Mr Debraj Sengupta, CMO, Victorinox India said, "Over the past two years, we have all realized how essential it is that we create a sustainable world. The consumer community has also become more open to supporting sustainable products. Spectra 3.0 is a beautiful fusion of effortless style and eco-consciousness. Victorinox's sustainable travel gear is a first-of-its-kind product line that offers sustainability without sacrificing strength, performance or impact resistance. I'm looking forward to hearing about our clients' experiences."
The Victorinox Spectra 3.0 collection offers travellers a choice of 4 size variants as follows:
Victorinox Spectra 3.0 Hardside Trunk Large Case Travel Trolley Suitcase: 99 Ltrs INR 54,120
Victorinox Spectra 3.0 Hardside Expandable Medium Case Travel Trolley Suitcase: 81 Ltrs INR 50,460
Victorinox Spectra 3.0 Hardside Expandable Global Carry-On Travel Trolley Suitcase: 39 Ltrs INR 41,700
Victorinox Spectra 3.0 Hardside Expandable Frequent Flyer Carry-On Travel Trolley Suitcase: 37 Ltrs INR 41,700