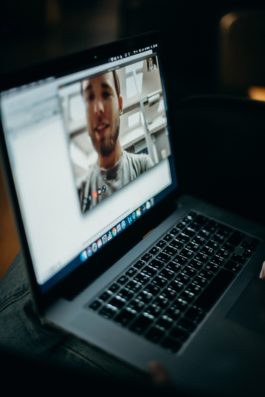 With so much information, products, and services available on the internet, having a website ensures you won't be left behind. Learn about the advantages of having a website and how to build one up for your company.
The advantages of having a website
Having a business website allows you to present information about your products or services while also promoting your brand. It can serve as your virtual storefront, with clients from all around the world.
A website can be critical to the success and growth of your company. The following are some of the advantages of having a website for your company: establishing a web storefront for your company enabling your company to be open 24 hours a day, seven days a week, and reach a worldwide audience allowing clients to access your products or services from anywhere, at any time, and using it for marketing to sell and promote your goods and services. Raising client involvement, developing or upgrading your brand and reputation, and increasing your company's productivity and efficiency.
It is critical to research before developing a business website. Choose a relevant choice that is tailored to your products and/or services. To set yourself apart from the competition, you'll need to discover a way to make your online presence stand out.
Follow these instructions to learn the fundamentals of creating a company website.
Develop a digital marketing strategy.
Regardless of which web options you choose, this can help you establish a strong online presence.
 A digital strategy is defined as follows:
Describe what you want to accomplish with digital technologies and how you plan to do so. It entails thinking about your objectives and deciding how to achieve them.
clearly outlines roles, provides a roadmap for your company's future and puts you in charge of its success.
Choose your website.
If you want to sell your products or services online, you'll need a website that has an e-commerce platform. A basic website or a blog may be sufficient if all you want is a website that tells your customers where you are and what products or services you provide. You can take payments for your products or services via the internet with e-commerce. If you decide to use an e-commerce website, read our instructions on how to purchase and sell online. This type of website could be used to complement or replace your actual store.
 A decent blog should include the following features:
Customers will find relevant and engaging material, which will give your company a positive image. A blog, like a journal, is usually updated regularly. To keep users coming back, the most successful blogs have a steady stream of new, relevant material.
Choose between a template and a custom website design.
Using a free package that includes a template design and a web content management system is a relatively simple way to build a basic website (CMS). You'll need to engage a web specialist if you want to create a more complex website.
When you go online,
When you go online, you'll need to choose a web address, also known as a domain name. It's recommended to devote some thought to this option because your domain name is a crucial promotional tool.
You can register a domain with the.au extension to let your customers know you're an Australian company.
Select a web hosting provider.
You'll need a web hosting service; choose one that meets your company's requirements. A website must be stored on a server that is always connected to the internet to be publicly accessible. If you're using a pre-made website template and CMS from a third party, they may provide web hosting packages.
Create a website
There are several factors to consider when creating your website. These are some of them gaining a better grasp of your clients and how they will interact with your website
Your search ranking is affected by the design and usability of your website, as well as its accessibility and mobile-friendliness. Search engine optimization (SEO) is a set of tactics that aid search engines in finding, understanding, and ranking your website in comparison to other websites. There are a variety of elements that can aid in your website's ranking. Learn how to boost your search ranking by employing keywords and meta description elements.
It's critical to test your website before launching it.
Customers will be able to quickly navigate around it and purchase your items or services as a result. When you're ready, notify your customers that your new website is up and running. Encourage user input after your site has gone live to help you improve it.
Other internet resources
If you're not ready to commit to a website or don't have the funds to employ a professional, here are several tools that can help your company interact with clients online: online directories, such as business or supplier directories, social networking platforms e-marketplaces