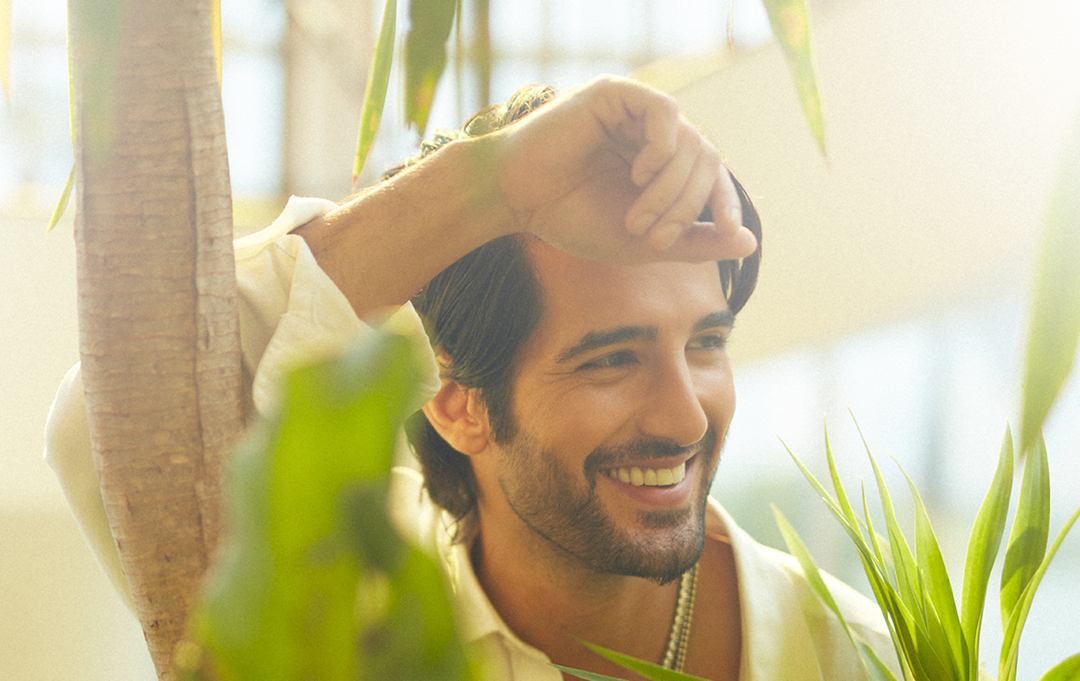 Ex: What makes you smile, and what scares you the most?
Aditya Seal: Nature makes me smile the most as I am the happiest on a mountain, and letting down people and hurting people I love scares me the most.
Ex: Any recent gadget trick that you discovered on your smartphone or laptop?
AS: It's more to do with an app, to be honest. I didn't really know how to make reels and always thought its a HUGE task. Until I recently made one, and now I think I'm hooked on it.
Ex: Where did you grow up, and what were you like as a kid?
AS: I grew up in JB Nagar Andheri East and lived in a society with many kids of my age and many friends. I studied at Hiranandani Foundation School and made friends there that are my friends until today. As a kid, every day was like coming back from school and deciding what time to go down to play. We used to play cricket and football most of the time but also the games that today's kids may not have heard of. So it was a happy and content childhood.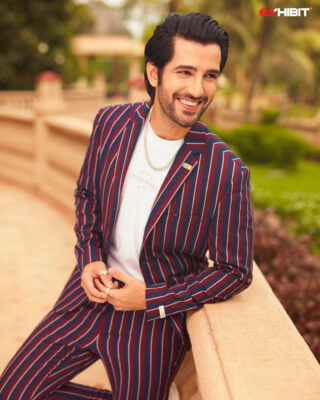 Ex: What's the most exciting tech news you've read or seen this week?
AS: I think the iPhone 14, it has made a lot of news.
Ex: What are the advantages and disadvantages of being a celebrity?
AS: Advantages are galore – love and adulation are the first and foremost. I get to travel the world, and it's easier to meet people who I have always idolised. It's a good feeling when someone says that my story or I inspire them, but there's always pressure to be known. No mistake that you make goes unnoticed. There's pressure to be right because you don't know who you could, knowing or unknowingly, influence.
Ex: What got you into acting, and what's your most embarrassing childhood memory?
AS: My father showed me the door to acting. Falling in love with it was totally on me. Also, I started at 14, so I fell in love quite early in life. There's a memory that embarrassed me then but not anymore. I was a kid who had fallen sick at school, and my parents had to pick me up. The only thing was they found me sleeping on a girl's lap who was my classmate.
Ex: What has been your best/worst date?
AS: My best date was with Anushka in Paris, on her birthday, on a cruise on the river seine, looking at the Eiffel tower, Notre Dame and many more spots over the city. My worst date was with a girl I had met for the first time. I thought she was very attractive, but then she started talking and wouldn't stop. And I wanted to cut the date short. I drove back as fast as I could cause she started singing loudly in the car.
Ex: What are your favourite and least favourite technology products, and why?
AS: My Favourite has to be the cell phone. My least favourite also has to be the cell phone because I feel I get lost in it for hours once I unlock it. And it also makes me feel much more disconnected from people I used to meet with more often.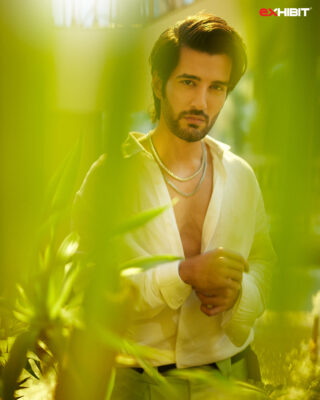 Ex: What is your creative process like, and have you ever dealt with performance anxiety?
AS: My process involves a lot of questions to the writer and director. I need to understand their vision of the character and the film. I try and read the script as many times as I can. After that, I sit down and develop a back story, and all the answers just come flowing. I think I had performance anxiety while working on Rocket Gang because, for the first time, I had done so much dancing and a lot of focus was on me while I was doing it.
Ex: How did you mentally handle yourself when you were new in the industry, and any advice for the strugglers?
AS: I always told myself I am a good performer and that rejection doesn't mean they dont like you. It only means they don't like you for that particular role. I always had my father supporting and pushing me. I have always manifested a good life, and I know everything will eventually work out. That's my mantra. My only advice to aspiring actors is to sit down and actually ask yourself if you truly want to be an actor for the love of it or because of the perks. If you love what you do, no work seems like work, and no boundaries seem like boundaries. You will push yourself to get there. And this is for any profession. But even if there's a slight hesitation, re-evaluate.
Ex: What is your favourite memory from your time on set, and is there any interesting behind-the-scenes story you would like to share?
AS: My favourite memory would be from Ek Chhotisi Love Story. There was a lady, Saroj Bhargawa ma'am, who played my grandmother in the film. She was very old and very sick and had a nurse on set with an oxygen tank. Sometime back in the day, my director, Shashilal Nair sir, had seen her perform in a play and had promised her a film. That time came when she was so old. As life would have it, she completed the film and finished her dubbing but passed before the release. She held on till that long only because she wanted to fulfil her dream. That incident taught me a lot of things even though I was just a kid.
Ex: What's the weirdest thing you have read/seen about yourself on social media or entertainment news sites that isn't real but was trending in the media?
AS: For some reason, Wikipedia and IMDb feel that I am a part of every film that's being made. They have randomly put my name in films like 99 songs, Ghoomketu and some film with Tapsee. I dont know where they get this information from.
Quickies: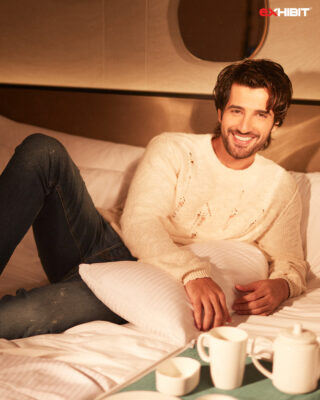 Why not!
What is your go-to attire?
Blue jeans, white tee, white sneakers, or an all-black attire
Who is your celebrity crush?
Konkana Sen Sharma & Anne Hathaway
Instagram and WhatsApp
Gadget you can't live without?
Cell phone (love-hate relationship)
Are you a bookworm? If yes – any suggestions for your fans?
Nope, not at all. But there's a self-help book called 'ask and it's given', which has greatly benefited me.
Who is the messiest person you know?
Me
What's your favourite place to eat in Mumbai?
My childhood favourite restaurant – Sai Palace and Kofuku
What celebrity would you rate as a perfect 10?
Hrithik Roshan
What would be a good theme song for your life?
And I'm feeling good – Michael Buble
What is one message you would give to your fans?
Love what you do, and it doesn't feel like work
Which celebrity would you like to swap places with?
Yuvraj Singh