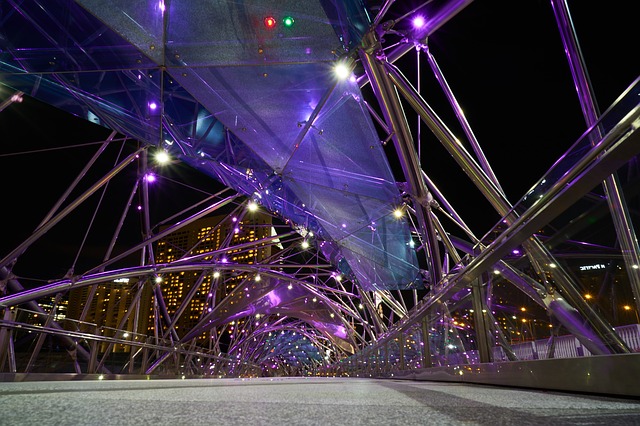 As we all know that the usage of cryptocurrencies continues to expand around the world, several countries have identified themselves as pioneers in adoption.
Well, COVID-19 dominated 2020, and several countries were suppressed by the repercussions of the ongoing pandemic. Conversely, the cryptocurrency space witnessed a year of revival that saw decentralized finance becoming a major element, while Bitcoin (BTC) eventually exceeded its previous record. Singapore has paved the way for cryptocurrency moving and blockchain acceptance in 2021.
Singapore
Singapore has developed as a platform for crypto exchange, companies, and blockchain industries in Asian countries. Let's understand the way Singapore is utilizing the benefits of adopting blockchain across different verticals.
Aviation Industry
Singapore is recognized to be the first country to start utilizing the value of blockchain in the aviation sector. Blockchain technology can provide access to up-to-date and confirmed information of departures, arrivals, delays across all stakeholders involved in airline travel, like airline crew, employees, ground service crew, and passengers. Singaporean Airlines has transformed its payments and rewards program using blockchain for its digital wallet.
Food Industry
Not only aviation but also the food industry, According to the WHO (World Health Organization) estimates, about 1 in 10 people fall ill each year by eating contaminated food.
The implementation of Blockchain technology for the food sector does provide producers and consumers with more validated information on food supplies, where they originated, and much more. Intellectual Property Intermediary (IPI) in Singapore, developed under the Singapore Ministry of Trade and Industry, is already operating on a blockade.
Implementing blockchain in the global food industry will provide vendors with more knowledge regarding food products, including where or for how long, boosting traceability and growing consumer confidence. The use of blockchain would reduce food contamination while still bolstering health and safety regulations.
Supply Chain
The blockchain-based supply chain facilitates the automated monitoring of information on products such as incorporation data, storage temperatures, batch numbers, and shipment. Looking at recent technologies including RFID tagging, blockchain may be an incredible opportunity for every sector that works to grow transparency and accountability via the business supply chain.
SmartCode, the DLT Ledgers Blockchain platform, offers an end-to-end traceability record in an automatically auditable, immutable, and safe way. It has been designed in such a way each product can be clear about its origin and validity, using precise software algorithms to help mitigate product manipulation.
Education Industry
Another field that can benefit from the use of blockchain is the Education sector. Through using smart contracts, institutions, as well as business owners, can rapidly, safely, and inexpensively verify skills. The use of blockchain will enable students to include complete leverage over their academic education by providing versatile access to data and recommended programs based on past qualifications and rankings.
There is no question that the higher education system in the city-state wants to identify the opportunities delivered by blockchain. Last year, the National University of Singapore (NUS) stated that it is collaborating with IBM to establish a curriculum for blockchain and distributed ledger technology.
It is also the first educational institution in Singapore to use blockchain technology to verify the validity of the NP diploma.
Government
From taxes to welfare transfers, voting, and health record management, the Blockchain administration is now used by global governments to improve different actions. Singapore will soon be following an example like Georgia. It reported that the Singapore government could use blockchain technology to do the following things:
Verify vendor track records on Singapore Government's one-stop e-procurement portal
Track the career of the public officer
Enhance or substitute the audit process
The Singapore customs authority has introduced a national trading platform (NTP) for blockchain technology. It is expected that this platform will be used to connect enterprises, community networks, channels, and government organizations.
With distributed ledger technology, the program has analyzed inter-bank transfers and is now used to determine the effects of using tokens as a digital Singapore dollar. If blockchain-based payments are successful, they may lead to rapid settlements in finance, notably for cross-border business.
Looking at this it can be well inferred that India too can make endeavors in the field of blockchain.
know more about crypto: Evolution Of Currency From Traditional Method To Security Token