About a decade ago, talking over a Bluetooth mono headset was labelled as weird and take a look at the world now. Almost everyone around us is either wearing earphones, headphones or earbuds. These gadgets were created to comfort us, but over the years, we have been utilising them only to avoid the presence of the outer world, hope you have heard about Active Noise Cancellation earphones/headphones/earbuds.
We all travel at least an hour to reach our workplaces, and the top 3 ways to pass the time while commuting are by listening to songs, watching movies and scrolling social media. With that enters the innovation of the century, earbuds – a better alternative to the usual earphones and headphones. Over the last couple of years, earbuds have become a part of our bodies, which we can add and remove as per our needs. Let's see the best ones of the year 2022.
Apple Airpods Pro (2nd Gen)
Price: ₹26,900
When it comes to the list of top 10 earbuds, Apple Airpods Pro (2nd Gen) qualifies automatically. The dreamy earbuds offer an unparalleled ANC experience, an incredible audio output and excellent battery backup. Of course, they're expensive, but once you get used to the Airpods Pro, there's no way you're going for earbuds from another brand.
Samsung Galaxy Buds Pro 2
Price: ₹17,999
Do you have a Samsung smartphone? If yes, just go for the Galaxy Buds Pro 2, as they get the most out of the Galaxy Buds 2 Pro. The buds can produce rich treble and bass, thanks to AKG tuning, a subsidiary of Harman International, which is now owned by Samsung. If you get as many calls in a day, then this is one of the best TWS' available in the market.
Nothing Ear (Stick)
Price: ₹8,499
The super stylish Nothing Ear (Stick) is, of course, one of the best-designed earbuds of 2022. They allow you have a clear and detailed sound (along with some sound leakage). They offer a better fit than most on-ear earbuds, but we wouldn't recommend them for workouts. However, if you're a fan of art and craft, these buds will fulfil your cravings.
OnePlus Nord Buds
Price: ₹2,799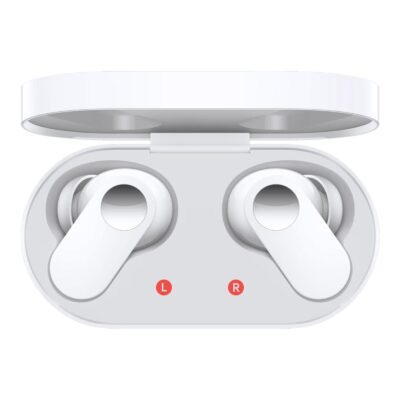 OnePlus launched the Nord Buds at the beginning of 2022, and since then, these budget-friendly earbuds have been ruling the market. The uniquely designed earbuds are very comfortable and surprisingly offer good sound quality. If you're someone who wants to experience the world of earbuds on a budget, then OnePlus Nord Buds could be the best stepping stone for you.
Sony WF-LS900N
Price: ₹13,990
Getting back to the basics was one of the best decisions Sony made in 2022. After launching several LinkBuds, Sony decided to go for the in-demand type of earbuds and launched Sony WF-LS900N. The lightweight and near-perfect earbuds deliver powerful performance, rich sound quality and effective noise cancellation.