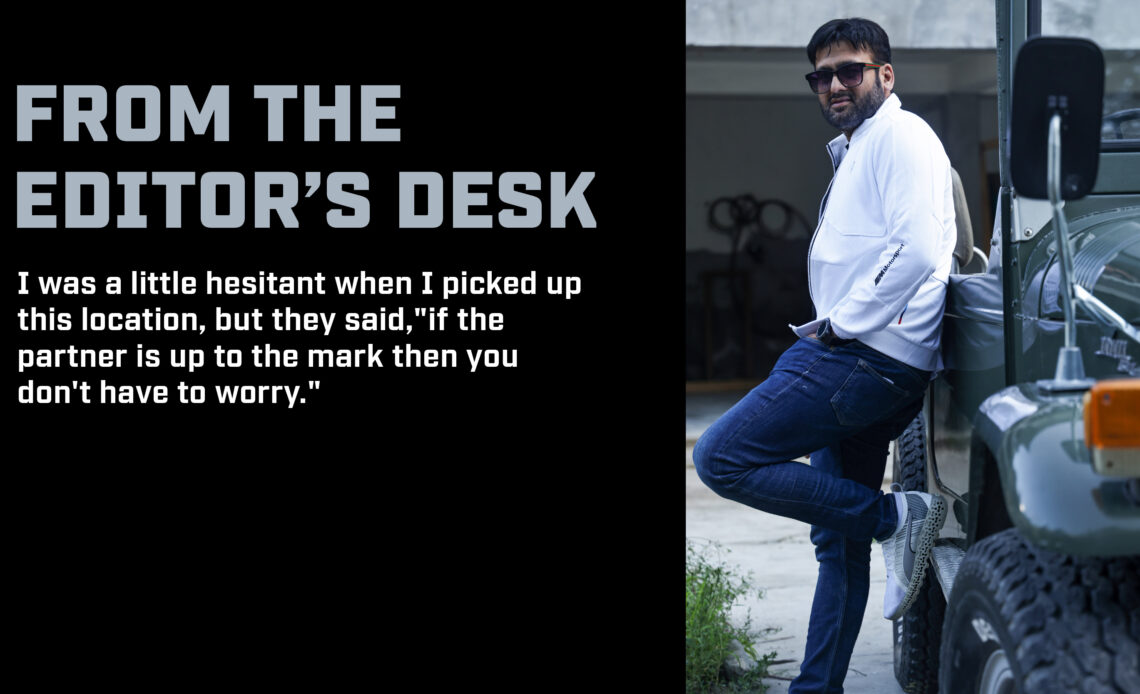 Last month was one of the most adventurous months of my life when I went on a road trip from Los Angeles to Mexico; yes, you read it right, MEXICO!
I was a little hesitant when I picked up this location, but they said, "if the partner is up to the mark then you don't have to worry" for the unchartered territory ahead, Jeep Wrangler Rubicon gave me company and gobbled over 1000+ km in a three-day trip… This was not the end of my road-tripping. Immediately after the US, I went to UAE and was welcomed by the McLaren 720S Spider for another three days. On both the trips, I only had one issue: the Tech, Wrangler has a relatively smaller infotainment console with a smaller display, so watching navigation is a little troublesome, especially when you are driving in foreign locations at high speeds where every turn is essential. McLaren 720S Spider, with all its power and performance figures, did not have Apple CarPlay and Android Auto, that's an option you have to buy separately, and the car I drove, unfortunately, did not have it. Driving around Dubai with my smartphone in one hand was a nightmare since built-in navigation is always outdated as the city changes so fast. Finally, I had to buy a smartphone holder and mount my smartphone to make my life easier. Just like uber drivers do, in my case, it was the McLaren.
This year, rain gods are showering more love than anticipated. Monsoons and music are a match made in heaven. The temperatures are soothing, and people spend valuable time consuming their favourite tunes stuck in long traffic hours or enjoying the serene backdrop of rain. In this edition, we celebrate music. Have you ever wondered how big is the Indian music industry? Read along as we explain what different music genres mean and how music affects your brain and mental health. Music and rains have existed since times unknown. Music may be beyond language, while some languages weirdly sound like music. Did you know that music doubles as therapy? Wondering where to head this monsoon, read our top picks for a spectacular monsoon destination right here in India.
The evolution of rap music, an ancient musical art form, is just as fascinating as rap song lyrics. Music is heard in nature and manufactured marvels. We list the most awesome-sounding car exhausts and expensive audio systems that cater to the richest of the world. We also have premium sound systems in cars, costing as much as regular cars! Adhering to the theme, we also mention some classic monsoon playlists. And, if you thought music was all, get ready to feel puny as we dive into the vastness of space. James Webb Space Telescope is our new pair of eyes exploring space as we've never seen before. From the vastness to the nothingness of Nothing, a new tech company with new products seems promising. My team tests Acer Aspire 5, Asus Tuf Dash 15 and MSI's gaming laptops alongside the popular Nord 2T, Poco F4, a successor to the fan-favourite F1 and OnePlus 10R. Did I mention the wearable purifier, a crazy innovation
from LG?
The world also lost Leonardo Del Vecchio, the man behind almost every popular sunglasses brand. A tribute to the businessman with shady ideas. From Bombay, Baarish and Bollywood to the merger of two Japanese giants, Sony and Honda, to make electric vehicles, this monsoon enjoy a diverse musical edition and happy monsoon to one
and all. Enjoy the Monsoon!